Bryanwatch: Late June II
Steil votes against funding highways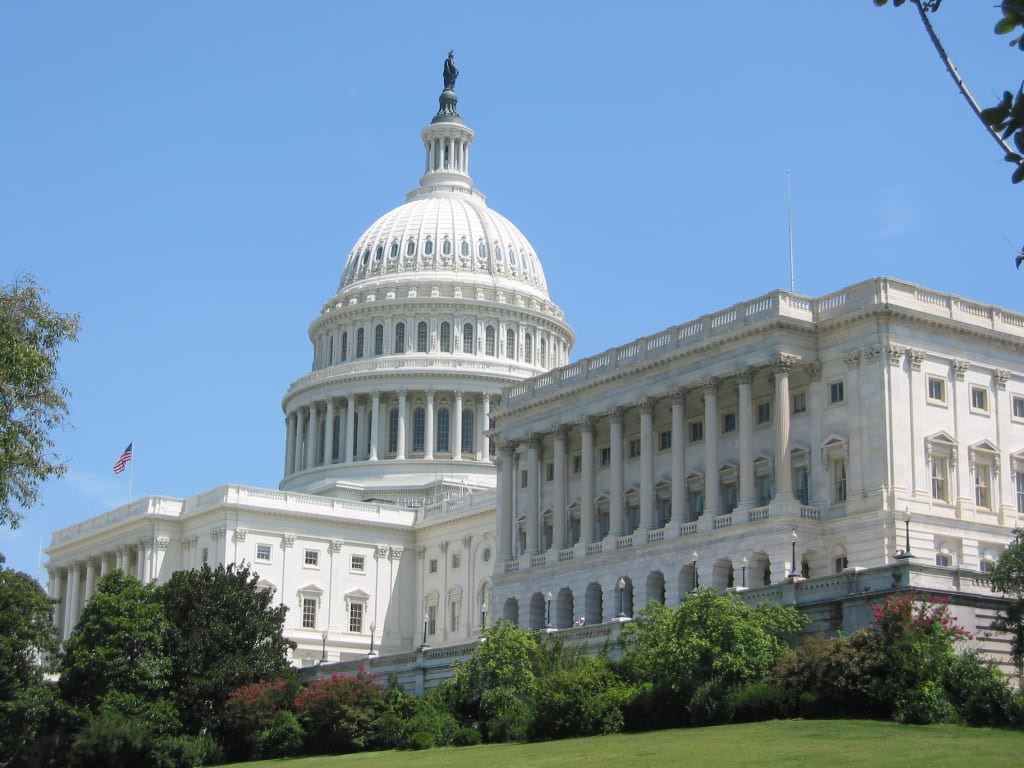 Very partisan happenings the last week of June on Capitol Hill. Sixteen votes and every one of them party line. Steil voted with the Republicans 15 of 16 times.
Since Rep. Steil so rarely casts a good vote, I will highlight it. Steil was one of 42 Republicans to vote against an amendment by Rep. VIrginia Foxx (Crazy-NC) that would have eliminated prevailing wage rate standards for workers on federal highway projects. (RC 135, July 1). Eliminating prevailing wages has been a pet project of right wing Republicans for years, and to his credit Rep. Paul Ryan was against it, one of the lew labor issues he was good on. Looks like Steil is following in his footsteps.
On everything else, Steil was against progress..
He voted against HR 2, the Invest in America Act (RC 138, July 1), which provides funding for federal highway projects, and voted for a phony baloney "buy American" China bashing motion to recommit by Rep. Rick Crawford of Arkansas (RC 137, July 1)
There were several amendments to the Invest in America Act. Steil voted against Rep. Rashida Tlaib's (MI) efforts to add $4.4 billion in funding to replace lead lined water laterals, a major issue for Flint and several other Midwest cities (RC 136, July 1), and efforts by Rep. Frank Pallone's (RC 133, June 29) and Rep. Pete DeFazio (OR) (RC 132, June 29) to add numerous amendments that would improve HR 2.
He did vote for the amendment by Rep. Graves that would have inserted a variety of bad Republican proposals into the highway bill. (RC 134, July 1),
And naturally, Steil and every other Republican voted against even considering HR 2 for a vote. (RC 130 and 131, June 30.
Steil sided with the Trump Administration on the issue of regulations issued by the Comptroller of Currency regarding the Community Reinvestment Act that would actually make it harder for low-income neighborhoods to prosper. (RC 129, June 29). It is hardly a shock that once against Donald Trump proves he is both incompetent and cares nothing about poor people.
Steil also voted against the Emergency Housing Protections and Relief Act (HR 7301), siding with landlords and big banks over tenants struggling with rent. (RC 129, June 29). The bill would protect renters and homeowners from eviction and foreclosure due to economic hardships caused by the COVID 19 pandemic.
Steil also supported a motion to recommit by Bill Huizenga (MIchigan) adding immigrant bashing language to the Emergency Housing Protections bill (RC 127, June 29)
Steil also opposed HR 5332, the Protecting Your Credit Score Act, which would help protect consumers against greedy banks and credit companies (RC 126, June 29). As usual, Steil sided with corporations over consumers. He also supported a rather silly motion to recommit by Denver Reigelman (Crank-VA) regarding Social Security numbers (RC 125, June 29).
Last but hardly least, Steil opposed the State Health Care Premium Reduction Act (HR 1425), which would provide states with additional funding so they could reduce health care costs for state residents (EC 124, June 29). Steil, as usual, voted against making health care more affordable for poor families. And he supported the ludicrous motion to recommit by Greg Walden (OR) that would allow the Trump administration to block funding for the new program based on crazy claims it would interfere with research on a COVID 19 vaccine (RC 123, June 29). Republicans are reaching new levels of silly this week.
Total Votes: 16
Party Line: 16; Steil 15-16. Aside from the prevailing wage vote, Steil was a loyal soldier, hardly thinking for himself at all.