Top 10 Most Expensive Watches in the World 2023
Expensive Watches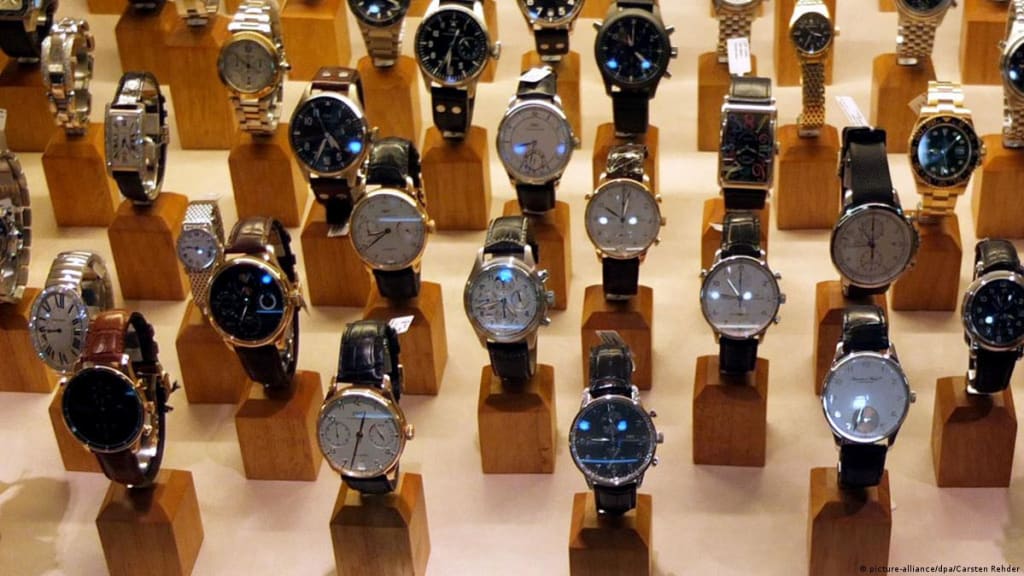 Top 10 Most Expensive Watches in the World 2023
Watches have always been a symbol of luxury and status. In the world of horology, where craftsmanship meets art, some timepieces stand out not just for their impeccable precision but also for their exorbitant price tags. In this article, we will explore the top 10 most expensive watches in the world in 2023, each boasting unique features and exquisite designs.
Watches have evolved from mere timekeeping devices to works of art and investment pieces. The luxury watch market continually pushes the boundaries of design, incorporating rare materials, intricate complications, and masterful craftsmanship. Let's delve into the realm of horological opulence and discover the world's most expensive watches.
1. Patek Philippe Grandmaster Chime
The Patek Philippe Grandmaster Chime is a masterpiece of watchmaking, with its intricate complications and stunning design. This watch holds the distinction of being the most expensive timepiece ever sold at auction. Its dual-faced dial showcases 20 different complications, including a perpetual calendar, a moon phase indicator, and a minute repeater. Crafted with 18k rose gold, this limited edition watch is a true collector's item.
2. Jacob & Co. Billionaire Watch
True to its name, the Jacob & Co. Billionaire Watch is a horological marvel. This timepiece features a staggering 260 carats of emerald-cut diamonds, which adorn its entire case and bracelet. Designed with meticulous attention to detail, this watch epitomizes luxury and extravagance.
3. Graff Diamonds Hallucination
The Graff Diamonds Hallucination watch is a true work of art. It is adorned with an array of rare and vibrant colored diamonds, totaling over 110 carats. Each diamond is meticulously set, creating a mesmerizing display of brilliance. This extraordinary timepiece exemplifies the pinnacle of craftsmanship and exclusivity.
4. Breguet Grande Complication Marie-Antoinette
The Breguet Grande Complication Marie-Antoinette is a watch with a fascinating history. Originally commissioned for Marie-Antoinette, the Queen of France, this masterpiece took decades to complete. Its intricate complications include a minute repeater, perpetual calendar, and a power reserve indicator. Crafted with 18k gold and adorned with precious gemstones, this watch is a testament to Breguet's legacy.
5. Louis Moinet Meteoris
The Louis Moinet Meteoris collection is an extraordinary set of four watches, each incorporating a piece of a celestial meteorite. The combination of exquisite craftsmanship and extraterrestrial materials makes these timepieces truly unique. Each watch in the Meteoris collection tells a story of the cosmos, captivating the imagination of watch enthusiasts.
6. Paul Newman's Rolex Daytona
Paul Newman's Rolex Daytona is not only a horological gem but also carries a significant historical value. This iconic timepiece, worn by the legendary actor and race car driver, fetched a record-breaking price at auction. Its distinctive dial design and association with a Hollywood icon have made it highly coveted among collectors.
7. Hublot Big Bang Diamond
The Hublot Big Bang Diamond is a dazzling creation that combines cutting-edge technology with the brilliance of diamonds. Its case and dial are adorned with an array of baguette-cut diamonds, showcasing the exceptional skill of the artisans involved. This watch seamlessly blends luxury and contemporary design.
8. Jaeger-LeCoultre Hybris Mechanica Grande Sonnerie
The Jaeger-LeCoultre Hybris Mechanica Grande Sonnerie is a masterpiece of mechanical complexity. It features a minute repeater, perpetual calendar, and a stunning celestial chart displaying the night sky. Crafted with meticulous precision, this watch showcases Jaeger-LeCoultre's expertise in haute horlogerie.
9. Richard Mille RM 56-02 Sapphire
The Richard Mille RM 56-02 Sapphire is a watch that pushes the boundaries of transparency and innovation. Its case is crafted entirely from sapphire crystal, showcasing the intricate movement within. This timepiece represents a fusion of technological advancements and artistic craftsmanship.
10. Rolex Cosmograph Daytona
The Rolex Cosmograph Daytona is an iconic timepiece known for its precision and endurance. This particular model features a diamond pavé dial, adding an element of luxury to its legendary design. With its combination of performance and elegance, the Rolex Cosmograph Daytona remains highly sought after by watch enthusiasts worldwide.
FAQs
1. Are these watches only meant for collectors?
While these watches are often sought after by collectors due to their rarity and value, they can also be owned and enjoyed by enthusiasts who appreciate exquisite craftsmanship and design.
2. Can I purchase these watches directly from the brands?
Some of these watches may be available for purchase through authorized dealers or boutique stores. However, due to their limited availability and high demand, acquiring them may require joining exclusive waiting lists.
3. Are these watches considered good investments?
Luxury watches, especially those with historical significance and limited production, have the potential to appreciate in value over time. However, it's important to note that the primary value of these timepieces lies in their craftsmanship and desirability.
4. Are there any other expensive watches worth mentioning?
Certainly! The world of luxury watches is vast, and numerous other timepieces command significant prices. The ones listed in this article are just a glimpse into the world of horological opulence.
5. What should I consider before purchasing an expensive watch?
Before investing in an expensive watch, it's important to consider factors such as your personal style, budget, and long-term goals. Researching the brand, model, and market trends can also help inform your decision.
About the Creator
Talented and passionate article writer known for his exceptional writing skills and captivating content creation. With a deep love for words and a flair for storytelling.
Reader insights
Be the first to share your insights about this piece.
Add your insights