The Best Books About Coco Chanel
She was a cultural icon and one of the greatest fashion designers who ever lived. These books about Coco Chanel will make you realize how much she changed fashion.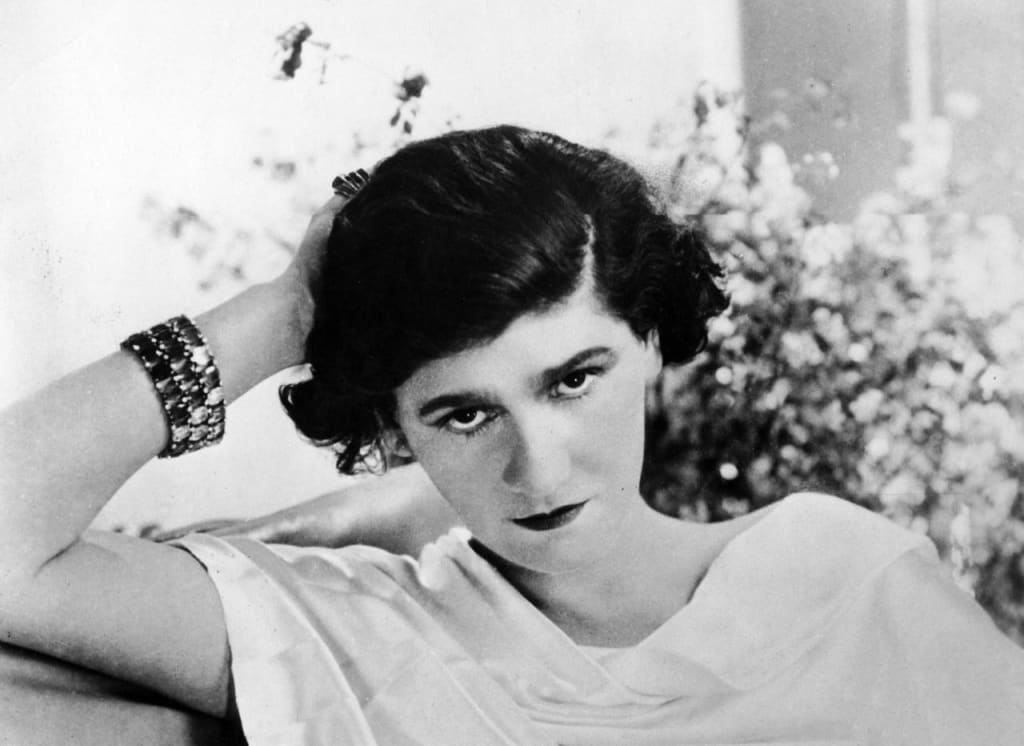 When Coco Chanel was 20 years old, the world was a far different place than it is today. Although there are many great books about Victorian fashion that highlight her time's beauty, not being seen in proper Victorian attire was scandalous.
Mismatching jewelry or layering pearls with metals was unheard of, but above all, women were not expected to be seen without a corset to cinch their waists. That's right—Coco Chanel was in her youth during the 1900s, and ever since her designs hit the scene, she helped liberate women from the terrible (and unhealthy) binds of corsetry.
Anyone who is even remotely involved with fashion has read a couple of books about Coco Chanel and her impact on the industry. Once you read these titles, you'll understand why she continues to inspire long after her passing.
It's very hard for people today to recognize how revolutionary Coco Chanel's style of dress truly was for her day. It's also really remarkable to see things the way Coco did, and learn how a the girl who was abandoned as a child became one of the greatest people in fashion history.
Coco Chanel: The Legend and the Life by Justine Picardie is one of the most complete biographies about Gabrielle "Coco" Chanel. It will break your heart, inspire you, and make you wonder what you have done with your life.
To date, this remains one of the best books about Coco Chanel's life and fashion influences. Even if you're not a fashion fan, you'll love the drama and daring in this book.
If you love the idea of seeing the beginnings of the fashion house that Chanel built via beautiful hand-drawn illustrations, you're going to adore what Megan Hess's book has to offer.
The Illustrated World of a Fashion Icon is the perfect pick for people who love visuals with their books on fashion. This book has the same kind of panache and flair Coco had—and that's what makes it such a darling book for a budding fashion fan.
Anyone who has ever dreamed of being a famous fashion designer has wondered what goes on in the minds of the greats. If you're looking for a book that really explores the inner workings of Gabrielle Chanel's mind, then you should check out Coco Chanel: An Intimate Life.
This intimate look takes a glance at some of the more shocking rumors about Chanel. An Intimate Life looks at her German lover during World War II, as well as her reputed drug habits. Are they true? Could there be a darker side to Coco?
Well, if you read what Cheney had to say, you'll find out.
In arguably another one of the best fashion photo books ever published, Danièle Bott proves that you don't have to always focus on the famous fashion icon in order to write great books about Coco Chanel. Chanel: Collections and Creations takes a look at Coco's top hits in the world of fashion.
This beautiful selection of Chanel's top designs makes for an amazing coffee table book—not to mention a true homage to Chanel's endless creativity.
The fashion world definitely is in love with their Coco, but as much as we all love to marvel at the revolution Chanel sparked, there's still a side to her that most don't really want to bring up. She's had her scandals, and some of them should definitely be brought to life.
Sleeping with the Enemy points out that Coco Chanel wasn't the angel people depicted her as. She had a love affair with a German SS officer, aided the Nazis during World War II, and pretty much sold out information during the war to the wrong people.
Yeah, you might rethink loving her after this book. That's what made it one of the most controversial books about Coco Chanel ever written.
Regardless of her views, it's hard to deny the impact that Coco Chanel had on the world. She had an amazing way of just personifying the times and even advancing history using her own innate sense of creativity.
From her time as a cafe singer to the moments where she collaborated with Picasso, Chanel just had a way to make things different in a good way. Rhonda K. Garelick's work is considered to be one of the most well-researched books about Coco Chanel in libraries today.
It's hard to hate Chanel, considering the fashion trends she helped create. She made the first couture perfume, the first suit for women, started to advance the hair bob, and also got rid of corsets. With all the amazing strides she made for women's fashion, as well as women's rights, it only makes sense to show her life in words and photos.
Chanel and Her World gives readers a glimpse into the Belle Epoque's ultra-glamorous fashion scene, and it places Chanel in the middle. Oh, you will love what you'll see—and just maybe silently wish you had a working time machine to join in the fun.
If there was one thing that Chanel was reputed to be during her time on Earth, it was guarded. Getting any words out of her was difficult, and getting closer to her was nigh impossible. Even figuring out who she had a love affair with was a nightmare!
Intimate Chanel is currently considered to be the most personal account of Coco Chanel ever written, and thus, one of the best books penned about her to date.
This cute little read packs a powerful punch, and is an excellent "starter book" for people who want to have a better idea of who history's most influential designer really was.
The Little Book of Chanel shows some of her beautiful designs, her impressive thoughts, and her path through a life filled with glitz, glamor, and high society.
It wouldn't be a stretch to say that Chanel was one of the best designers to ever live. I mean, she did pretty much invent modern clothing as we see it today (though I can't help but wonder what her thoughts on the top fashion trends of 2018 would be), and she helped usher us out of the prude ways of the Victorian Era. That's a huge accomplishment!
Karen Klarbo created a cute illustrated book featuring some of her best advice and quotes. Those who are tired of heady and verbose books about Coco Chanel will find this one to be a breath of fresh air.
designers