Best Fashion Photo Books Ever Published
You don't need to make your way to a runway to enjoy the spectacle of high fashion. Fashion photo books allow you to enjoy the designs of Tom Ford, Alexander McQueen, and more from the comfort of your coffee table.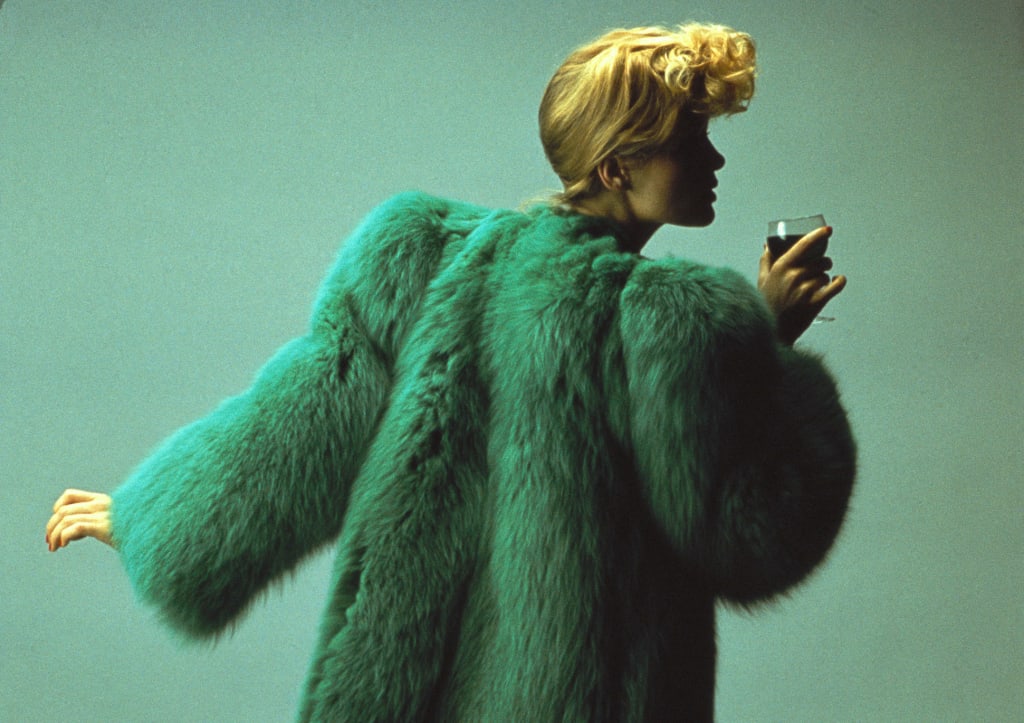 As with all forms of art, fashion has always been intimately connected to world cultures and ideals, as well as political movements and ideologies. Luckily for us, photographers and fashion designers have always been quite adept at chronicling the history of the fashion industry. This means that, today, there is a healthy supply of astoundingly high quality photography books available for your enjoyment. Whether you're an aspiring fashionista or simply looking for a good coffee table book, you'll want to check out some of the best fashion photo books available today.
Tom Ford has been an undisputed titan of modern fashion for much of the 21st century, especially since the 2004 inception of his self-titled fashion label. Since then, Ford has clothed everyone from Justin Timberlake and Jay Z to Daniel Craig as James Bond. Before starting his own label, however, Tom Ford worked as creative director for both Gucci (1990-2004) and Yves Saint Laurent (1999-2004). This wonderful book documents the journey Ford took with these two labels right up until his departure.
This Danish-produced work is one of the highest quality fashion photo books money can buy. Richard Avedon: Photographs 1946-2004 documents the entire career of noted fashion and portrait photographer Richard Avedon from the start of his career, photographing Italian models in 1946 (at the age of 23), through the end of his career in 2004, when he photographed portraits of Icelandic pop star Björk, before his death at the end of that year. This collection of 125 high quality images offers an exquisite overview of Avedon's life and career.
The House of Chanel is one of the most storied and influential fashion brands of all time, and it owes much of its modern success to the creative direction of German-born designer (and style icon in his own right) Karl Lagerfeld. Since 1983, Lagerfeld has kept Chanel at the forefront of the fashion world, and this ambitious collection chronicles the captivating history of Lagerfeld's creations over the past 35 years. Chanel: The Complete Karl Lagerfeld Collections includes catwalk photographs and information about each of Lagerfeld's collections since joining Chanel in 1983, making this photography book a must-have for anyone interested in the fashion industry or inspiring fashion quotes of all time.
From 1997 to 2008, German photography Juergen Teller helped establish a unique identity in advertising campaigns for notable American designer Marc Jacobs. Marc Jacobs Advertising 1997-2008 chronicles Marc Jacobs's ad campaigns during this time, including photos by Teller as well as by Jacobs himself. Featuring unique models and a striking visual style, the fashion photography documented in this book is truly a work of art.
Legendary French designer Yves Saint Laurent has been around the block enough times that there are countless collections of beautiful books and coffee table reads documenting his historic career. This particular publication is unique in that it documents one of Saint Laurent's early "failures." Yves Saint Laurent: The Scandal Collection, 1971 delves into the history and influence of the designer's 1971 Spring-Summer haute couture collection. Despite causing controversy and even outrage upon its release, the collection would go on to have a profound impact on streetwear in the 1970s and beyond.
Dominican-born fashion designer Oscar de la Renta is one of the most influential designers in modern fashion. This photography book is filled to the brim not only with professional photographs of Oscar de la Renta's iconic fashion designs, but also with personal photographs from his private collection, providing unparalleled insight into the designer's sources of artistic inspiration. This 200-page book also includes a foreword by noted fashion editor Anna Wintour.
One of the foremost luxury brands in the world, Louis Vuitton the brand began when Louis Vuitton the man invented the modern trunk. This book chronicles the birth and early growth of the brand through Louis, his son Georges, and his grandson Gaston. In addition to biographical information, Louis Vuitton: The Birth of Modern Luxury includes a bevy of unique, high quality photos from the brand's past and present.
Over the course of its 125 year history, Vogue has been the eminent fashion magazine of the world, showing just how far the history of the fashion magazine has truly come. While individual issues of the magazine are high quality fashion photo books in their own right, this collection of Vogue covers is truly astonishing. Including every single cover since 2010, this publication also includes five framable prints that can be removed from the book.
While fashion designer and style icon Tom Ford helped make Italian fashion house Gucci what it is today in the modern era, this book documents the origins of the label in Florence in 1921. In addition to previously unreleased archival photographs and modern high quality prints, this book also includes a number of contemporary commentaries and unique anecdotes and essays from a number of contributors, including Katie Grand, Peter Arnell, Rula Jebreal, and Christopher Breward.
Alexander McQueen was undoubtedly one of the most provocative fashion designers of the late 20th and early 21st centuries—and would no doubt remain on the forefront of fashion today if not for his untimely death by suicide in 2010. Alexander McQueen: Savage Beauty chronicles the full breadth of McQueen's career, from his early beginnings to his widely successful London fashion house. In addition to containing interesting biographical information and being one of the best fashion books of all time outright, this most captivating of fashion photo books includes breathtaking photographs of many of McQueen's most intricate designs.
Reader insights
Be the first to share your insights about this piece.
Add your insights