Best Fashion Books of All Time
If you don't have even one book that's devoted to fashion in your current book collection, we think these fashion books will convince you to add a few.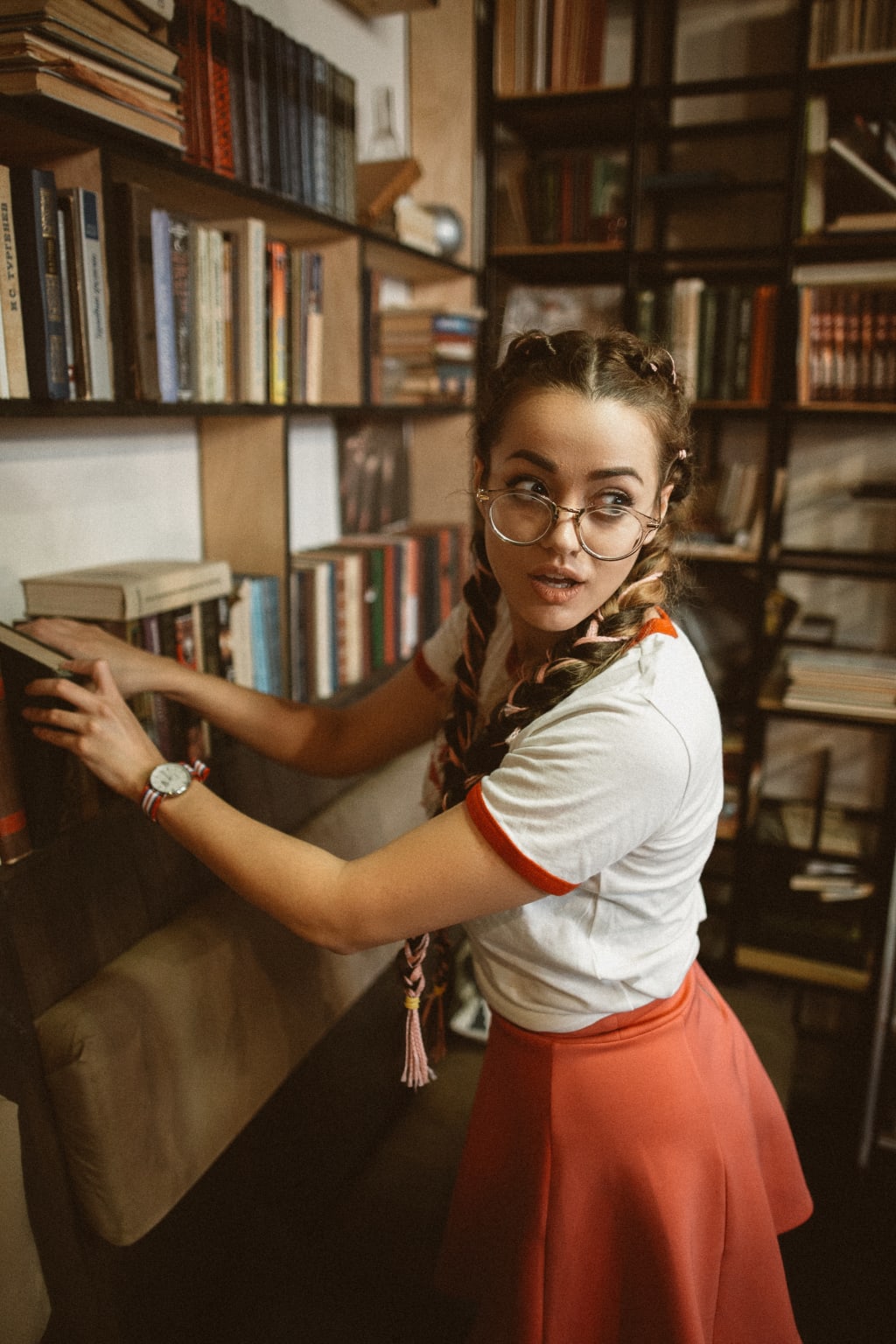 Unsplash
When's the last time you read a book about fashion? Even if you love all things trendy and you've got a few subscriptions to some of the top fashion magazines, books on the topic might not be your idea of fun.
We kind of beg to differ, though. Coco Chanel, Christian Dior, and Richard Avedon are just a few of the names in fashion who have pretty fascinating stories as it relates to their mark on the fashion world and experiences they've had in their personal lives too. And they're just for starters.
Although this list is just a tip of the iceberg, here are some of the fashion books that we think you should add to your own library. Reads that, whether you're a huge fashion fan or not, you'll enjoy.
Wouldn't it be awesome if there was a book that was devoted to nothing but being a dictionary for fashion? There is one and it's a favorite among virtually all of the fashion world.
Back in 1954, this read was published for the first time. It's an alphabetized walk-through instruction manual for how to do everything from how to walk with grace and femininity to how to tie a scarf. It also breaks down things like how to dress for each season and the best looks to complement your waistline.
If you're in a rush to get ready, but you want to make sure you're looking your absolute best, this book is a lifesaver (and a quick reference). Every fashionable woman should own a copy—then gift one to an equally-as-fashionable friend.
If you were asked to provide a list of some of the most influential fashion designers in the industry—past or present, living or deceased—the late Alexander McQueen is going to come to mind. His bold personality and provocative style makes him a household name for every editor-in-chief of fashion mags and every fashion designer across the globe.
Not only does this book feature many of McQueen's incomparable designs, it also covers how he put his collections and runway shows together.
Plus, it includes interviews with his current creative director Sarah Burton, quotes that were originated by McQueen and photographs that you won't see anywhere else but in the book.
If you want an up-close look at this man's unforgettable career, this read definitely won't disappoint.
A lot of fashion designers are fiercely private. That's why it's such a nice surprise when a famous fashion designer chooses to let us take a peek into their lives out of the showrooms and off of the runways. This is what fashion designer, philanthropist, wife, mom, and grandmother (among other things) Diane von Furstenberg gifted us with in her memoir.
Some of what this read reveals is Von Furstenberg's mother was a concentration camp survivor, she used to be obsessed with straight hair, and she would usually switched up her style based on whoever she was dating at the time (most of us can relate to that, right?). In this book, she also shared that the key to keeping her great-looking legs is walking up five flights of stairs daily.
Get yourself a copy to learn even more fascinating stuff about this remarkable woman. Feminism and fashion have always intersected, and you can learn more about how in here.
If there was one word to describe this book, probably the first to come to mind would be "practical." This is one that tackles how fashion has transitioned from French designers who only made clothing that the elite could afford to it becoming mass-marketed outfits that you can easily find at H&M and Forever 21.
It's a step-by-step explanation of all things fashion industry-related from manufacturing and licensing to image-making and coming up with the financing to make it all possible.
People who are simply curious about how the industry works will appreciate the book. But if you're a fashion student who aspires to thrive in this line of business, there is no way you can do without having this kind of book in your collection.
When most of us watched Full House back in the day, while we might've wondered what Mary-Kate and Ashley Olsen (who played Michelle Tanner on the show) would become when they grew up, we probably never dreamed they'd turn into the undeniable moguls that they are.
These days, they are not only actors but fashion designers, style icons and entrepreneurs in their own right with a reported net worth of over $400 million collectively. They know fashion makes a statement.
The book lists the twins as the authors of this read and features interviews from many individuals including Peter Beard, Diane von Furstenberg, Lauren Hutton, Karl Lagerfeld, Christian Louboutin, and many others making the title of the book quite fitting.
While many individuals chase after money and fame, here is one of the fashion books that reminds us to never underestimate the power of pure influence.
Here's an interesting Jeopardy question. Did you know that once upon a time Yves Saint Laurent and Karl Lagerfeld were friends living in Paris who were trying to make their mark in the fashion world? If you want to check out a book that reads like fiction even though its loaded with real life facts, you'll enjoy every moment of this one.
To be fair, because it's such a detailed account of both of these men's lives during the 1970s, it's not the shortest read around. But the characters and stories are both layered and intense, so if it's raining one weekend, it's the perfect one to curl up on the couch, open up a bottle of wine and get into it.
With books like this one, there's no need to binge on Netflix. There's plenty of drama right here.
Tom Ford has a really impressive resume. He's not only a fashion designer; he's also a screenwriter and film director and producer (Nocturnal Animals, A Single Man). After serving as creative director for both Gucci and Yves Saint Laurent, he started his own brand in 2006.
This is one of those fashion books that not only walks us through his time at both fashion houses, it also explains the vision that Ford had for his own brand including architecture and advertising.
Oh, and if you like books that come with lots of features, this has your back in that way too. There are over 200 photos—both published and unpublished—by Richard Avedon, Mario Testino, Steven Meisel, and many others. It's a true celebration of Tom Ford and the exceptional professional that he has become. It also makes for a great fashion photography coffee table book.
Nina Garcia is a household name for those who are fans of the pop culture side of fashion. She's a fashion judge on Project Runway and an author. This is just one of her books that happened to become a New York Times bestseller.
The chapters in the book tackle everything from how to become your own muse and what to wear for various occasions and situations to fashion tips and tricks from Ralph Lauren, Elle MacPherson and Christian Louboutin.
Perhaps the best way to explain this book is to share a description from Garcia herself: "It is a book on style… This book is meant to awaken the fashion editor inside you and help you decide what image you want to convey to the world."
Sounds like a must-have to us.
We already shouted out one fashion dictionary book; this one is written with fashion and textile students in mind. It's the kind of read that is straight terminology, but that's needed too.
So just how many terms are used in fashion that warrants a book of this size? You might be surprised, but this one comes with 2,000 alphabetized entries that also include diagrams and drawings of a variety of fashion designs and costumes.
Don't assume that it's a ho-hum kind of dictionary. Many reviewers hail it as being a fun and quirky kind of book; one that makes learning the language of the fashion industry easier than most standard textbooks.
A great gift for anyone you know who is planning to head off to fashion school soon.
We've all heard of chance encounters that totally alter a person's plans and path. Maybe you've even been fortunate enough to have experienced one or two before. As for the fashion world and all of its twists and turns, we're not sure if we've ever heard of a story that is quite like the one this book entails.
This is about a night in November back in 1973 when the social elite of the world gather together for an international fashion show at the Palace of Versailles. Five top American fashion designers compete against five top French ones. What happens next is something that you should get the book to read about.
Let's just say that this is on the list of favorite fashion books because of how truly extraordinary the story is!