Indie Fashion Designers That Are Reinventing Streetwear
Move over, Supreme! These indie fashion designers are changing the way we see streetwear.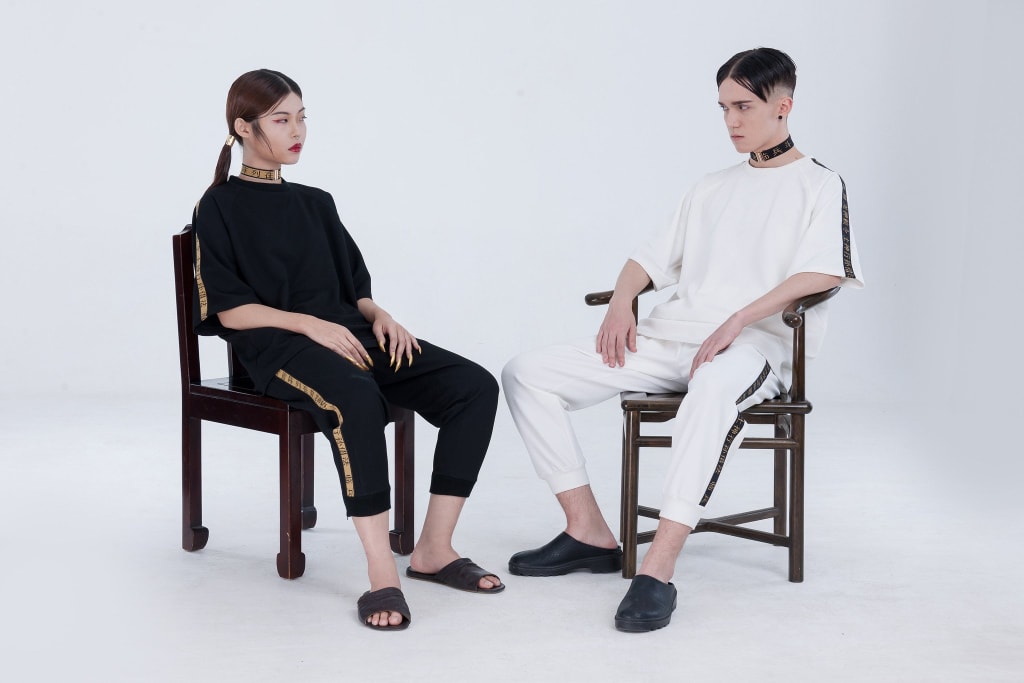 Streetwear is one of the most intimidating fashion genres out there simply because of how rapidly it evolves. One moment, a streetwear style is deemed "classic"; the next minute, it seems like the very brand that designed it is going out of business. Saying that streetwear is a cutthroat industry is an understatement.
In recent years, streetwear has stalled. It just became, for lack of a better term, bland. Every designer had the exact same ideas, and it seemed like streetwear was about to die out. Recently, the genre has seen a revival, thanks to indie fashion designers who decided to add a creative spark to the scene.
Speaking as a streetwear aficionado, these designers below are ones you need to check out. After all, they're going to be leading the next generation of streetwear to the world.
(Note: We are going to feature the brands, rather than the names of the designers, since most of these brands are the work of one to two people.)
Very few indie streetwear designers have gained as loyal a following as Damascus. Known for being a staple in the underground rave scene, the riddim scene, the dubstep scenes, and an absolute must-have festival essential, this label is equal parts psychedelic, cyber, and street goth.
Make no mistake about it, Damascus is eye-catching stuff.
Damascus Apparel is known for bringing in electronica artists to collaborate on items, and to a point, that is the draw of the brand. They know their audience, and they know it very well.
Like it or hate it, Vapor95 has become one of the most popular indie fashion designers to turn into legit streetwear. The company is known for their vaporwave aesthetic featuring glitch art in hues of pastel pinks, blues, and purples.
When the brand deviates from vaporwave, they're featuring "Neo-Tokyo" clothing, a la Akira. Morose yet at the same time, edgy, Vapor95's aesthetic has become adopted by cloud rappers, vaporwave artists, sadboys, and Tumblr aesthetes.
Recently, they started doing some serious collaborations with recording artists, so you can expect to see more of them.
If you thought streetwear was a US-only thing, think again! Hong Kong-based Dynasti remains one of the newest streetwear labels to gain international acclaim and a worldwide following of streetwear fans who are in the know.
Unlike Damascus and Vapor95, Dynasti isn't necessarily about being loud or extreme in its fashion. Rather, it's about creating an dailywear-ready line of upscale streetwear that blends modern and traditional Chinese fashions together.
Their jewelry has become collectors' items in many circles. We can totally understand why. It's badass, street, and pointedly high class. American streetwear has never seen anything like it—and we can't get get enough!
Originally started as an art installation, Apt.4b has become the thought-provoking, highly intellectual label that many indie designer brands wish they could be. Their collections are ones that often add political, philosophical, and downright bookish statements to fashion—all without using words to do so.
This is a company that makes concepts, rather than clothing. Equal parts old school NYC graffiti, Banksy homage, and unique flair all their own, Apt.4b is what streetwear is supposed to be, pure and simple.
Anyone who is part of the New York City hip hop scene right now already recognizes DFBK. This is one of those innovative streetwear brands that has gained a huge following among rap stars, sneakerheads, and of course, anyone who loves good urban gear.
Their flagship store often will have celebrities peeking in, and their pieces are starting to become collectors' items. It's very likely that DFBK may just become the next Supreme or Obey.
Admittedly, Premium Co. isn't necessarily as extreme as many of the other indie fashion designers on this list. However, that doesn't stop them from rapidly rising to the top of the indie streetwear list.
Mixing old school track suits, bright colors, and subtle twists on typical norm makes Premium Co. a great streetwear option for people who want to have an outfit that gains attention without also being too loud about it.
Babylon Cartel has been around since 2006, and the fact that they're still considered to be indie fashion designers is nothing short of criminal in our opinion. They deserve so many more accolades than they get.
The brand, which has become famous for dystopian streetwear, deeply emotional clothing, and Japanese kanji print, has been spotted on some A-list American hip hop artists like Rihanna, Kehlani, and Willow Smith—just to name a few!
Also known as MoodNYC, this is another candidate as far as indie fashion designers to potentially make it to Supreme, Obey, or Billionaire Boys Club levels of success. This streetwear brand is part skater company and part pure NYC graffiti grit placed on clothing.
Bold designs that often feature subtle social commentaries about commercialism are their trademark. If you love the vibe of pure, unadulterated urban cool, you'll love MoodNYC's clothing.
Though this fashion house is based out of Los Angeles, the inspiration they've become famous for comes from New York City's bootleg market on Canal Street. It's pretty visible in their clothing, which often will mimic major fashion houses' logos en masse.
The sheer imagination placed into each clothing design is what makes this a great pick. Bright colors, iconoclastic imagery, and lots of lowkey homage to both coasts are what make this a truly impressive streetwear brand.
Taiwan-based DVMVGE might not be what you would consider a group of indie fashion designers. Rather, they are a very curious version of a political cybergoth fashion label that just so happens to have 90s streetwear influences.
That being said, their label has become pretty famous for shocking the world with gruesome imagery of tortured Guantanamo Bay inmates, Kim Jong Un, and (oddly enough) Home Depot logos. Say what you will, but they get their political messages across pretty well, making them a prime example of the way that fashion can make a statement.
Like them or hate them, they are really unique in the way they make their streetwear pop.
designers
Ossiana Tepfenhart is a writer based out of New Jersey. This is her work account. She loves gifts and tips, so if you like something, tip her!
Receive stories by Ossiana Tepfenhart in

your feed