10 Fashion Designers Who Have Serious Cult Followings
Some fashion designers are trendy for a season. These picks remained hot for a reason—their fandoms, mostly.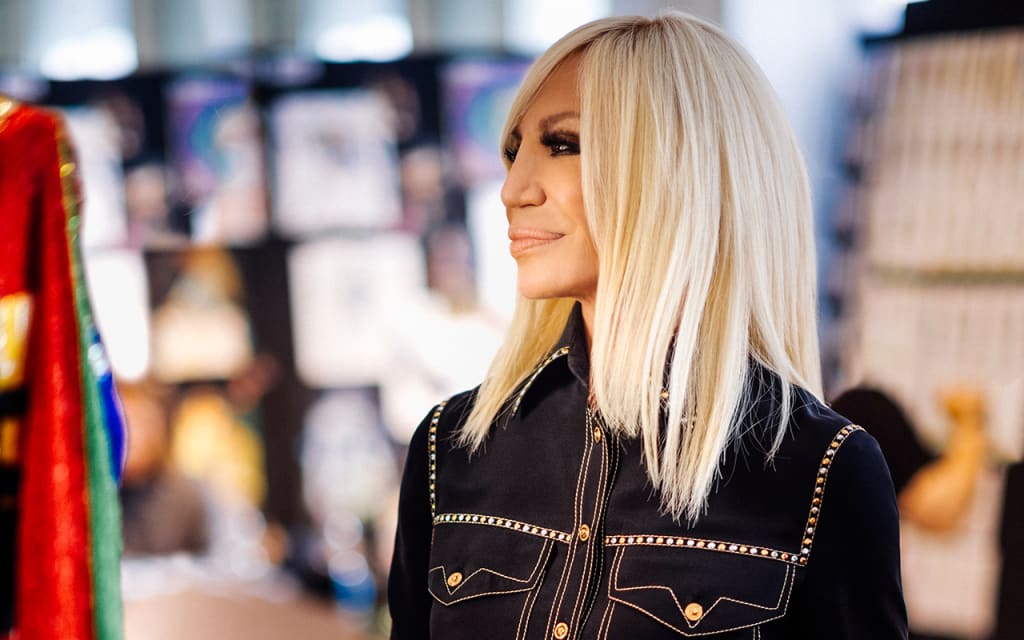 The fashion industry is one which is hard to predict, to say the very least. It's one that involves a lot of marketing, even when your keen eye for aesthetics is undeniably awesome. With some designers, all the effort they put in to make a new set of clothes ends up being for naught. Many, many designers end up being forgotten and thrown to the wayside.
Once in a blue moon, though, you'll see a fashion design guru who ends up being a symbol of style. They end up inspiring other fashion designers to follow their lead, and somehow never end up being forgotten. They're timeless and awesome, all wrapped up in one.
These are the designers that gain notorious cult followings that keep them in business through the year.. .and always seem to manage to define a particular style based on what they choose to wear.
Coco Chanel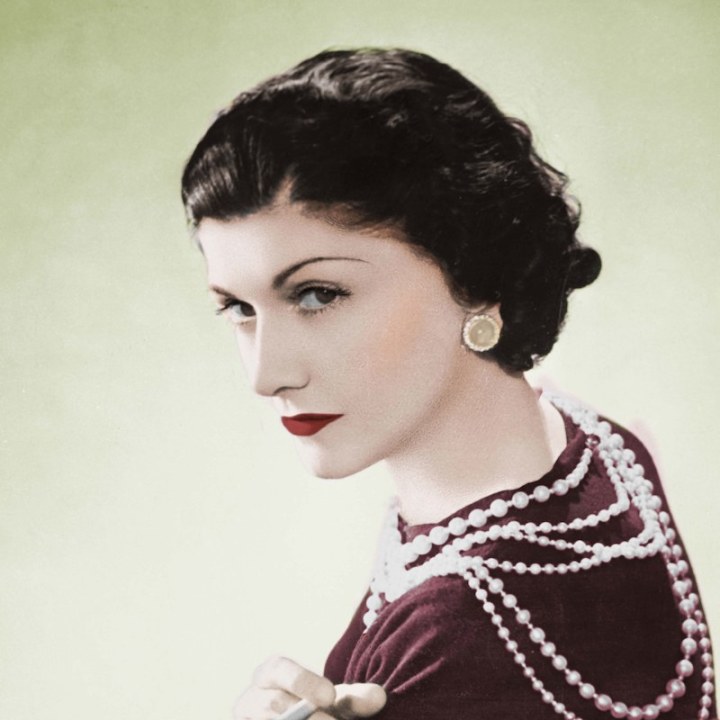 Though it's hard to believe, there was a time when the garments made by fashion legend Coco Chanel were considered to be shocking. Coco herself was known for being edgy for her time, and for having extremely trailblazing ways of wearing clothing, makeup, and purses. She's the one who created the look of layering pearls and metals, and also happened to be one of the first adopters of a number of other fashions.
Her trailblazing status was what gave her a cult following that later branched out into mainstream audiences. Even today, people want to be the next Chanel. They want to break through that mold and make others wonder what fashion really is—and who gets to write the rules.
In the punk, goth, emo, and rave scenes, no designer is more famous than the late Daang Goodman. He was the founder of Tripp N.Y.C, one of the biggest fashion houses for people who lived in the alternative music scene. When he first started out, Goodman's designs were considered to be extreme, scandalous, and downright insane. Truthfully, some of his designs were.
However, it would be a lie to say that the rebellious vibes of his apparel didn't strike a nerve in the common psyche. Tripp pans, in particular, ended up being tied to a multitude of underground scenes and became recognizable thanks to their many buckles, embellishments, and chains. Though Goodman has recently passed away, the Tripp brand is still going strong after over 38 years in business and takes care to follow fashion business ethics.
These days, Tripp N.Y.C. is worn by both fashion elite and underground rebels alike. So, while his cult following is still strong, the mainstream definitely has embraced his creative genius.
While many fashion designers end up gaining cult followings through underground music scenes, the morbid, glamorous, and pointedly haute couture Alexander McQueen ended up getting his cult following from other designers. That's right—his biggest following are those who are in the fashion scene.
McQueen's trademark skulls and surreal runway shows were what made his work so brilliant. His shows weren't just fashion; they were experiences and statements. Designers often try to replicate the gripping aesthetics that he was able to employ while he was alive, but to no avail. Really, there's only one Alexander McQueen.
Betsey Johnson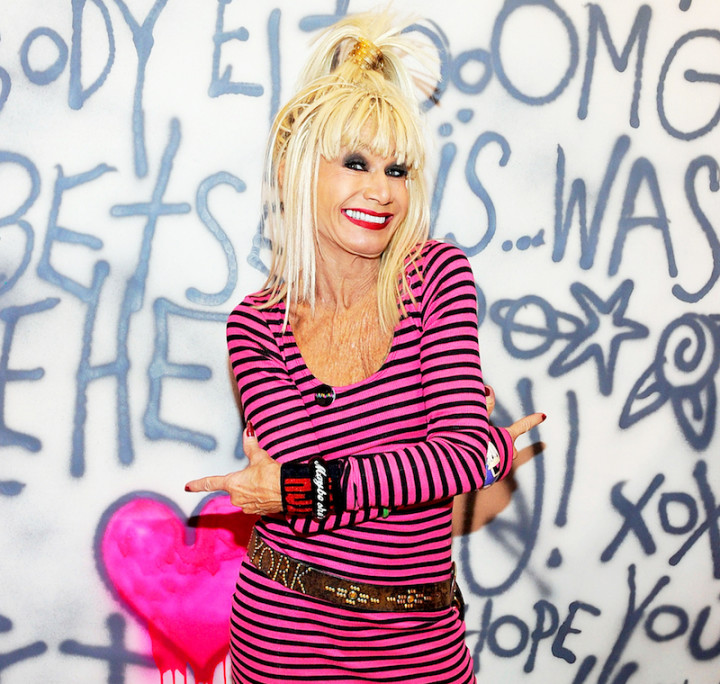 It's really, truly hard to put Betsey Johnson into a box. She's a little punk rock, a lot girly, a touch of glam, and altogether a creative powerhouse. Known for having eccentric purses, crazy heels, and for turning herself into a mascot for her company, people love Betsey Johnson because she gives off the bubbly, energetic, and fun-loving vibes of the coolest rebel in school.
When she's doing fashion shows, her personality shines through in both her designs and her presence. It's easy to see why so many women love her and wish they could be more like her. You have to admit; her trademark acrobatic move on the runway never ceases to be awesome.
If there was one designer you probably didn't expect to see on here, it's Lily Pulitzer. Yes, that Lily Pulitzer. The one that all the college kids and prep school grads love to wear. Though you'd never guess it, her brand is one that's built on a culture that she herself helped create. She made the ultimate cult following.
When Lily Pulitzer first started her brand, she was known for being the wild and carefree heiress to the Pulitzer fortune. A perfect mix of high society and cheeky rebellion, her life was often spent lounging at the beach, running off to summer homes, and enjoying the life of a socialite.
Her personality was one that was known for being fun-loving, and when she started her fashion line, she wanted to make a line of clothing that reflected her fun and whimsical lifestyle. She also wanted to create a line of clothing that made it "forever summer." Thus, Lily Pulitzer's line of pretty patterns, light colors, and summer-ready materials was born.
Her husband's family owned an orange grove in Florida, which is often where she would go to help make fruit juices. She ended up wearing her designs there, and began to use spill proof fabric to ensure she stayed fabulous.
With friends like Jackie Onassis, her fashion quickly became the talk of the nation. Even today, her festive summery lines remain incredibly popular among followers, and while she has since passed away, her brand still carries her upbeat vibe every day.
Danielle Guizo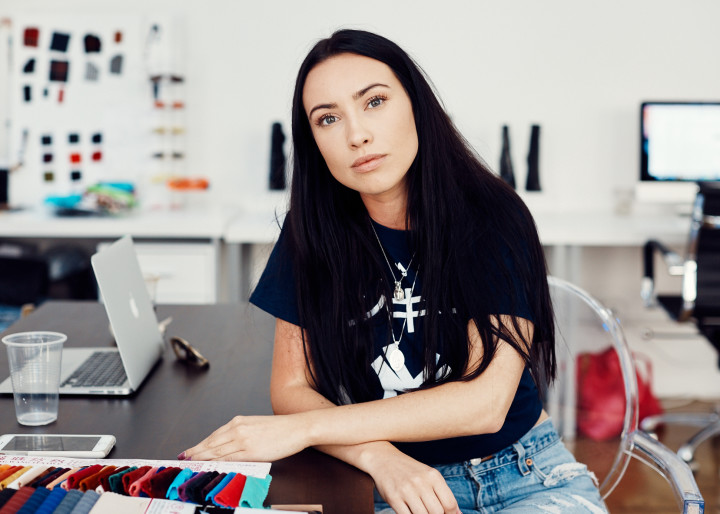 Most people might not recognize this name, but in the fashion scene, you really can't get a better reputation than her. She's the lady behind DG, one of the hottest fashion lines in America right now. Her clients have included names like Kylie Jenner, Bella Hadid, and a bunch of Victoria's Secret models—just to name a few.
What makes her followers love her isn't just the style or her social media account; it's the fact that she's totally self-started. That, and the fact that she seems to be spotted with all the major "It" girls in society today.
It's no secret that the Versace brand is about as popular as a fashion label can be, but let's talk about Donatella Versace, okay? She's the head designer at Versace and tends to dictate fashion as a whole. She's the be-all and end-all as far as high fashion goes, and unsurprisingly, ends up being a major socialite as well.
What makes Donatella Versace so beloved is the way she carries out her designs as a whole—and her network of elite fashion folks. Over the years, her network has gotten her movie cameos in films like Zoolander, time with aristocracy, and much, much more. She's the perennial "It" girl, no matter how you look at it.
Philipp Plein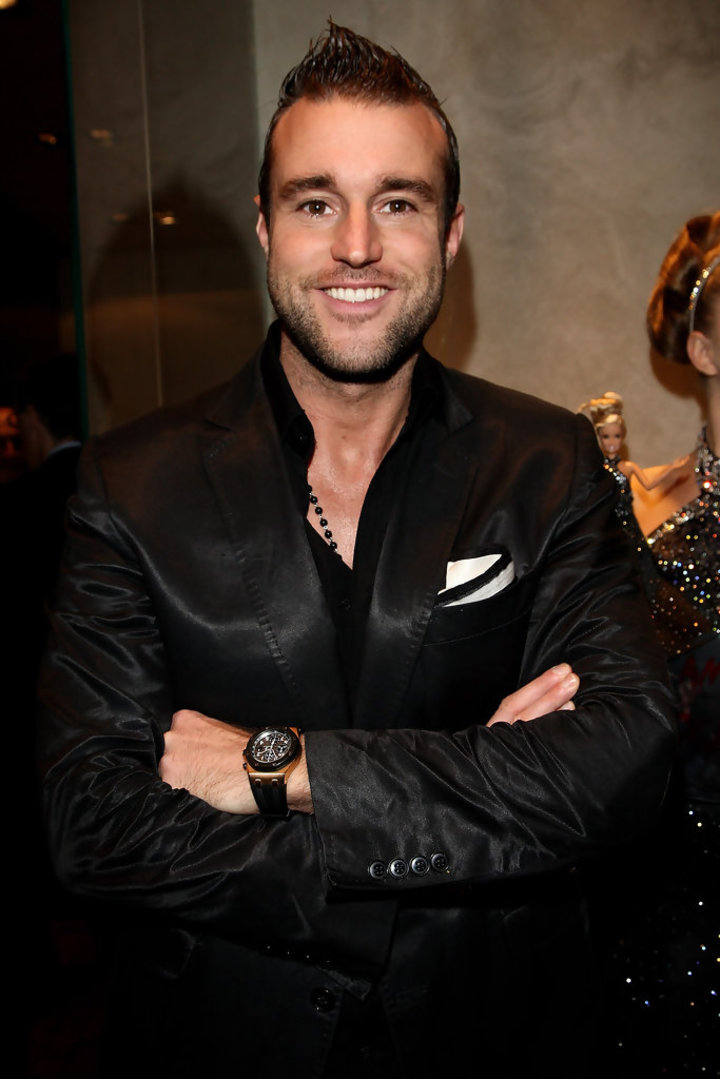 In the high-glam world of fashion, finding a designer who can out glitter, out glitz, or just outdo any modicum of sparkle that Philipp Plein makes is damn near impossible. His designs are known for being a favorite of rock stars, pop stars, and basically anyone else who makes a living performing on stage.
Lately, a number of high-profile designers have started to take cues from his athletic lines, including Kylie Jenner's and W.I.A. That alone should tell you something.
Mana may not be very well-known stateside, but in Japan, he's kind of a big deal. The Malice Mizer band member became known as one of the hottest alternative fashion designers in Japan after he started his fashion label, Moi-même-Moitié. The brand quickly became the biggest name in Elegant Gothic Lolita designer clothing, with many pieces becoming collector's items on an international level.
Though both the visual kei and Elegant Gothic Lolita fashion scenes aren't as popular as they once were, his fashion still remains incredibly popular in alternative music scenes around the world. Like many of the most famous designers to garner a cult following, Mana is a bit eccentric in his behavior. His trademark is the fact that he almost never speaks in public, but rather uses gestures and an "interpreter" to indicate what he's saying. Reminds me a little bit of some cults that committed mass murders... just kidding!
Rick Owens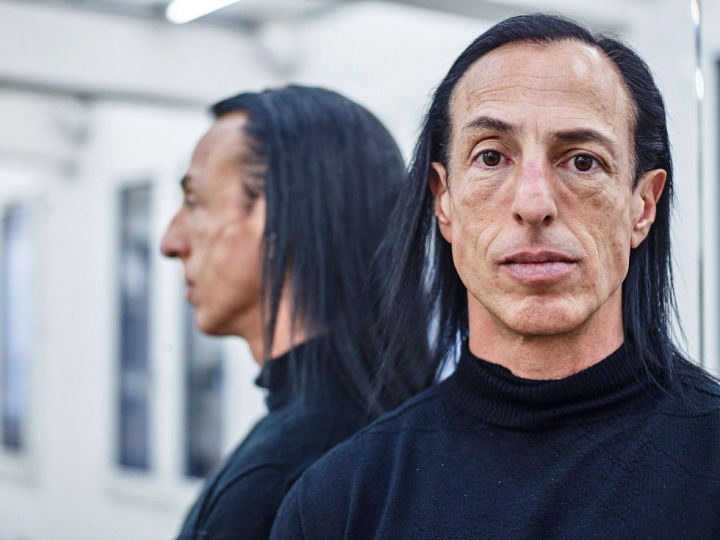 If you love watching A$AP Rocky music videos, then you already have seen this guy's designs and recognized the style—even if you don't know him by name. Rick Owens has become one of the biggest names in fashion, particularly among the glitterati of Hollywood. He's an influencer on the Yeezy line, has worked with the Beckham family, and yes, even inspired major fashion designers like Vera Wang and Donna Karan.
His aesthetic is what gained him a cult following in the fashion world, and once you see his "not quite streetwear, not quite 9-5" look yourself, you'll understand why. Whether it's a runway show, a nod of approval from pop culture, or just people loving his fashion house, it's easy to see how he's slowly been taking over the industry through his loyal following.
designers