How to Shop For Clothing (When You Have Body Dysmorphia)
The panicking in the dressing room, the confusion, wondering if what you're seeing is real... It's all a part of what people with body dysmorphia experience when they shop for clothing.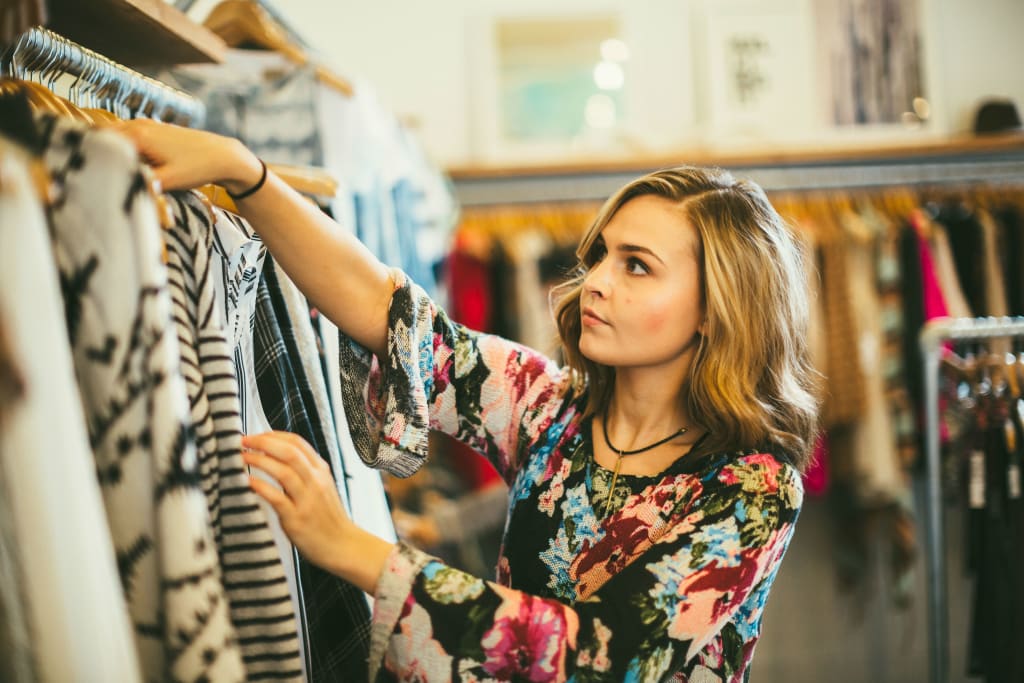 I don't know what I look like. I literally have a very hard time figuring out what my body looks like. I don't know if I'm fat, thin, athletic, curvy, or twiggy. I'm told I look alright, maybe, but I don't know.
The reason why is because I have body dysmorphia, and I can never be sure if I'm just imagining things. I think I'm thin some days, and I think I'm fat other days. Because I can't figure out what's going on with my body, I legitimately can't figure out what's flattering on me.
As you can imagine, learning how to shop for clothes is very difficult for me. It's rough because I think I look awful in everything, and nothing quite seems to hide the issues I have with my figure.
Speaking as someone who struggles with their appearance quite a bit during the shopping experience, I've learned some tips and tricks to help you find things that (apparently) look alright.
Bring two friends.
If you have BDD, you should never shop for clothing alone. You don't know what you look like in the clothes, which means that you will have to trust your friends to give you input on what you look like. Shop with a friend, and you have instant input and a person to vent to.
Besides, having friends can act as moral support if you get too depressed or anxious. You'd be surprised at how quick friends can corral you into a better mood when you're out and about.
When in doubt, choose something that passes the fit tests.
You know how you should be able to fit two fingers in your pants' waistband, or how you should be able to wrap your pants' waist around your neck to determine whether it'll fit well?
Those are fit tests, and they tend to dictate how well your clothes will fit on you—and fit is everything. If you are like me and can't figure out where you land on the clothing test, try a handful of fit tests to find out where you stand.
Have a handful of "go-to" stores.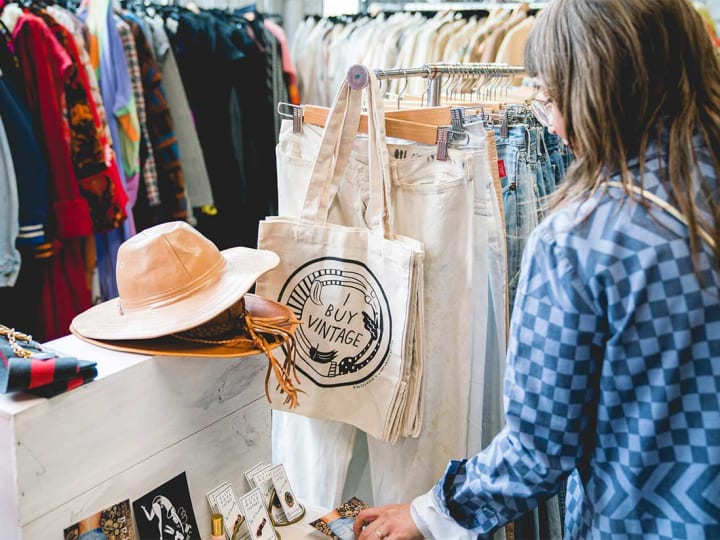 I've found that certain stores definitely get me more outfit compliments than others, which suggests that the clothes there are typically better for me than other places. For the record, I've found that Fashion Nova is great for flattering jeans, while Forever 21 tends to have pretty good shirts.
You don't have to stick to your go-to stores, but hitting them up first does tend to shorten your trip. Personally, I find that if you shop for clothing faster, the entire ordeal tends to be easier to tolerate.
If you're really feeling doubtful, stick to black and other colors that flatter you.
Even if you're a total novice when you shop for clothing, you probably already know that there are certain colors that naturally flatter most people. Black, grey, and navy blue tend to work with just about every person. This is especially helpful right now, because one color fashion is in style, so it's unlikely too many people will give you a hard time for wearing black too often.
If you know what your skin tone looks like, you might also be able to choose colors that work with your skin, hair, and eyes. For example, I noticed that I look great in red, purple, and green. So, I add those into my wardrobe whenever I can.
Don't shop for look, shop for comfort.
I mean, yes, you will shop for the way you look to a point, but don't focus on it if you can. Body Dysmorphia can cause you to have a meltdown in a dressing room—and that really won't help you get the glamorous look that you want to have.
A better option is to shop for clothing that makes you comfortable on both a physical and emotional level. Try to pick clothes that resonate with you, and you will feel a lot better when you try them on and fit in them.
Don't be afraid to stick to staples.
Staples are staples for a reason. They are popular and they are basic clothes because they flatter everyone and can be worn in an exceptionally wide range of different situations.
If you really are not feeling shopping, regularly replacing staples and just avoiding the store is the best way to make sure you stay stylish without actually having to worry about having a breakdown.
Invest in your accessories, because they don't have sizes that change.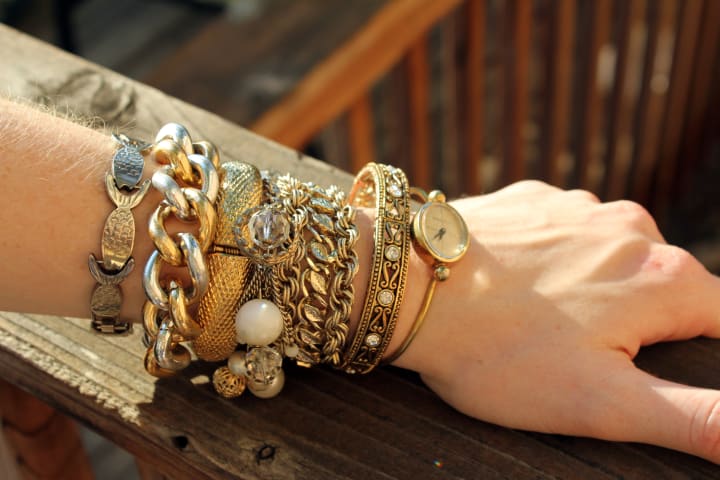 I'm not sure if this is just a "me" thing, but I personally have issues with clothing sizes. I refuse to buy anything over a size 15 and tend to have the bulk of my clothes in a size 10 through 12. Clothing sizes cause me anxiety, and I'm sure that it's probably the same for other BDD sufferers.
The easiest way to take the edge off when you shop for clothing is to shop for accessories that make you feel confident. You might be surprised to see how much fun it is to grab a new pair of shoes or just get a well-made purse that pulls your outfit together.
Shapewear can go a long way.
I don't know about you, but I often feel very nervous about showing my figure to others. It's one of those things that is mostly a side effect of body dysmorphia and it's something that most people can't really understand unless they've been there.
I've found that investing in shapewear can, to a point, help you feel more comfortable and in control of your appearance. You'd be shocked at how many compliments it can get you, too.
Try to avoid getting oversized clothing.
Don't get me wrong, I love oversized clothing. Oversized clothing is what I love to wear when I want to hide my chest or look more masculine without binding my top. When I want to be androgynous, oversized is my thing.
However, it also has a side effect that isn't hot: it makes you look a lot larger than you are. Believe it or not, most people tend to look better with clothes that cling to them pretty well. If you have to choose an oversized item, make sure you pair it with a top or a bottom that hugs your body.
Finally, don't be afraid to shop online.
One of the things that I find happens quite a lot when I shop for clothing is the feeling of shame. I don't want to see my figure in the mirror in the dressing room. I don't want to have to explain to people why I look nervous.
If you're like me, then you might want to stick to online shopping sites. It's often the easiest way to deal with shopping, and returns are usually free.
tips
About the author
Rowan Marley is a 20-year-old sports enthusiast who hails from Brooklyn. When he's not hitting up a local Zumba class, he's drinking organic smoothies. That's just how he rolls.
Reader insights
Nice work
Very well written. Keep up the good work!
Top insights
Heartfelt and relatable

The story invoked strong personal emotions

On-point and relevant

Writing reflected the title & theme
Add your insights