How to Tell If a Purse Is Well-Made
While you're out shopping, you shouldn't make a purchase until you're absolutely sure you're buying a high-quality product. If you're wondering how to tell if a purse is well-made, check out these tips.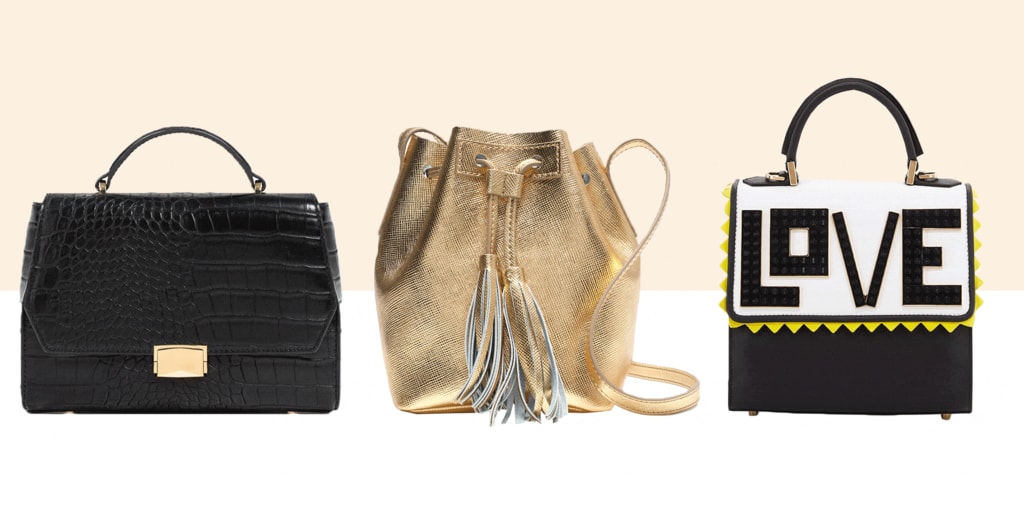 Source
One of the best accessories for any fashionista is a well-crafted and stylish handbag. When you're out shopping for designer bags, it's important to stay mindful of what is quality and what's not. You wouldn't want to spend your hard-earned dollars on a handbag that won't last past two months. Be smart with your shopping. Discover how to tell if a purse is well-made, as well as some dead giveaways for fakes.
Shopping Tips: Determining If a Purse Is the Real Deal
Let's face it: everyone loves a high quality handbag. Not only are they great fashion statements, but they're also known to last longer than fakes because they're made of the best materials. Depending on how much you spend on designer handbags, you could consider them an investment into your wardrobe. You want to choose bags that are both fashionable and built to last.
Make a statement this season with your accessories. Use these guidelines to find out if what you're shopping for is genuine quality or worthy of turning down.
First, you want a handbag that's made of good materials—regardless of whether it's made from leather, canvas, or other fabrics. When shopping for leather bags, you want to make sure what you're purchasing is actually real leather. Quality leather feels smooth and buttery, as opposed to some plastic-feeling, stiff alternatives.
Avoid those synthetic materials, as they last a shorter period of time than the real deal. They can also be uncomfortable to wear, cause allergic reactions for some, and be harder to clean should any accidents happen.
If you're shopping for designer bags that aren't leather, make sure the canvas or fabric is sturdy and attractive—not thin. Some purses are even coated to protect against various weather conditions, which is ideal if you live in a climate that's extremely hot or that experiences a lot of rain or snow.
Also, take a look inside at the bag's interior lining. Is this lining tear-proof? If you ever hold anything in your purse that's sharp, like keys or pens and pencils, you want to be sure that these things won't be able to tear the lining of your bag.
Determine whether or not the bag has quality hardware.
What's in your purse? Handbags and purses were built for the purpose of holding personal items you may need on the go. You want a bag that can properly organize those items in a way that makes sense, and in a way that's easily accessible. Part of this functionality comes from the hardware on the bag. Well-made purses are constructed with quality materials, including zippers, buttons, and stitches. These materials are dead giveaways for the time and dedication that was put into its construction.
If the hardware on a purse looks cheap or low-quality, chances are the bag as a whole was poorly constructed with not-so-great materials. Quality designers like Louis Vuitton will take pride in the hardware of their bags and make it a point to carefully construct (and brand) these pieces. If little thought is put into the hardware, it will be a reflection of the whole bag.
A quality zipper will zip and unzip smoothly, allowing ease when you reach in to find your items. You never want a bag whose zipper pull gets stuck halfway. Also, check for buttons and other closures. These should be easy to close and open, and it should make sense where they're placed on the bag. If you have the top 10 things to always keep in your purse, you want to make sure you can access theme easily.
Make sure there's quality stitching.
Skilled craftsmen produce quality handbags by creating equidistant stitching. This means the stitching in your purse should be consistent and symmetrical throughout. If the stitching in a handbag is uneven in places, that's a telltale sign of a poorly made bag.
The stitching is especially important around the corners, as this holds the bag together. You should be able to hold whatever you need in your bag, even if it's a little heavy. Avoid bags with any loose threads or pieces of fabric hanging awkwardly, as this can be a clue the bag will fall apart in the future.
Another rule of thumb is to look into how many parts were used in its construction. If there are too many buttons, latches, and pockets, the purse may have been poorly made, and will not hold your belongings in an ideal way. Also, if too many pieces of leather were stitched together, the multiple seams could affect the strength of the bag. Even the functional camera bags for women should be well-made.
Is the bag comfortable to wear and use?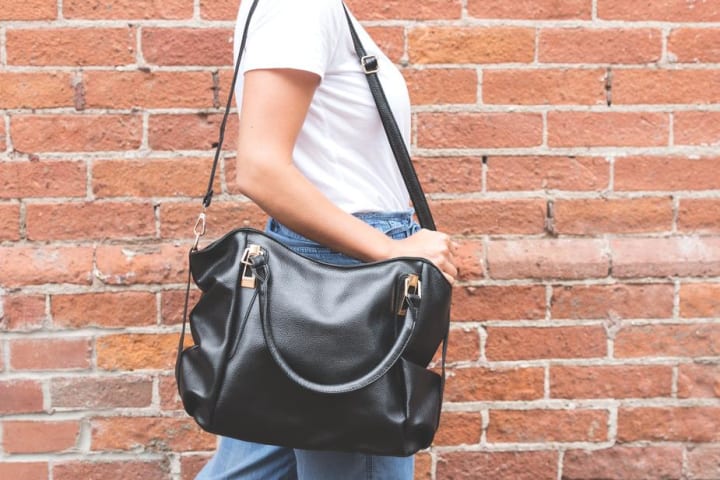 Essentially, when you're discovering how to tell if a purse is well-made, it starts with what you personally need out of a bag. Your needs will be different from other people, so it's important to know what your personal handbag needs are.
As you're shopping, ask these questions before making a purchase:
Does the strap feel comfortable on your shoulders? Is it wide enough to offer support, or is it skinny and digging into your shoulder?
Does the bag have a wide opening that's easy to reach your hand into? Could you easily see all your belongings by just looking through this opening?
How long are the straps? Does the bag comfortably fit where you'd like to hold it?
Is the bag easy to clean? Purses can get dirty, so you want one that is easily washable if any accidents were to occur.
Does the bag have footers on the bottom? Some designers place metal "feet" on the bottom of bags to avoid getting it dirty when placed on surfaces.
When you're learning how to tell if a purse is well made, always remember that high quality handbags were crafted with care and expertise. Don't be deterred by a higher price tag. Although they may be a tad expensive up front, a well-constructed bag can last you many years of fashion choices. You don't want to buy a cheap bag, only to discover it'll fall apart after a few months.
About the Creator
Just an Indiana gal who heard the call of the East Coast. Twitter and Instagram: @chel_bk
Reader insights
Be the first to share your insights about this piece.
Add your insights