Top 28 Online Shopping Sites You Probably Never Heard Of
You're already snapping up stuff on Amazon and eBay, but chances are that you're missing great deals you could be getting from these up-and-coming online shopping sites.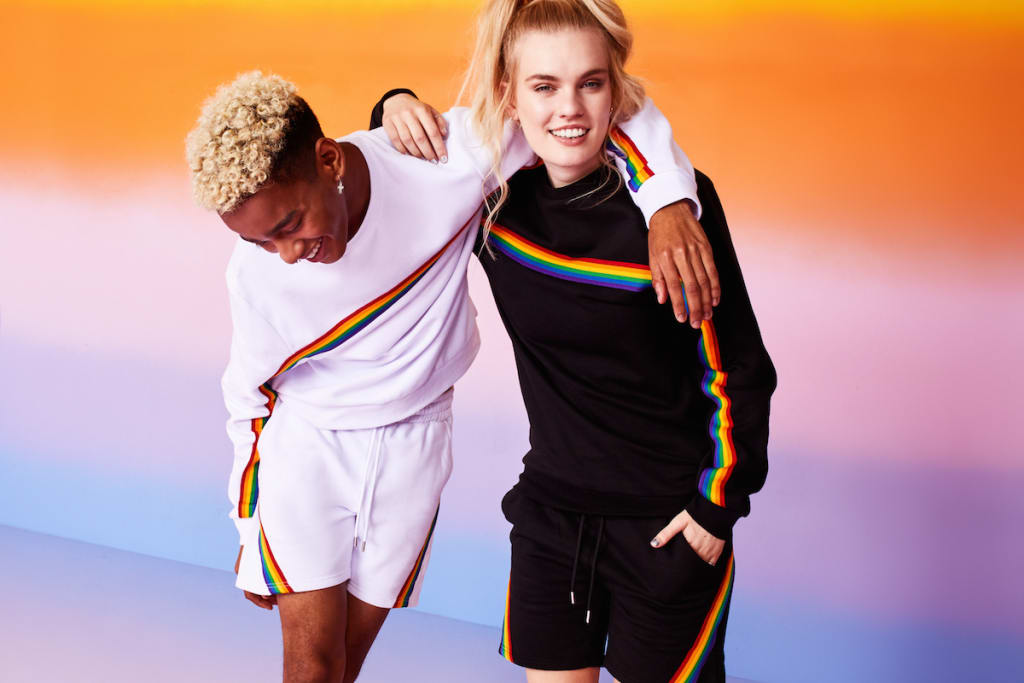 I've said it before, and I'll say it again. I believe that the best thing that has ever happened to fashion is the rise of online shopping.
Online shopping allows you to get hard-to-find clothes that would otherwise never be visible. It allows you to find statement pieces that will turn heads, often at prices that would make jaws drop. It even allows you to clear out your wardrobe and make some cash.
No matter what angle you look at, online retail has made a massive difference in how trends are made. The e-commerce world has launched a number of indie fashion brands to stardom, launched major trends, and even helped models gain fame.
Finding new online shopping sites is the easiest way to make your wardrobe look better than ever. That being said, finding them isn't always easy.
Looking for a new pair of shoes, or a new online store to love? This list of up-and-coming sites can help you get exactly what you are looking for.
Matches Fashion is one of those online shopping sites that's geared towards the kind of person who reads WhoWhatWear religiously. This site has a lot of fashion news involving runway-ready gear, and honestly, the stuff they sell is not far off.
The gear here features goodies for fashionable dresses, shoes, jeans, and even home accessories. If you're looking for a place to give a serious splurge, this might be a better go-to than your typical ASOS pitstop.
For individuals who really insist on getting the best, it's hard to beat La Garconne. This e-tailer has an absolutely massive collection of high-end designer clothing in just about every single niche imaginable. Their activewear, though, is really top notch.
Clean lines, minimalist designs, and hypermodern pieces are what make this a must-see for anyone who loves highly elegant gear with a serious emphasis on quality.
Yoox has long been my go-to for designer deals at the fraction of your typical retail price. To a point, it's actually kind of surprising that this remains one of the lesser-known online shopping sites for designer shoes and purses.
This site has some pretty near pop-up store ties, and once in a while, will feature some ultra high-end shoes for a fraction of their price. If you're looking for investment pieces, this place is a must.
Remember that one store that always seemed to be next to a Claire's Accessories? The Icing? Yep, they have an online store, too! Cheap accessories can be brought right to your door, all without a trip to the mall. 'Nuff said.
Ultra-feminine and super affordable Newchic is one of the better online shopping sites for fast fashion and affordable wardrobe staples. They offer a great blogger program, cute beachwear, and some pretty awesome outfits on sale.
You don't need to be a fashionista to love Newchic. Their housewares section would make anyone who wants to improve their apartment fall in love with the site.
Love boho bracelets that look festival ready, beach-appropriate, and yet at the same time, ideal for daily wear? You'll love Pura Vida Bracelets. This bracelet store offers up cute accessories that are stackable, multicolored, and just plain adorable.
Torrid is most well-known for being a major brick and mortar store featuring edgy plus size clothing. Many malls have Torrid stores in them, and to a point, the stores are the most well-known from the Torrid line.
That being said, this brand also offers up one of the most curve-friendly online shopping stores out there. If you're a plus-size lady, you need to check out their online storefront.
Another plus size store that you might want to check out is Loralette, and like other stores on this list, this is one of those unsung heroes of fashion. Beautiful designs, plenty of body positivity, and surprisingly affordable clothing is what makes this a must-see for any lady who is over a size 12.
We're really digging the affordability of the clothing and the awesome quality. All the bargain goods on this site prove that you need not pay a "fat tax" on clothing if you don't want to.
If you're like me, then you definitely have a taste for the wild, extreme, and funky. That Instagram-ready look is what dreams are made of, and if you're a fan of it as much as I am, then you're going to really enjoy Jaded London.
This is one of those online shopping stores that runs the gamut from dailywear to clubwear, all depending on what you tend to seek out. Expect to see a lot of high-glam gear here, and expect to love every second of it.
Mango is the kind of store that tends to walk a fine line between high fashion and casual couture—all with really affordable prices. Interested yet? You should be.
This store is a good pick for people who are trying to put together a wardrobe for a job interview, or for people who tend to veer closer to the "corporate" side of style. Their excellent lines and clean style are to thank for that.
Feeling a little more Euro in your tastes? Then & Other Stories could really be one of the best online shopping sites you have yet to see. This international online store has fans in almost every country in Europe, and now, they are starting to gain traction in North America.
Elegant, flowing dresses and pointedly European designs make this a great choice for anyone who loves a pinch of international flair in their closets.
If you love the idea of feminine fashion with a little bit of a traditional spark, then you might like Whistles. This breezy, dreamy company is known for creating modern clothes with an elegant twist that make outfits look superbly sophisticated.
Prices are pretty decent, and the clothing quality is pretty great. If you're looking for sturdy work staples with a feminine touch, this would be a good place to start. Entrepreneur apparel, much?
Crisp, modern, and perennially fashionable is the entire concept behind Few Moda's look. The clothing here makes no mistake about showing they're a high-end look, nor does it make any qualms with showing why people will love your look.
Anyone who enjoys clothing from Elie Tahari will probably find Few Moda to be a nice, more affordable option that gives you the same couture look without the couture prices.
When it comes to finding affordable fashion that works with almost any sense of style you might have, it's really hard to ignore UK e-tailer Boohoo. This carefree and fun company is great for picking up staples, affordable swimwear, and also the occasional festival fashion.
Few online shopping sites will have as many clothing items with such low prices. With prices as low as $8 for a dress, it's really hard to ignore the urge to give yourself a nice little treat from time to time.
With a name as old school as Dorothy Perkins, it's easy to expect a shopping site that would be devoted to granny gear. However, names are definitely misleading here. Dorothy Perkins is about as modern as it gets and so are the clothes.
This is one of the online shopping sites that separates its clothing out by the occasion. So, if you need a party dress or a work outfit, all you need to do to skip unwanted clothes is to just browse their specialized categories.
Imagine a woman who is living in New York City, and part of the elite fashion world. She's sophisticated, educated, and always complimented by everyone she sees. She's got the kind of elegant carefree vibe that everyone wants. She's genuine.
That's the entire style theme that Genuine People offers up. It's daily worn for the urbane "it" girl in your life, and that's a great thing.
Storets is one of the rare online shopping sites that is best described as a "home for the girl next door." The clothing here perfectly reflects the wholesome, friendly, and totally versatile look of the everyday woman in the best way possible.
If you are looking for extremely flattering clothing that can turn heads without making you feel embarrassed about it, then you will love Storets.
You know that you're in for an awesome treat when you see an online store that has been featured in Vogue. Modern Citizen's ultra-streamlined site has made it possible to find that one perfect dress in a sea of possibilities—minus the typical hassle.
This is one of the better online shopping sites when it comes to curation, especially when it comes to their accessories. Simply put, if you want to look smart, you'll love Modern Citizen.
Fashion Bunker, also known as BNKR, is one of the better sites for people who remember NastyGal and all the edgy-cool looks they had. Though ASOS might have become the new NastyGal to most, the truth is that BNKR is very similar.
This is a good place to find a go-to outfit for your nights out, especially if you are a fan of couture that looks ready for a fashion editorial.
Front Row Shop is one of the few online shopping sites that really does live up to its name. This online store is a great choice for people who want something that just sets them apart from the rest of the world in a tasteful, elegant way.
The clothes featured at this site are great for dressing up and down, and also are surprisingly comfortable. Instagram-worthy? Oh my, yes!
Have you ever looked at a photo set, only to wonder where you could get dresses and casual wear that looked that good? Chances are you have, and when you're thinking that, chances are high that you're talking about Choies.
This is one of the more popular online shopping sites to feature fast fashion at low prices. What we like about it is the fact that it's a one-stop shop for all things fashion-related, including cute shoes.
Cool collaborations, sporty and colorful gear, plus awesome prices? Is it any surprise that Shein shines like few other online shopping sites can? Not surprising at all!
Shein is a great all-around clothing store for women who enjoy hunting for bargain buys that have an upscale twist. There's something for everyone here, with styles ranging from the super feminine to the tomboyish.
People who love a modern country club aesthetic already might know the River Island name. This is one of the few up-and-coming online stores to feature modern prep wear for just about every occasion under the sun.
This store has a positively massive collection of upscale gear for women, men, teen girls, and yes, also kids. It wouldn't be surprising to see River Island turn into the next H&M, all things considered.
Everyone has a little bit of an inner bohemian in them, if you look carefully. That's what makes Wanderlust & Co. one of the more popular e-commerce stores on the net right now.
The clothes have that beautifully free spirited vibe people love, gorgeous spirituality-themed jewelry, and a shop that's literally dedicated to the looks featured in their awesome Instagram account photos.
As any serious fashionista could tell you, finding a store that suits your personal style really is priceless. Maybe that's where Priceless got their name!
This fun, youthful store offers plenty of trendy goods in flattering cuts, colors, and styles. This is an awesome store for people who want to find the right dress to look damn good at an even better price.
Edgy, stylish, and always ready to make a statement? That's Romwe, alright. This international clothing store has become a lowkey favorite of people who adore the idea of having noteworthy statement items that are just chill enough for daily wear.
Their pieces are surprisingly affordable, despite having a serious couture vibe to them. We're loving it.
Few online shopping stores have gotten as loyal a following as Missguided, and that says a lot about the store, if you think about it. This ultra-cool store is filled with clothing and gear that's meant for people who want to be part of the "in crowd."
Fun fashions that channel that inner "California cool" vibe are what this store really excels in. Despite the extremely glitzy looks featured here, the prices are still relatively low. Not too bad!
Though a name like Pixie Market may suggest some sort of crazy hippie-Wicca store, that's not what this shop is about at all. Pixie Market is best described as the kind of clothing you'd expect to see on fashion design students and fashion insiders.
This clothing is sharp. It's sophisticated and yet at the same time, totally youthful.
About the Creator
Born in the Ukraine and currently a citizen of New York City, Sasha Konikovo has become obsessed with makeup, fashion, and anything that keeps her svelte figure looking sharp. She hopes to marry a billionaire and have a lifestyle like Paris Hilton soon enough.
Reader insights
Be the first to share your insights about this piece.
Add your insights