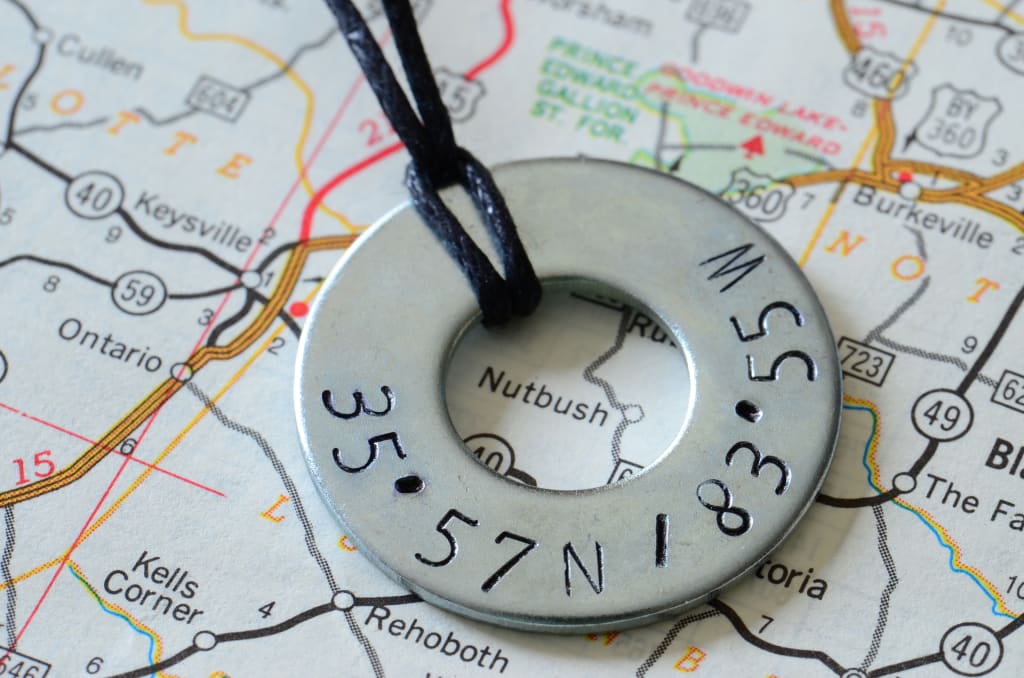 Going overseas is tough on the soldier and those closest to them, so celebrating them before they leave is always a great idea. Having a party and giving them some great pre-deployment gifts is a good way to send off the bravest among us.
Whether you're a family member, friend, or a military wife, coming up with a pre-deployment gift idea can really take the soldier's mind off what is to come next — if only for a little while. But what should I get? Don't worry if your gift ideas about seem small and weightless compared to what they have coming up next, but you can't think like that. It's a gift, and putting just a little thought into it, showing them that you really do care, should be plenty enough to get by. When times get tough, which they certainly will, these pre-military deployment gifts might ease their burden a bit.
A journal is a great place to write down thoughts, especially when times are tough. Checking in on how you're feeling day to day can really help you take a step back from your ranging thoughts for a while, making it one of the best pre-deployment gifts. It's great for solider's in long distance relationships, and can be a place to write love notes.
A patriotic candle always make for great pre-deployment gifts, and they are a perfect for relieving stress at the end of the day. These handcrafted 26 oz. candles feature paintings by famous artists as they leave a clean and strong burn. These eco-friendly candles smell of sweet raisins, cloves, and vanilla, plus they burn for up to 140 hours. They also make great gifts for military girlfriends and moms.
The great thing about these, and what makes them one of the best pre-deployment gifts, is how highly customizable they are. You could write a bunch of letters to your military spouse, telling them to open one per day. They can store all the letters in this plastic booklet, making sure they never lose them, because odds are, they will want to read them over and over again. There a million things you could do with this idea, just think of this letter booklet as a starting point.
A calendar to count down the days and a picture of a loved one will make a great gift for somebody going away for a long deployment. Seeing that person when they wake up every morning will give them that extra boost they need to get them through the day.
As far as pre-deployment gifts go, they don't come any more emotionally powerful, especially if you're a worried military spouse. Sometimes visually seeing how much longer you have before seeing that special someone can help you bare down and power through it, and watching the calendar slowly turn will be satisfying experience.
This weekly pill box can make a great place to store daily treats and little love notes from your loved one when you're overseas. It makes one of the cutest pre-deployment gifts, because it can help your soldier conserve the treats, limiting themselves to one a day, holding them over until another care package arrives. It's a very customizable gift, and what you decide to do with the colorful box is up to you.
Put together some quick and easy energy jars for when your soldier needs a little boost. They might be exhausted after a long day or a tough battle, but getting a taste of home could make all the difference.
They make some of the best pre-deployment gifts, because they come in packs of 12, so they really go a long way, and they can be filled with whatever your loved one desires.
One of the best pre-deployment gifts you can give a faithful soldier is the Bible. All the better if it's a military edition, loaded with extra passages that will relate to the coming struggle.
When a family member or loved one serves in the military, you're required to sacrifice as well, adding another level of strain to everyday life that most people can't understand. This is great to pull out when in need of some instant and spiritual inspiration.
If he or she is in the Army, or is an Army Ranger, this big comfy blanket could be the perfect gift. It's great for chilly nights and is perfect to curl up underneath after a tough day,
Made in the USA, this massive woven throw blanket is 60 by 80 inches. It makes one of the best pre-deployment gifts for the true patriots out there, and it's the least you could do for those who are willing to sacrifice so much.
Blink is one of the most useful pre-deployment gifts, because it helps you better understand how the brain responds to stress (like in combat), and details what soldiers can do to remain emotionally stable during times of intense stress.
Learning about how the brain responds to stress will only help a soldier, and there will certainly come private moments when they might want to dip into this great book for some calming insights.
This is a very thoughtful idea as far as pre-deployment gifts go, mainly because the food they will be eating won't be what they're used to. The military food may get bland fast, so why not gift them some of their favorite spices?
If you're a military wife, try sending your husband what's in your cooking, it will remind him of home and possibly make him feel less alone. Include it in a care package, or just send the spices, but be sure to upgrade their food game — it'll go a long way.
Reader insights
Be the first to share your insights about this piece.
Add your insights