Best Modern Military Movies
From Iraq to Bosnia, and parts in between, the best modern military movies teach us many important lessons.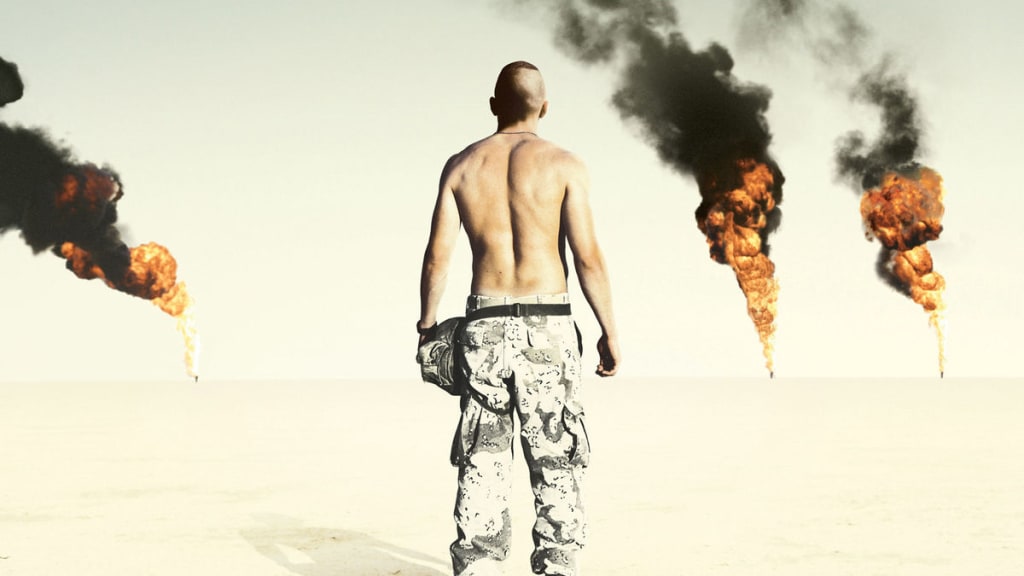 We love military movies in this country, and most would probably know that many of our classics deal with The Civil War, WWII, the Revolution, and Vietnam. Why is that? We've had plenty of modern conflicts, so what are the best modern military movies?
For the sake of clarity, this list will only deal with films based on conflicts that happened post Vietnam. WWII and the Revolution have been traversed and romanticized enough, so you won't find any of those on here. Compared to some of those wars, it might seem like there aren't any great modern war movies to choose from. But trust me, there are, you just have to do a bit more digging. Some of these modern military movies rank among the best war movies of all time.
Time usually gives us the ability to tell better stories, because we understand the conflict more clearly, plus we know what did and didn't go wrong. This makes the best modern military movies all the more impressive, and if you haven't already, grab any of these films next time you come across one.
American Sniper is about Chris Kyle, one of our nations most decorated snipers during the Iraq War. It stars Bradley Cooper as the late Navy Seal Chris Kyle, and was directed by Hollywood legend Clint Eastwood, who helped turn it into one of the best modern military movies.
Following the terrorist attacks of 9/11, Kyle is deployed to Iraq for his first tour of duty where he becomes a legend for his accuracy, both among his fellow soldiers and his enemies. However, after many tours, the soldier gets beaten down and detached from his family. Kyle struggles to make the transition back to civilian life, until he discovers that helping other wounded soldiers and veterans adjust to their real life might just be his way back to sanity.
Jarhead is the story of the Marines sent to the the Middle East to fight in the Gulf War, also known as Conflict Desert Storm. It follows a young Marine played by Jake Gyllenhaal from bootcamp to active duty. The isolation and boredom their deployment brings causes Gyllenhaal to slowly become unglued.
For this unit, the waiting is a far greater factor upon the them than the war itself, and the build up to the combat is much more dramatic than the actual combat itself. It's one of the best modern military movies, because it skillfully shows the effects of deployment on the soldiers just waiting for that call to arms.
The Messenger is one of the best modern military movies, because it sheds light on an aspect of war rarely seen on film: notifying the families of the soldiers killed in combat. Ben Foster plays a battle-scarred war vet returning home from Iraq and is newly assigned to the Army's Casualty Notification Service.
While trying to carry out this incredibly difficult and sensitive task, Foster must deal with his own war demons. While on assignment, he falls in love with a widow of one of the fallen solider's he's been tasked to notify, leading to a challenge much greater than war.
Iraq War action thriller The Hurt Locker presents the conflict of the Middle East from the perspective of those who witnessed the fighting firsthand — the soldiers. It's based on the experiences of a journalist who follows an elite bomb squad, and these true stories are electrifying.
Jeremy Renner gives the performance of his career as Sergeant First Class William James, and was nominated for best actor at the Oscars (he should have won). It's one of the best modern military movies about our unending modern conflict.
Black Hawk Down is as pulse pounding as movies come, a no doubt pick for best modern military movies. Set during the Battle of Mogadishu, Black Hawk Down is about a simple mission gone terribly wrong.
During a routine extraction of a military war lord, a Black Hawk is shot down in the middle of a hostile Somali city. The soldiers must wage war in an open city against mass numbers that are hell bent on killing them. It's incredibly moving to see this love the solider's have for one another, and their refusal to leave any man behind.
Zero Dark Thirty puts us into the middle of one of the largest manhunts in human history: the hunt for Osama Bin Laden. It features some of the most intense interrogation/torture scenes ever put on film, and since it's a reality of modern war, it has to be one of the best modern military movies.
It also has some greates performances, most notably by Jessica Chastain, and the film was nominated for five Academy Awards. The movie also isn't afraid to take a deep look into the War on Terror, and some of the questionable tactics therein.
Three Kings takes place during the aftermath of the Gulf War. A few United States soldiers set out to steal gold that was stolen from Kuwait, but end up encountering people who desperately need their help. There is much mystery in this selection of the best modern military movies.
Directed by David O. Russel, Three Kings stars heavyweights George Clooney, Mark Wahlberg, and Ice Cube. After finding a map they believe will take them to the gold, they embark on a journey that leads to unexpected discoveries, both about themselves and about their war.
In The Kingdom, a team of United States government agents are sent to investigate the bombing of an American facility in the Middle East. It centers on a terrorist attack at an American housing compound in Riyadh, Saudi Arabia, where families and an FBI Agent are murdered.
A few elite agents are brought in to try and find out what went wrong. Facing hostile conditions they go up against many different hardships as they try to track down the truth. It's fast paced and well written, making it one of the best modern military movies in recent memory.
A Navy navigator is shot down over enemy territory, and finds himself being ruthlessly pursued by a secret police enforcer and the opposing troops. Despite being told to stand down, a veteran commanding officer goes against his orders in attempts to bring him home.
It takes place in war-torn Bosnia during the Clinton administration, and focuses on a soldier trying to make his way home, not knowing the odds and the politics playing against him. A thrill a minute, Behind Enemy Lines is one of the best modern military movies for those who like chase films.
Based on true stories, Lone Survivor is a mile-a-minute thriller about four Navy Seals on a secret mission in the Afghan Mountains. Somehow, their mission is compromised, leading to some intense firefights with enemy soldiers.
Convinced that the capture or killing of a high value target could turn the tide of the difficult war in favor of the United States, the Navy SEALs hatch Operation Red Wings. It goes haywire in one of the best modern military movies, and is highlighted by a great performance by Mark Wahlberg.