Vocal Verified—Animated Films
A curated selection of reviews, recommendations, and movie analyses to take you into the bright world of animation.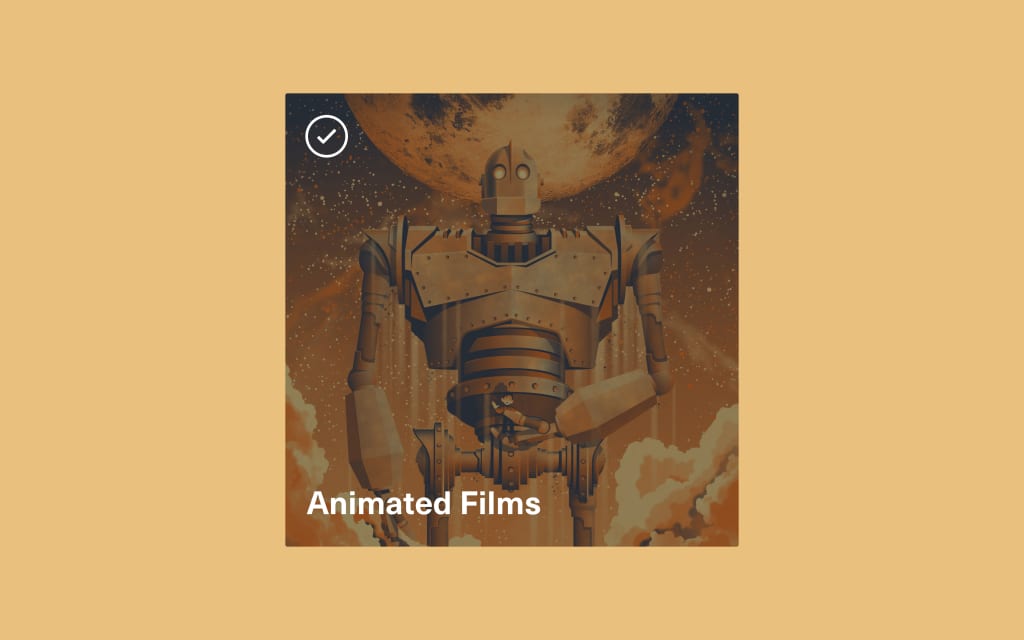 From the beginning of the 20th century to present day, animated films have held a special place in our hearts and in the cinematic universe. Movies like Toy Story, Finding Nemo, and The Incredibles have dominated the box office and controlled our emotions. No matter your age, you can be neither too old nor too young to enjoy these classic animated films. Contrary to popular belief, these movies are more than just hypnotic entertainment. These films tend to carry out a significant underlying message ingrained in the plot. Animated films such as Inside Out, Coraline, and Moana all entertain the viewer while emphasizing a deep message throughout the story.
Explore their stories, leave a tip for your favorite review, or share your thoughts on your own favorite animated film.
If you're not already a creator, you can sign up here to get started.
To read more stories about animated films, check out Geeks, our community for comic culture and entertainment.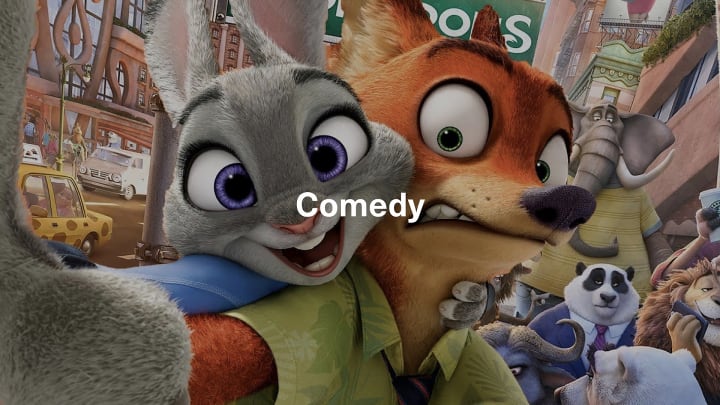 "Kuzco must put his trust in Pacha, a peasant, to help him regain his throne. Along the way, Kuzco learns a valuable lesson about kindness, selflessness, and friendship." - Marielle Sabbag
"The Secret Life of Pets 2 is still totally worth a watch if you need something harmless and simple to brighten your day." - Em E. Lee
"It is a beautiful movie and I'd like to see what they did with their 3D effects - it's fine as a standalone movie that everyone can watch and enjoy." - Brian Anonymous
"The film gives a fun and meaningful look at friendship that delivers some of Disney's most inspired comedic writing, as well as some really unforgettable weird detours that will stick in your mind for some time."- Matthew Trundle
"Zootopia is the 2nd biggest Walt Disney Animation Studios release of all time! This is after 'Frozen'. If you haven't yet watched it, I recommend that you do! It's fun for all the family." - Lewis Jeffries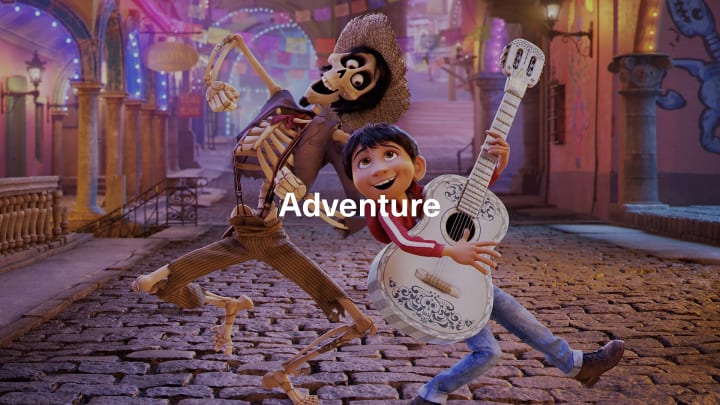 "Contrary to what many believed during its production, Toy Story 4 is the biggest surprise of the year so far; it's every bit as delightful as the first three films in the series with some of the most detailed animation Pixar has ever put out." - Robert Cain
"Incredibles 2 is a solid animated feature that checks all the right boxes. It's action packed, funny, and emotionally satisfying." - Arvind Pennathur
"Treasure Planet is a movie that I will always hold close to my heart since I grew up with it." - Estefania Ramirez Cobian
"Cars 3 is another winner, making its third lap in the series while still staying on top of its game." - Anthony's Film Review
"With its colorful cast and beautiful graphics, Nemo stole a place in our hearts. Now it's nearly time for the sequel, Finding Dory — the film we never expected." - Tom Chapman
"Shrek is most certainly making fun of Disney and their fairy-tales. Shrek shows that not all fairy-tales need to be traditional." - Ada Zuba
"In 2016, three (children's) movies touched on an important theme. Today, I'm going to talk about them, and why these movies are important to our survival as a species." - Kim Anderson
"My hope is that Coco is seen not only as a revolutionary film of today, but the revolutionary film that leads to more great films to come in the not-too distant future." - Carlos Navarrette
"That is what makes the movie and the story of Coraline so brilliant and amazing." - Aubria Abell
"In Disney's context, Oliver and Company was the hopeful light at the tunnel's end of the company's 'dark ages'" - Katharine Johns
"This film is incredibly earnest, and heartfelt which makes it relatable and quite emotional. Each character works off each other to a great degree, and there is a sense of evolution in all the characters over the three films." - A. D. Cullum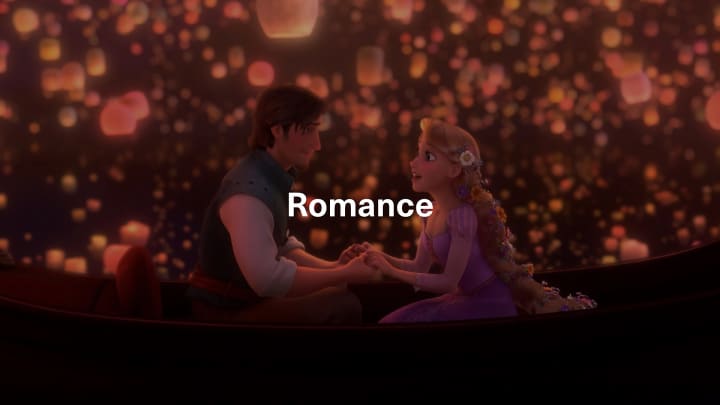 "The romance between Rapunzel and Flynn is one of my favourites in fiction. I love how both their personalities make for some really funny moments, as well as some feelsy atmosphere." - Mimo le Singe
"In the Swan Princess, Odette and Derek are from neighboring kingdoms and their parents had the bright idea to match up their children and have them fall in love to combine their kingdoms!" - H.B. Rich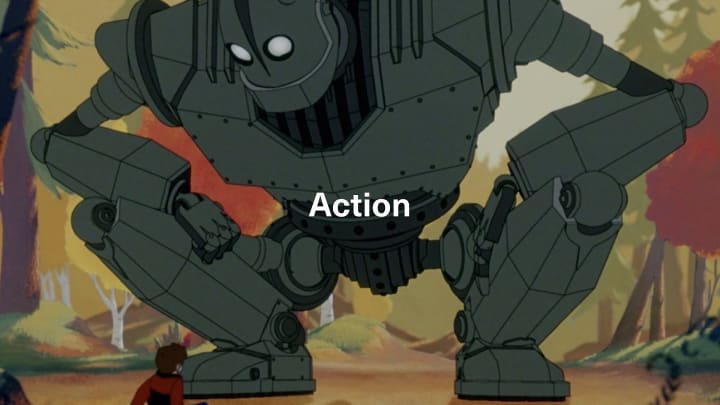 "So I raced in, got my 3D glasses, and sat down for the ride. It was really, really great." - Sammi Curran
"Recommend for all ages and everyone who has ever liked at least one Lego movie, will definitely watch again as soon as possible." - Danny Fantom
"The finale of Rebels was a good ending and best of all, it offers hope that some beloved characters—such as Sabine, Ahsoka, Hera and maybe even Ezra—will have more adventures to come in a Star Wars galaxy far far away. We await with abated breath." - Marguerita Tan
"I would highly recommend Justice League vs. Teen Titans (2016) to any DC or comic book fan. The fact that you can get some real life moral lessons from an animated movie is the ultimate bonus." - Michael Grube
"Boasting excellent direction, voice acting, a tense yet sweepingly beautiful soundtrack by the late and great Michael Kamen, and enough themes to touch everyone, The Iron Giant is a classic of modern animation still reaching out to new fans with every passing year." - Jack Mellor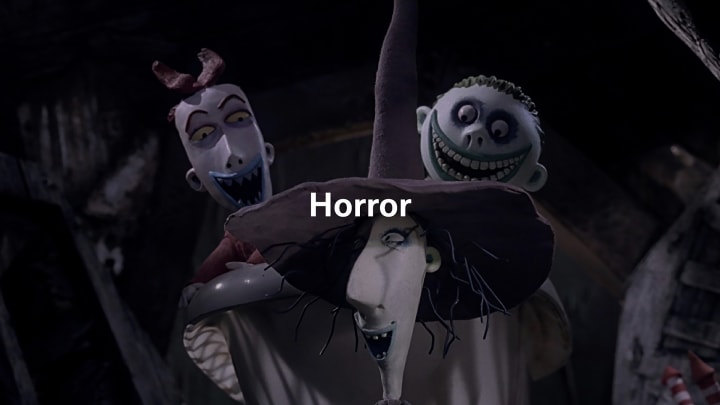 "With remaking anime into live-action films becoming a trend, it seems that Netflix is looking to continue it with their adaptation of Death Note." - Tyler Callaway
"The Nightmare Before Christmas was released in 1993 and has become a household favorite since its original release." - Tisha Eaton