Creator Spotlight: Tammy Reese
"When my guests feel that they are seen and heard, that is more rewarding than anything else." -Tammy Reese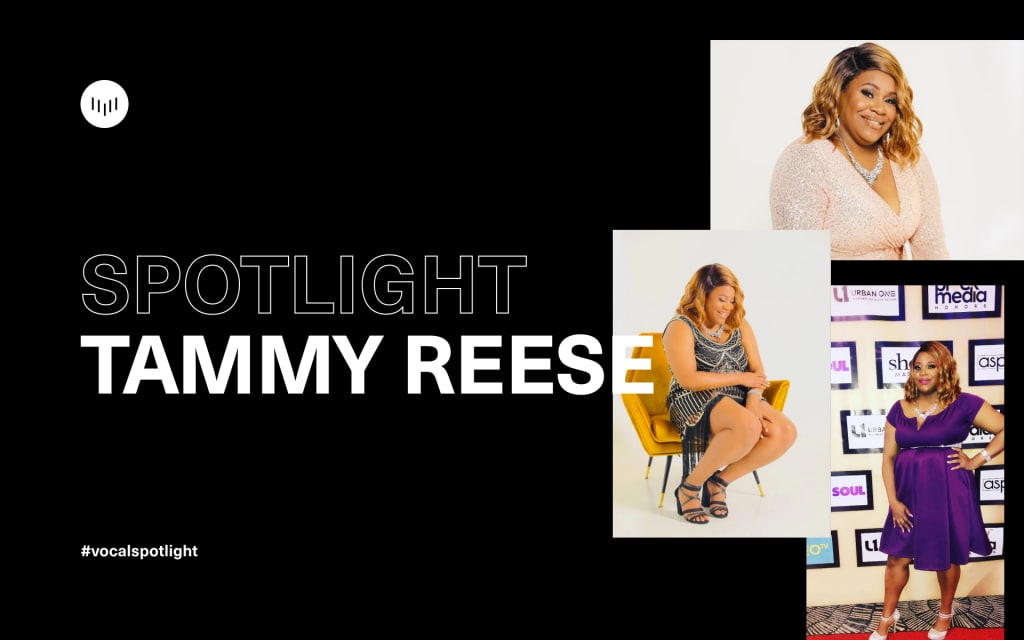 Top and leftmost photo by Jakeem Smith
Tammy Reese is driven to become the most well-rounded multimedia mogul that the entertainment industry has ever seen. As a celebrity interviewer here on Vocal, she's interviewed notable celebrities in music, entertainment, and pop culture such as Leon, Meagan Good Franklin, Slim & Mike from 112, and Sheryl Lee Ralph.
Her interpersonal skills and business-first mindset led her to become the founder and owner of Visionary Minds PR Agency, where she and her team provide talent with a full suite of resources and industry knowledge for digital media growth. Immersed in the industry herself, Tammy knows how to promote stars and businesses how they want to be promoted. Being the Publisher of BIZBoost Magazine and Editor in Chief at The Franchise Magazine, this multimedia expert continues to put her clients' best foot forward on the web.
As a Co-Host for the NYWIFT podcast and an actress, director, producer, and writer in film, Tammy proves just as effective in front of the camera as she is behind the scenes.
If you're wondering how she has time for all of this, we're right there with you. Though, after interviewing her in this #VocalSpotlight, it's a little more clear: Tammy lives and breathes entertainment. There are no off days, because, well, there are never days where she's not her. She is the type of creator who will never stop learning, developing, and working to witness her full potential. Please welcome Tammy Reese, a multimedia legend in the making. Enjoy!
On Her Interests, Developing Career, and Accolades:
My name is Tammy and I love everything entertainment, media, theater, and film. In 2020 Sheen Magazine featured me as a woman in multimedia on the rise. Also, in 2019 I was awarded the WCNY/PBS Makers: Women Who Make America award.
Tammy Reese

Social Issues Producer

A Central New York award-winning actress, writer, producer, and business entrepreneur, Tammy has used her skills to bring community awareness to social issues such as bullying, racism, domestic, violence, and suicide. She believes in showcasing the inspiring stories of others, dreaming big, and helping others to do the same no matter what challenges they face.
I started my career as an actress and branched off into directing, writing, journalism, entrepreneurism and more. Now, with all those interests and skillsets in mind, I am the owner of Visionary Minds Public Relations and Media
On Her Relationship with Writing:
I've enjoyed writing since I was in elementary school. One year I received a certificate of appreciation from The Comstock Writer's Group for poems I wrote for a school event—it was sponsored by the John F. Kennedy Center for the Performing Arts and the NYS Council for Education in The Arts. That gesture encouraged me to want to write more. I eventually began to write monologues and help to write scripts for the Media Unit TV and Stage Production Company in Upstate NY.
Not only have I written tons of journalistic articles, I've written for PSA's on social awareness topics, tv show scripts, and short films. I have a major passion for writing.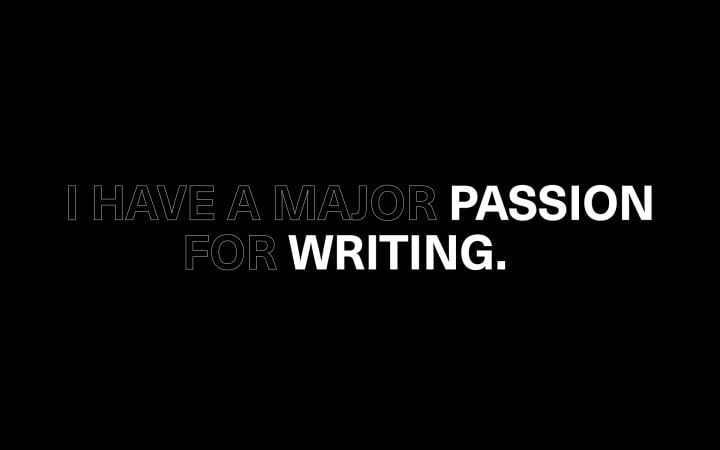 On Her Interview Process:
I love interviewing in person with a microphone and a camera—that's so much fun. However, especially during the pandemic, I have excelled in the digital media space. I conduct interviews in a written format, or via digital media platforms such as streamyard or zoom.
I am constantly pitched to by individuals or publicists for interviews, which melts my heart because of their appreciation for my multimedia style and work. I also reach out to people who I am intrigued to interview because I enjoy showcasing inspirational people through the form of media. So many people have stories to tell that need to be heard; they empower the listener, viewer, and/or reader.
My favorite part of the interview process is when someone makes a powerful statement that basically moves me to tears. Sometimes a situation a featured guest overcame helps listeners and readers feel less alone and and shows them that they can get through it too. I love how comfortable everyone feels with me—this allows them to open up more and brings out such a powerful, uplifting story. I do my best to treat each person with respect no matter if they are famous or not. I am big on integrity with freedom of press.
Seeing my work published or shared widely is one of the most rewarding aspects of interviewing for me. I have had some notable celebs and influencers share our interviews via their social media platforms; that is so rewarding.
However, the most rewarding part so far in my career is when someone who may not be as well-known tells me how much they appreciated that I took the time to share their story. It's hard to get featured in the media when you aren't quite known. When my guests feel that they are seen and heard, that is more rewarding than anything else.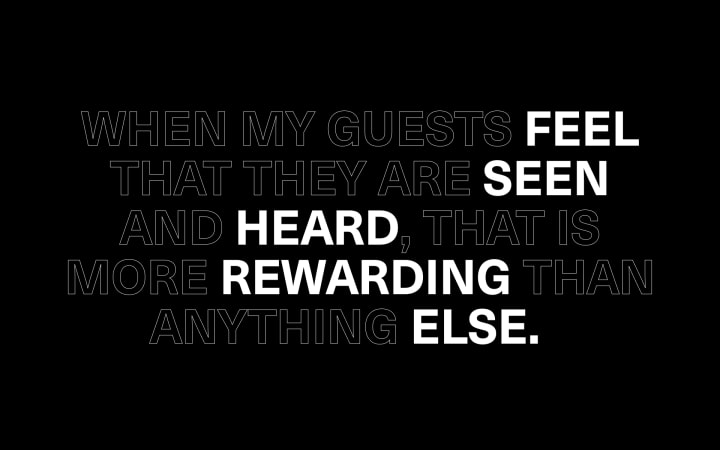 On What She Aims to Accomplish Through Her Series of Interviews:
My goal is to give people their flowers in a sense. I want the interviews to show the world that victory, purpose, paying it forward, empowerment, and triumph is possible and real—no matter how much money you have or what your title is. I just want to use my talents to be in service of others.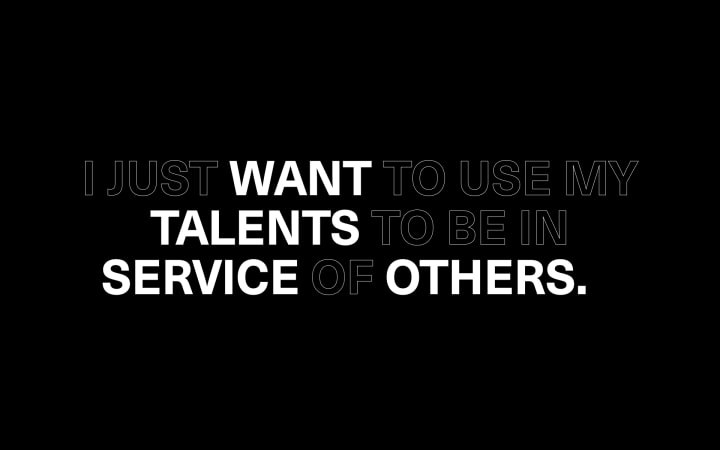 On Sneak Peeks for Upcoming Projects and Interviews:
I will be covering a major film festival at the beginning of 2022 and I have more celeb and influencer interviews underway. As a podcast co-host for New York Women In Film and Television (NYWIFT) and Publisher for BIZBoost Magazine among the many media outlets I am apart of, there is so much inspirational content coming your way; of course via Vocal. Everyone please stay tuned! I'm excited!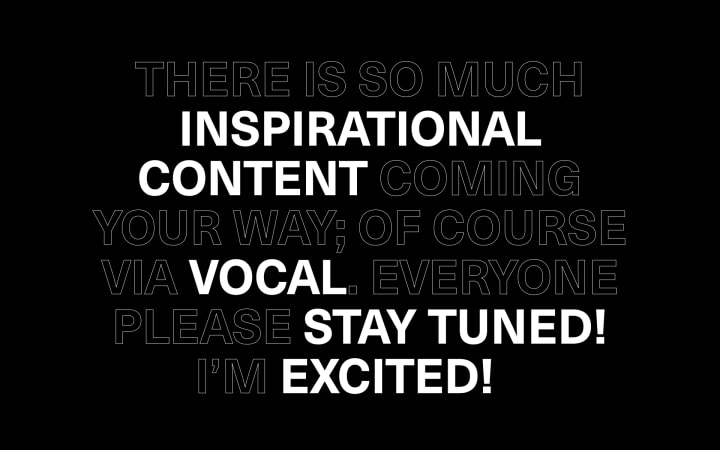 On Relationships Gained and Takeaways From Every Interview:
I learn something or get affirmation from everyone I interview. There are tons of people I've interviewed that have either connected further or collaborated with me. You just never know if an interview can turn into something more. I always take away something that I can use later on.
The relationships I've gained through interviews have impacted me greatly and elevated my career on so many levels. When I first joined Vocal, it was at the height of the pandemic. Many people in the industry began to take notice and tapped me for some amazing opportunities. I am grateful to Vocal for being apart of my media journey.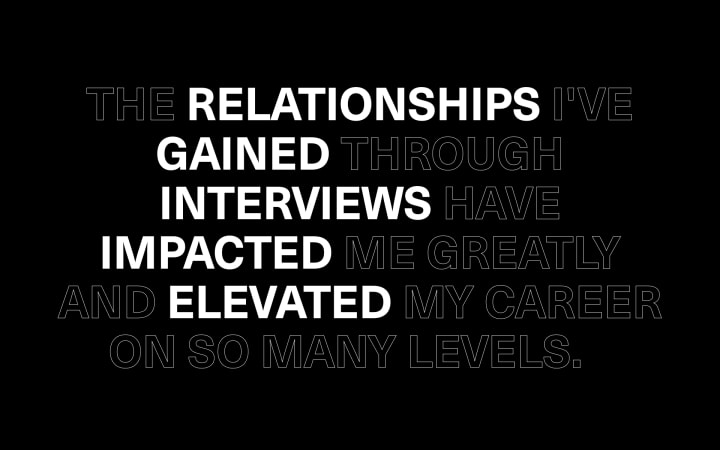 On Connecting with More Creators on Vocal:
I feel I can be connecting with more creators on the Vocal platform. Sometimes I feel like I'm just in my own world and writing zone, but I can honestly carve out more time to check out other people work as I wish they will check out mine as well. I am going to make that my new years resolution for sure.
On Her Experience as a Writer, Director, Producer, and Actress in her Short Film "Betrayal":
"Betrayal" is about a mistress who plots with her lover to kill his wife.
It all came together when a group of film lovers and creatives in my town wanted to support me and made it happen. I am forever grateful.
While this is a film that was privately screened, I am glad to send anyone the film upon request. Please contact [email protected]
On Her Work as the Owner of Visionary Minds Public Relations Agency:
Visionary Minds Public Relations and Media started in 2017 as a way to showcase positivity online. Shortly after that, it shifted into a talk show based in Syracuse on the public access network and will continue to shift— just like the public relations and media industry changes rapidly.
Today, we are a full service agency offering media and public relations, copywriting, website development, EPK, content creation, social media growth services, and more.
The Visionary Minds brand mission is to make entrepreneurs, brands, talents, and events seen and heard through the ultimate multimedia experience. We get our clients more visibility especially in the digital media space. The individuals that benefit most from our work are media and entertainment professionals, activists, entrepreneurs, and more. We can really help anyone seeking writers, publicity, and more brand awareness.
On Her Experience as Co-Host for the NY Women in Film & Television Podcast:
I love being apart of NYWIFT, which is such a supportive community of talented industry women.
Being a podcast co-host means I get to interview and highlight some of the most creative women in front of and behind the scenes in film, media, and theater.
On Her Purpose in Life:
My purpose in life is being a storyteller. If that's acting, writing, directing, media, or public relations. Telling stories that matter, that change lives, that drive discussions, that are impactful. I continue to pursue my purpose, my destiny.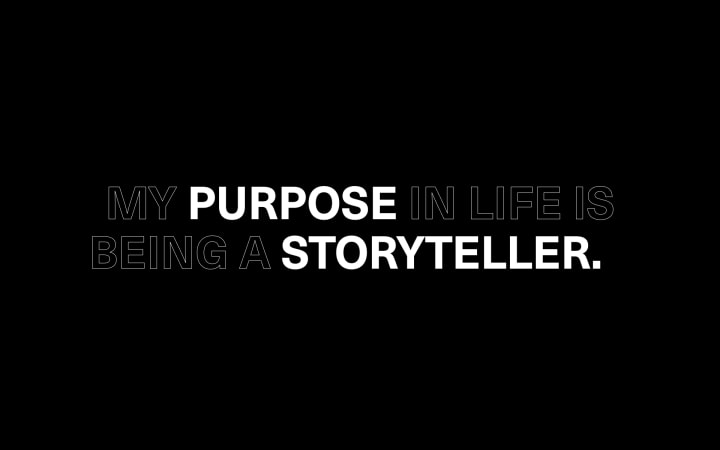 On Who Inspires Her to Create:
My late mother, Donna Reese. She passed in January 2020. She named me after her favorite actress, Tamara Dobson, not knowing I would eventually join the Media Unit TV and Stage production company and perform in 60 live stage shows a year for 8 years.
She and my Dad always encouraged me to do what I love and love what I do, even if it's 100 things or just 1-5 things lol.
On Her Goals as a Creator:
Short term I have a bucket list of industry events I want to cover and celebs I want to interview. Also I want to get back into filmmaking. I miss it. I've been focused on PR and media as of late.
Long term I'd like to build more strategic partners and grow the Visionary Minds brand.
On How Becoming a Vocal Creator Helped to Develop Her Online Presence:
I can say when Meagan Good Franklin shared our Vocal interview on her Facebook page, my followers went way up.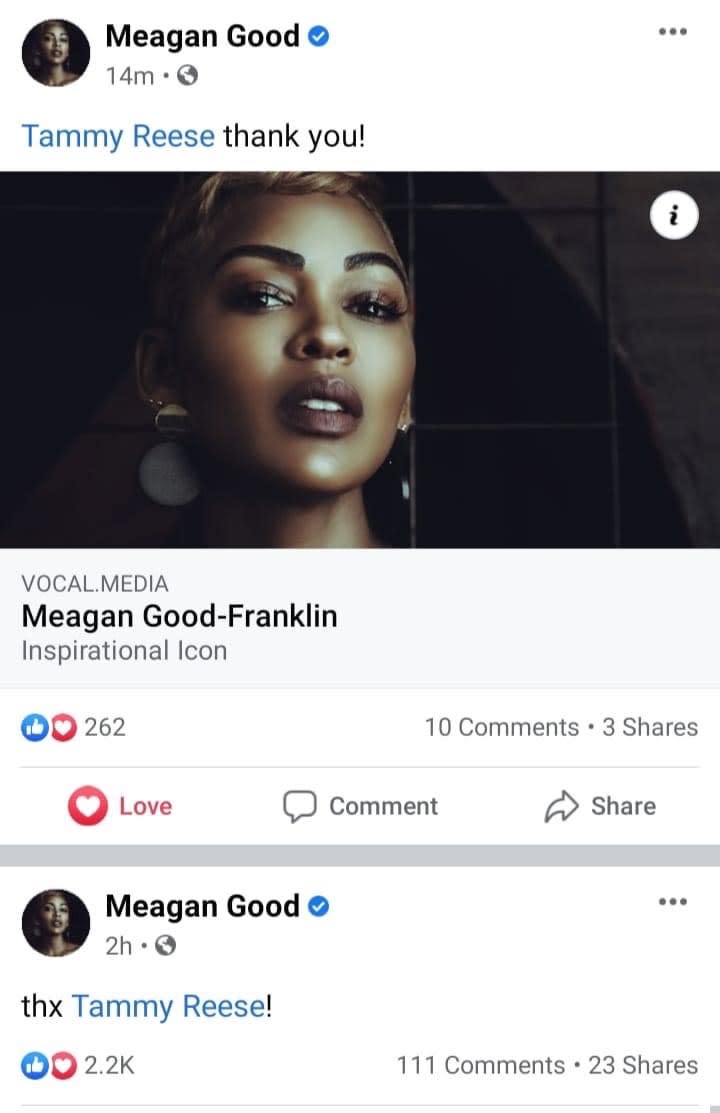 My following also grew when Leon Robinson shared our Vocal interview on his Instagram account. I was so in awe.
On Her Favorite Story She's Published on Vocal:
Hands down my interview with Meagan Good Franklin. I subtitled it "Inspirational Icon."
Don't think about it—first thing that comes to mind:
Favorite Musical Artist?
Favorite Movie?
What are you currently binge watching?
Day or Night?
Day
Favorite Day of the Week?
Sunday
Favorite story you read on Vocal by another Creator?
Tom Chapman has amazing content—especially on The Walking Dead and American Horror Story.
Closing
Thanks for chatting with us, Tammy! You're obviously on the right path, and we're thrilled that you've found a home for your creativity here on Vocal. Keep up the amazing work, we can't wait to see you take on 2022. Please, keep us updated on your return to filmmaking—we're eagerly awaiting our copy of "Betrayal."
If you're as big a fan of Tammy's work as we are, be sure to frequent her author page on Vocal and follow her at @tammyreesemedia on Instagram.
Thanks again, Tammy!
spotlight
About the author
Vocal Spotlight aims to highlight standout creators who are changing the world one story at a time. We're getting to know the storytellers who inspire us the most, and we can't wait for you to meet them.
Reader insights
Be the first to share your insights about this piece.
Add your insights