112 Forever: Slim & Mike
Grammy Award-Winning R&B Legends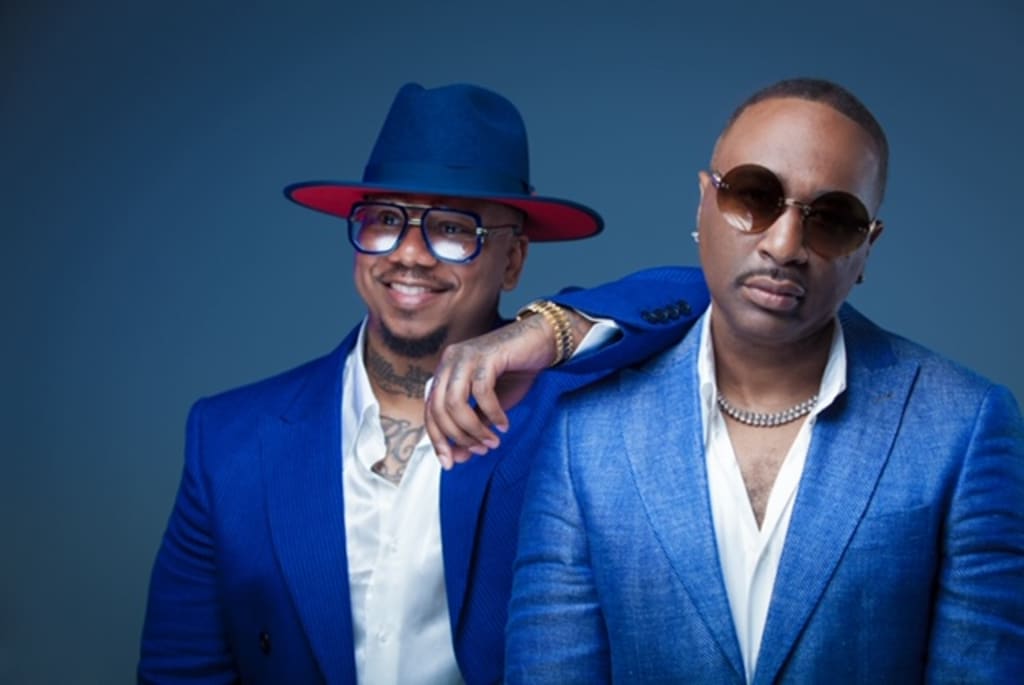 Mike (left) and Slim (right) of Grammy-Winning, Multi-Platinum R&B Group 112
The Grammy-Winning, and Multi-Platinum R&B group 112 has sold over 10 million albums in the United States, has had 15 Hot 100 Hits, and 5 number one Mainstream R&B Hits on Billboard.
When you listen to the new 112 EP, 112 Forever: Slim & Mike, it will remind you why 112 remains the best R&B male group of all time and forever will.
Marvin "Slim" Scandrick (lead singer) and Michael "Mike" Keith (founding member) are taking the 112 brand and legacy to new heights with new looks and sounds but still showing the world their iconic sense of music style that will forever be treasured.
112 has gifted the music industry with some of the best and iconic music videos, vocals, dance moves, and songs the world has ever witnessed. The men that make up 112 will forever be legends. Their body of work speaks for itself and there is so much more to come! 112's music makes us love and feel loved which is needed now more than ever during these unprecedented times.
112 was founded by group member Michael "Mike" Keith and groomed by Sean "Puffy" Combs. The Atlanta based group 112, had a meteoric rise that solidified them as the hottest R&B group of their time. Their debut, album "112" (1996) went double Platinum and gave us hit records like "Cupid" and "Only You", which featured memorable features from the late, great Notorious B.I.G while also introducing us to then -newcomer on the scene, and Bad Boy label mate, Mase.
The group quickly followed up their debut with yet another double Platinum album. "Room 112" dropped just two years later and featured records like "Come See Me" and "Anywhere" The group's lead singer Slim, by far one of the most distinct voices in music, soon after released his solo project and landed at the top of the Billboard charts. Collectively and individually, 112 has locked in their legacy as the best R&B male group of all time.
Yet, like The Commodores, and New Edition a seemingly inevitable breakup occurred and we have now entered the era of 112, The Rebirth.
Slim and Mike, who now make up 112, both share the same philosophies on songwriting and making music, which makes this partnership a perfect fit. Their friendship and synergy are evident through the music they write and perform together.
Billboard and Revolt TV both declared the R&B Icons victorious after they went head-to-head with Jagged Edge on a Memorial Day edition of the VERZUZ battle, giving a first listen of their single "Spend It All" to the live crowd of 400K fans.
The fresh and reinvented group has been performing to sold-out crowds for the last two years. While social distancing has halted the robust 2020 concert schedule, 112 continues to keep the fans warm with a number of virtual appearances and performances.
The legendary and iconic R&B duo also announced the launch of their new official website, 112Forever.com, along with newly branded merchandise and more.
Vocal readers, please enjoy our interview!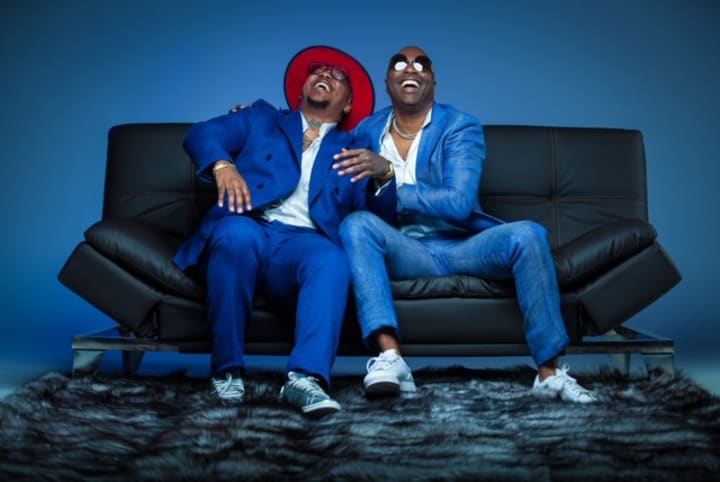 Tammy:
What message do you want to convey to your audience through the 112 Forever: Slim & Mike EP?
Mike:
The message that we want to convey with the EP is that we're still here, we're still giving you great music, and we take what our fans say very seriously.
Slim and I were cool in our legacy. All we had to do at this point was just tour. We were good, but we wanted to make sure the world understood that we value our fanbase. We wanted them to know that this music was for them. We can do music all day long, but this EP that we put together was for our fans.
Tammy:
When you listened to the completed EP for the first time, what was your reaction to it?
Slim:
I was so proud that Mike and I put together an amazing body of work that we both were proud of. At this point in our career, it's about the legacy, with that being said we wanted to make sure that everybody knew that we're going to continue to keep the brand alive. What better way than to put out an amazing body of music.
Tammy:
As Black fathers, why is it important for you both to use your voices, and platform to spread awareness about equality and voting?
Mike:
That's a great question! The reason why we feel it's important and also incumbent upon us is that we have kids. We want to leave a lasting legacy for our future generation and our kid's children.
In my view, the generations that come after should always strive to be better than the generation prior. So let's leave something for these kids as a stepping stone so that they can achieve greatness.
That's the mind frame that Slim and I have. Our whole theme in our career is about legacy, and leaving something for our kids that's long-lasting.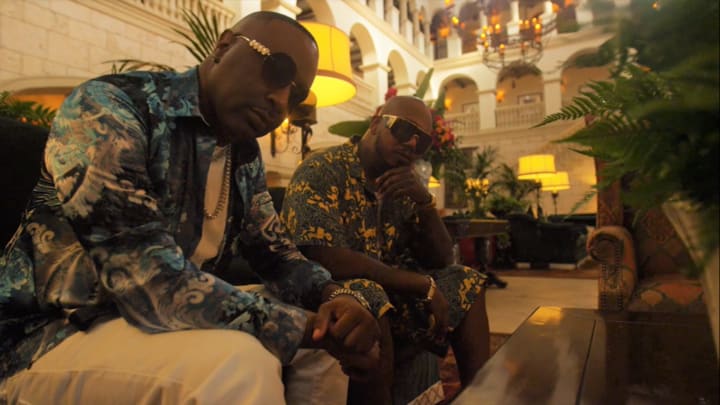 Tammy:
What response did you get from the Verzuz Battle with Jagged Edge?
Slim:
It was an amazing situation for both groups to be able to celebrate our contributions to the music industry. Though I must say it was very rewarding for the result that had come out that 112 was on top. 112 works very hard and putting out the EP around the same time was perfect!
Tammy:
What are some of the most memorable moments in your career so far?
Mike:
For us, I think listening to "Only You" for the first time on the radio would be the most memorable moment. It's nothing like the first time. It was the same vibe from The Five Heartbeats movie scene when they heard their record on that radio for the first time. We were very excited! Hot 97 played it over and over. We were so happy, overwhelmed, and proud. It reflected a combination of all the years of hard work and finally seeing the fruits of our labor. It was a very exciting time!
Slim:
Mike is on point! Also, I'd love to say that performing on stage at the Grammy's with Sting, Puff, and Faith was memorable too. That whole moment right there felt like the top of our game. After performing on stage with all these iconic people to then actually hearing our names being called, and winning a Grammy that night was so amazing!
Tammy:
Additional to the EP what else should 112 fans be on the lookout for?
Mike:
Fans can be on the lookout for the "Spend It All" remix. We're doing the video next week. This is how 112 works, we move really fast. We do a remix, a video, and then put it out. In the 'Spend It All remix" we have Fatman Scoop and 69 Boyz on this record.
We believe in music, we're very eclectic when it comes to music, and we will work with anybody. We have something in store as far as "For Us" as well. We got Big Gipp from Goody Mobb on "For Us". We've just heard the record and it sounds amazing.
So we're moving and pushing the 112 Forever movement, and we feel that we will achieve this goal with this new EP. We want Grammy status on this because if everyone else can get a Grammy nomination with an EP, we beleive 112 can as well.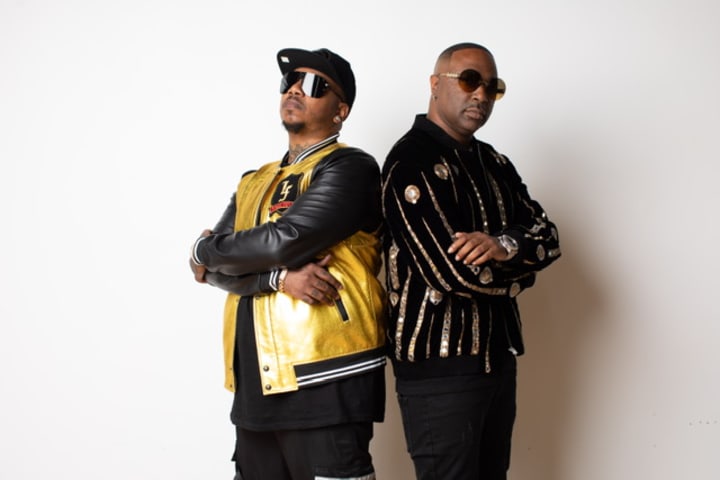 Tammy:
What do you want the 112 legacy to look like?
Slim:
From my perspective, I think that 112 definitely needs to be in the same sentence as the best R&B male group of our generation. When you think of R&B and how we did it our way with 112 we take pride in whatever we've done.
Whether it was best vocalists, best writers, best producers, or whatever it is that we've contributed to the R&B world. When they talk about our era and R&B when groups are considered, 50 years from now you can't forget about 112.
Mike:
I want our legacy to be that we are the best R&B group of all time. Don't get me wrong, the '90s was an amazing era, many refer to that era, and we're proud to be from that era. However, with the amount of work and body of work that we've put in we can be considered as one of the best R&B groups that ever existed.
Tammy:
What advice would you have for anyone who wants to get into the music industry?
Mike:
To the new artists coming in know that it's standard to establish yourself before the record labels even get to you. It's different now than it was in the '90s where the record label would develop you and then put you out. The artists these days are an entity in themselves, and the record labels catch on after the fact.
Be sure to listen to people that you trust and listen to yourself. Have a bend but don't break mentality because there are so many artists who are incredible artists, but you'll never hear from them because instead of negotiating with record labels or others who can open doors for them they refuse to quickly.
The ones who have a bend mentality won't change their foundation of who they are as a person however, they can negotiate and find commonality and then do business. A bend, but don't break mentality will be the best course of action for new artists.
Follow 112 on Instagram to keep up-to-date with their legendary career journey and be sure to stream and download the 112 Forever EP HERE.
interview
About the author
Filmmaker/Actress/Writer/Journalist/Publicist
Award Winning Multimedia Creator
IG @TammyReeseMedia
Reader insights
Be the first to share your insights about this piece.
Add your insights