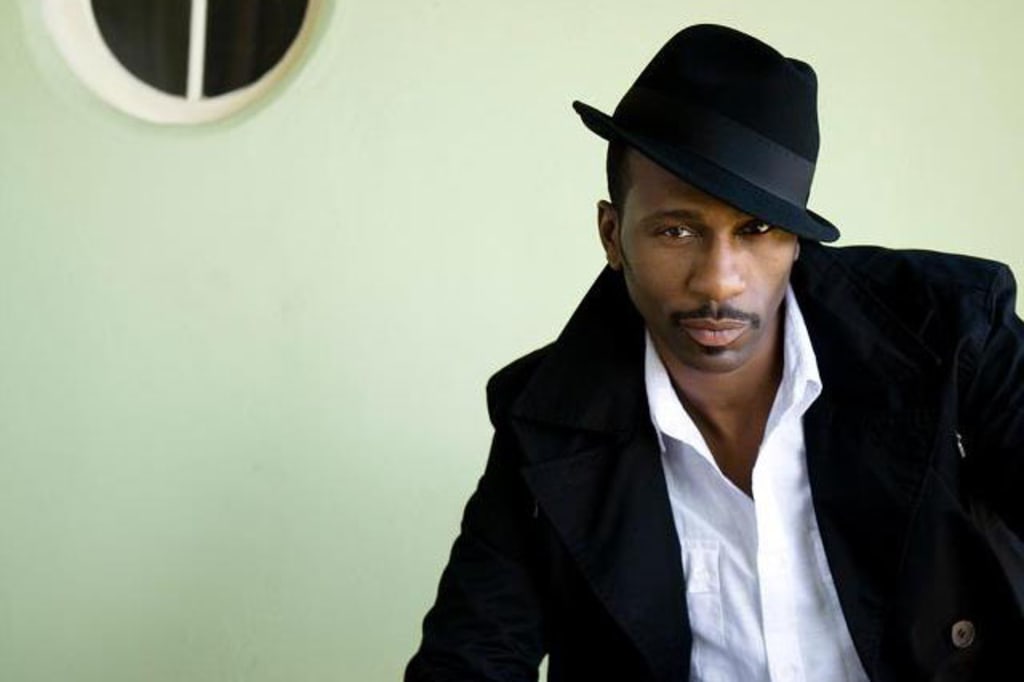 Leon Robinson
Actor, Singer, and Producer Leon Robinson is a Living Legend. As an entertainer, Leon has been apart of some of the most classic and iconic films the entertainment industry has ever witnessed. He transforms into each role with an otherworldly precision that makes us absolutely admire and adore him and his talents. His positive energy, intelligence and empathy for the world we are living in, as well as his deep care for the betterment of our next generation is just as moving as his artistry. Leon has portrayed and perfectly executed the roles of Little Richard (Little Richard) and David Ruffin (The Temptations) which forever marks Leon in cinema history as one of the best Black Actors of all time.
Among other epic roles during Leon's career he is best known for include Derice Bannock in the 1993 film Cool Runnings, J.T. Matthews in the 1991 Robert Townsend film The Five Heartbeats, and also appearing as Lela Rochon's married lover Russell in 1995's Waiting to Exhale directed by Forest Whitaker and starring Whitney Houston. We can not forget him playing the popular Jefferson Keane on HBO's first series, Oz.
Leon is lead vocalist and songwriter of the band, Leon and the Peoples . The band has developed their signature blend of Soul & Reggae while performing nationwide and building a loyal fan base for the last 10 years. Leon passionately leads the band with his smooth, sultry vocals and heart felt lyrics, while The Peoples features top-notch musical talent from across the globe. The unique creation results in high energy live performances and a commitment to bringing their Reggae-Soul music to a world wide audience. Their already popular "Love Is A Beautiful Thing" song ( #3 Billboard Hot Singles Sales Chart ) was the first single and title track from their latest album on the Spectra Music Label following it up with the next single, "beautiful" (#12 Billboard Hot Singles Chart). The Love Is A Beautiful Thing album has received 4 star reviews from several publications including Music News, Hype Magazine & Huffington Post.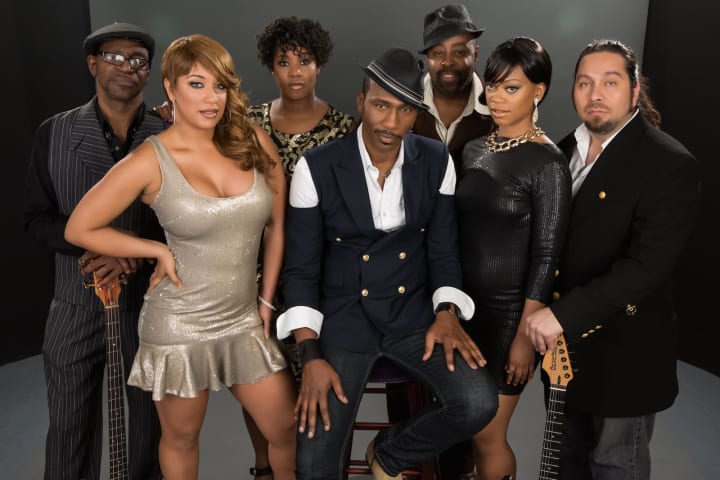 Leon and The Peoples received an International Reggae & World Music Award nomination for the first album "The Road Less Traveled" as well as "WINNER" of Best International Artists at Joe Higgs Reggae Awards. Leon & The Peoples have performed on BET"s highest rated show 106 & Park, Head-lined 2015 & 2016 AIDS WALK NY Concerts in Central Park, International Festival of Life (Chicago). New Orleans Music Fest, Aspen Jazz Fest, Catalpa NYC Music Festival, the world famous Apollo Theater, The Peoples Festival (DE), Reggae On The River (CA) and many more. Completed a 36 city "sold out" tour w/ Reggae great Beres Hammond. Leon & Peoples song "Life Is A Funny Game" was the closing credits song in 20th Century Fox movie "Cover" They have two songs on the 2015 Lions Gate romantic comedy "I Really Hate My Ex" and one another song in the just released "Where Children Play" movie. Leon & The Peoples recently headlined the 2018 Change Fest for Social Justice in Chicago.
I am so honored to have had the opportunity to interview one of the best Actors and Entertainers in the game today. Leon's career is so impactful, moving, and epic with so much more to come. Anyone who wants to enter the entertainment industry he is such a one to study his body of work.
Vocal readers please enjoy our interview!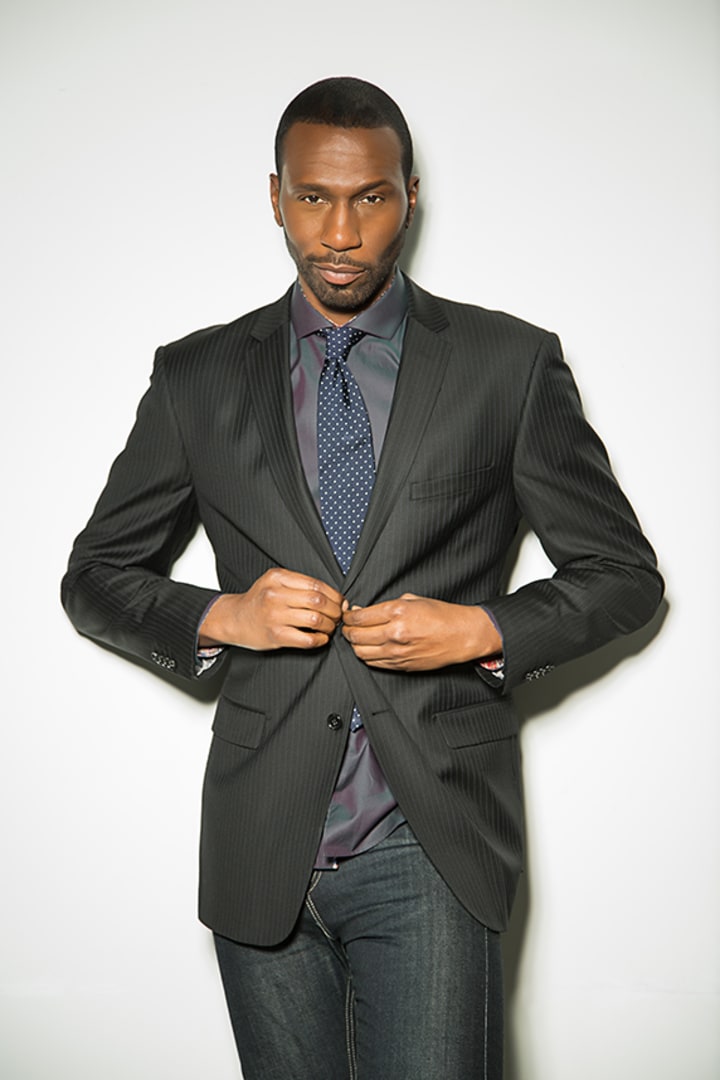 Tammy Reese:
What inspired you to get into the Entertainment Industry?
Leon:
I've always had an inkling to be on stage ever since I was in 7th grade and I've always wanted to go to California. When I did go to California, a university graduate film student chased me down on campus and begged me to be in his movie. I asked him why didn't he get someone from the drama department. He said, "I've been watching you, there's something about you. I just know you're going to be in the movies one day, and I want to be the first one to do it." I was like ok let's try it.
I had the experience that we all have in life. The experience when you sit across from someone that you have just met, or someone you talked to on the phone for the first time. You feel like you've known them much longer than that time you spent with them. That's how I felt on the set. At that time I've never been on a set, and I had never filmed anything before but I felt very comfortable. Right then and there I became a drama major and studied drama. I worked at it, began to audition, and started nailing it !
Tammy Reese:
You've embodied some of the most iconic people in history so very well. So many classic roles you have played. Your fans can name every role you have played and each scene verbatim. For you Leon, what are some of the most memorable moments in your career so far?
Leon:
There are so many moments, I feel really blessed to have not only played some great fictional moments in movies but also real life moments too. One of the first great moments that I recreated that comes to my mind would be after crashing the Jamaican bob sled and getting all four of us to lift our sled across the finish line with everyone at the Olympics cheering for us. That is one of those moments where you imagine how great of a feeling this is and what would it be like in real life. I think of that moment right off the bat, and I think of some of the performances too. Performing on the Ed Sullivan show as David Ruffin of The Temptations and seeing it on that black and white screen with your family watching. For me, when I'm doing it in the moment, it's times like that I can actually respect because I remember actually seeing these things happen, now all of a sudden I'm that person.
Tammy Reese:
How has the pandemic shaped your day to day life ?
Leon:
I think if the pandemic hasn't affected you in some way positive or negative you just weren't in it (gentle laugh) . It's been a huge shift as far as work is concerned. I had three jobs on March 13th which now are halted . Not being able to see or touch loved ones is hard. I've been away from my daughter all this time due to being in different states while in quarantine. It's been tough in that respect, but you just have to take it in stride.
More importantly this year, pandemic aside it's been a plight for all of us, not just pandemic wise. It's also the protests, it's the brothers and sisters being killed, it's the whole world standing up and looking at it and wondering what they are going to do to follow our lead and protest around the world. That's been amazing, but it's been hard to get up every morning always positive. I'm one of the most positive people you can think of. But I can't lie, my mind is on changing this country right now. We have to vote, we have to make a change, we can not continue like this. The course we are on right now is going to be the death of this country .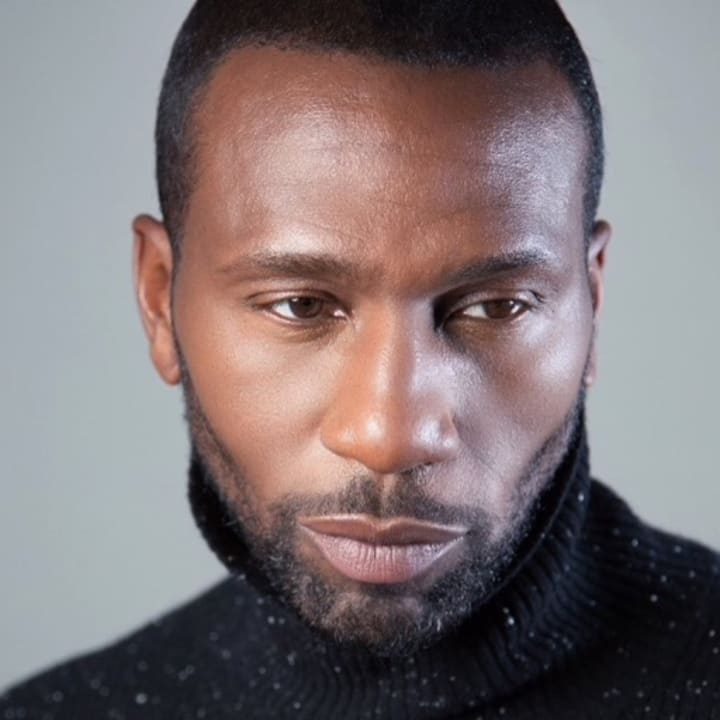 Tammy Reese:
What is your stance on the black lives matter movement ? Not much so the organization, but the idea of the movement.
Leon:
Thank you for clarifying that because it is indeed two separate things. Black lives matter as an idea is fantastic, but for some reason I feel as though it's being pushed and solely on the white population. That doesn't address us outsourcing black lives matter. It's way more of us killing us than police are killing us. We have to value our own lives before we expect someone else to value it. That's a very big problem that we have.
Imagine if your not a person of color but you're looking at people of color at a protest talking about a cause, or talking about black men and women being killed by police. The person not of color hears the black men and women speaking out about feeling that our lives are not valued. From the outside looking in the people who are not of color can easily say "why don't they take care of their own?" "Why are they killing so many of their own?" "How are we supposed to value their lives if they don't value it?"
Tammy Reese:
Thank you for saying that some people really need to hear that .
Leon:
It's the truth, I don't think I'm saying anything controversial. I want us to value us. One of the things I learned as a performer when I'm singing on stage with my band or you can see in the Little Richard movie is that the audience feeds off of what you feel. If you are having a good time, if you're valuing your performance and making it great they appreciate it and give you what you deserve. In life it's the same exact way. We must show the world and each other how much we value ourselves. Then they will have to value us.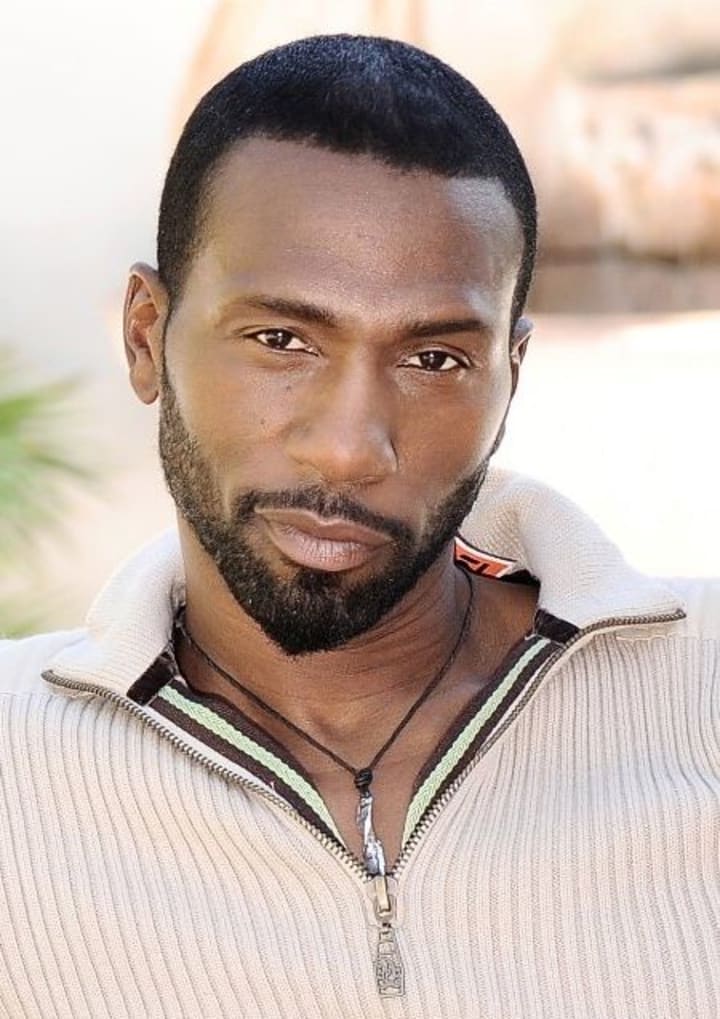 Tammy Reese:
How has the loss of Chadwick Boseman made an impact on you?
Leon:
The loss of Chadwick was more of a shock than any thing else. For so many of us besides his family this came out of the blue to us. We all were like what? So it's hard to put things in perspective when it happens like that because you are still in shock. Then when you do find out a little bit more about how it went down, how he was diagnosed over four years ago, and has been battling this through all his finest moments in cinema is amazing. To be honest with you we're kindred spirits because I would want to do it the same exact way. I have no desire of people seeing me wither away or be less than who I am, I can do that alone. I actual admire and have a great deal of respect for him as a man and how he handled his illness and how he wanted us to see him. Chadwick will be remembered greatly, not just for his roles but who he was as a man.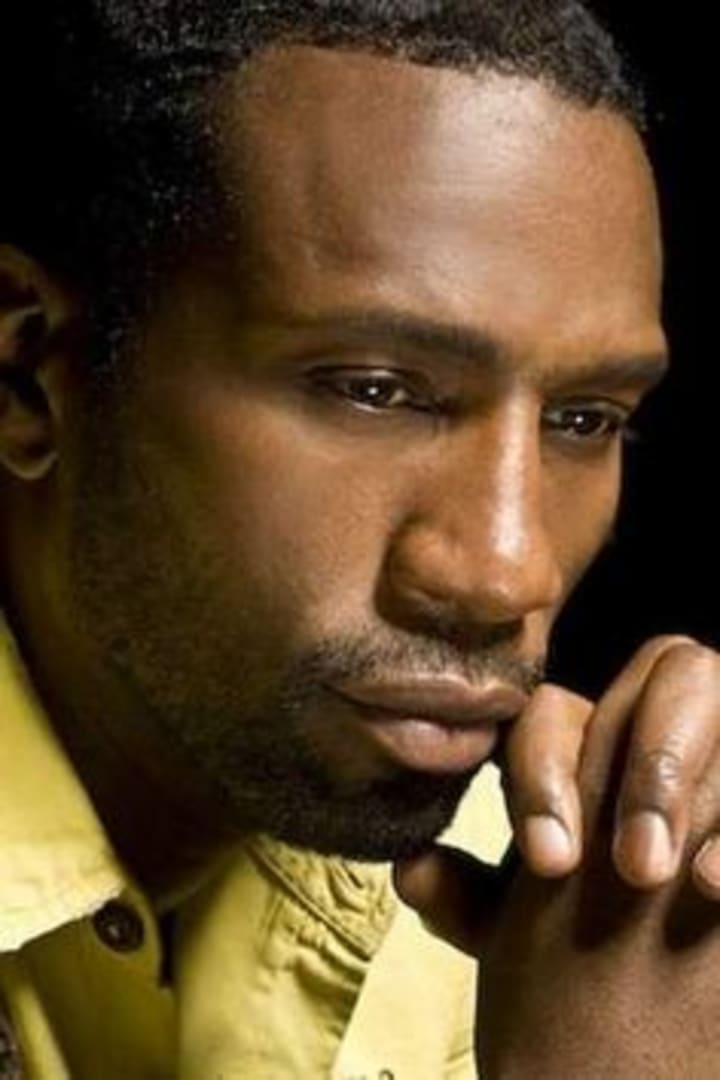 Tammy Reese:
With so much loss and uncertainty in our country right now how do you think our country can heal moving forward ?
Leon:
We have to start with the most basic of things and that is changing this administration. There could be no focus other than that or there will be no change. There will just be more of what's happening right now unless we change the administration and that's a fact. That has to be the only goal. So many people I have asked what happens if there isn't a change and everyday we wake up we have to hear about the Presidents antics. It's crazy, I've been here half of a century and in all my life I don't remember when I would get up and read something negative about the President everyday. What kind of existence is that in our country anyway, who wants to deal with that? We have to restore some respect to the office and to this country. It's never been this way before.
Tammy Reese:
What are some moments that inspired you during the pandemic that made you think everything is going to be ok?
Leon:
I haven't come across a moment where I felt everything is going to be ok, yet. I am naturally a optimistic person, but that moment just hasn't come. I hope it comes November 4th. We have to think about the next generation. My daughter and her generation are the ones who will feel the repercussions of this right now. There is no reason on earth that my daughter who has a diverse range of friends has to almost be thrown back decades with the protesting in the street, the white supremacy, and people yelling things about your race in 2020. Are you serious? That was our aim and goal to get to that? When predominantly of this country is mixed race. How? Why? That can only happen by somebody at the top allowing people to think it's ok to be this way.
Tammy Reese:
This conversation has been so deep and so needed so far, thank you. Let's bring it to a lighter note now .
Leon:
I was going to say.. I was starting to feel like I'm on Larry King .
(fun exchange of laughs)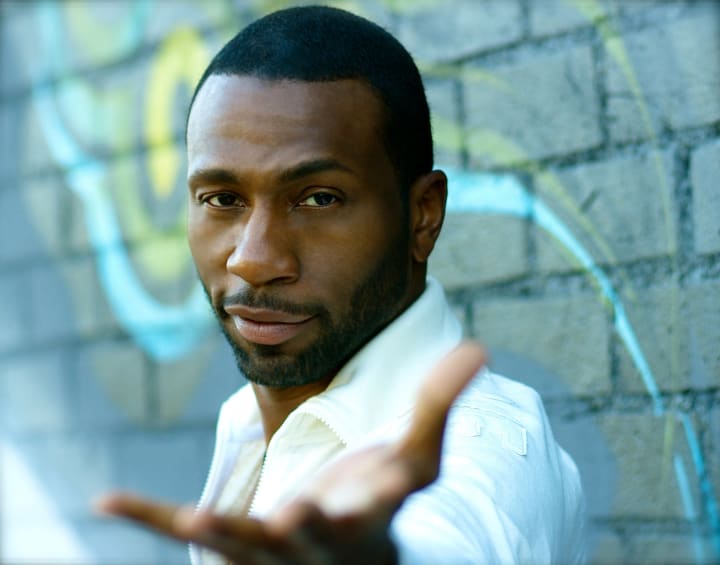 Tammy Reese:
I'm so here for it, I love it, but yes on a lighter note I am so eager to know what are you currently working on?
Leon:
I am working on a few different things. I'm filming for my production company Motion Mob Films which is based in New York City. I just finished shooting a music video for a new song about what's going on today which is called "The World Is Going To Come Around" . The song is on my bands latest album, but we did an updated version of it reflecting the times.
Other projects are in development and hopefully we get back to TV production soon when the unions sign off on all the Covid 19 restrictions. We will then get back to work, get back on set, get back to making art and get back to doing what I do. My band will be filming a concert later on this month in a theater in Hempstead Long Island that will be available by the end of the year.
Tammy Reese:
What do you think is the future of the entertain industry ?
Leon:
In the theater you share arm rests with some people, that's how close you are. The future will be dealing with how safe will people feel sitting that close to others. We don't know when folks will feel comfortable doing that. We don't know when it will be safe indoors watching concerts. As far as the television industry, that's not going anywhere. There are going to be more people home than ever. Businesses have realized people can work remotely . I don't know how it will impact the writing of shows. Will it be written with more outside scenes and with less crowds?
To think it requires a lot of quarantining that's huge! If I have to go to a state that's restricted I would then have to go quarantine there for a couple of weeks. Then when I come back to New York, I would have to quarantine again. That's a month right there just quarantining. Who has time for that?
Tammy Reese:
Nobody!
Leon:
Right!
Tammy Reese:
This is a question I am so honored to ask the great Leon Robinson. Who was David Ruffin, Little Richard, J.T. Matthews and so much more ! What do you want your legacy to be ?
Leon:
It doesn't matter how much you get paid for a role and it doesn't matter how many roles you play. All that matters is that you do memorable work. I just want to do work that is memorable, that people want to watch over and over and talk about 30, 40, and 50 years later. I've been lucky enough to achieve that. I talk about movies that I made 25 years ago such as The Five Heartbeats, Above The Rim, The Temptations, and Waiting to Exhale. Folks still are talking about these films after all of these years just amazes me. People still are watching the films I was in and wanting to do interviews about them. I be like wow, I've done movies last year that haven't gotten this much press (fun laughs). In that respect, I just want to keep doing memorable work .
(Tammy thinking to herself): The Five Heartbeats "Just In Case" scene #memorable, The Five Heartbeats scene where JT and Duck reunite #memorable, The Temptations Get Ready/ I'm Losing You scene #memorable, The Temptations scene when David Ruffin gets fired #memorable. Shall I continue? It's safe to say Leon will continue doing memorable work. All of his amazing work will forever be locked in our spirit because his work has brought the world so much joy. Thank you Leon!
Tammy Reese:
What is some advice you would have for anyone who wants to enter the entertainment industry ?
Leon:
Do it for the right reasons. Don't do it for the fame, and don't do it because you think it's cool. The part where you see people at the premiere, taking pictures on the red carpet, or being in magazines, that is the only fun part of the business. It's a lot of hard work and more than hard work it's a lot of rejection. Unless you are a person who can deal with a lot of rejection this is not the business for you .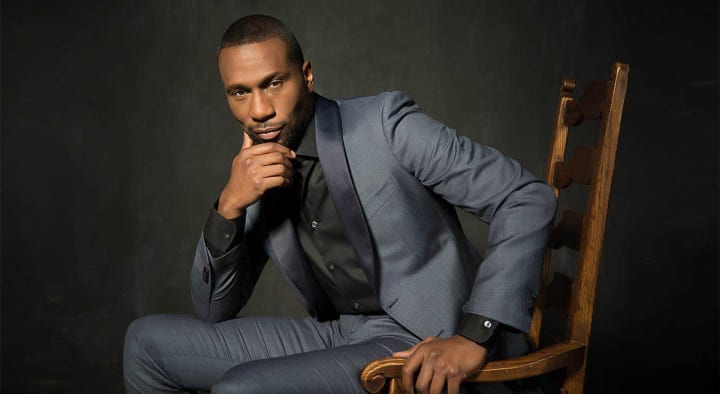 Vocal readers now that you are so inspired as I am please be sure to share this article with others and also make sure you check out Leon and The Peoples new single "Love Is A Beautiful Thing" on ITUNES now.
More information about what Leon is working on available at justleon.com.
Continue to follow Leon's career journey by following him on Instagram.
Tammy Reese
Tammy Reese Media
Vocal Media Journalist
NYWIFT
interview
About the author
Filmmaker/Actress/Writer/Journalist/Publicist
Award Winning Multimedia Creator
IG @TammyReeseMedia
Reader insights
Be the first to share your insights about this piece.
Add your insights