Book Club Challenge Winners
An inside look into the Vocal Curation Team's favorite stories from the Book Club Challenge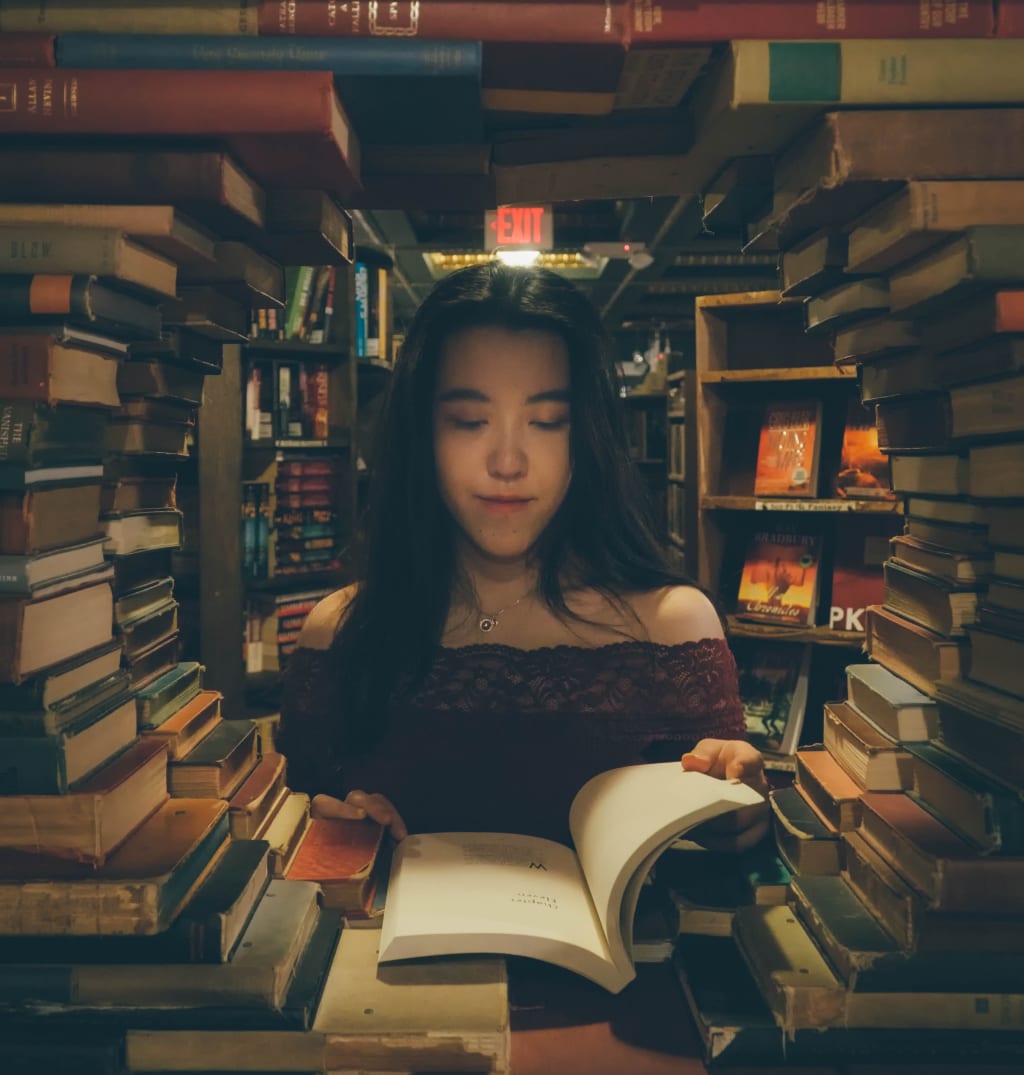 This Challenge was particularly enjoyable for us as judges. It allowed us to sit around and discuss our own books that we cherish, the ones that changed us. Was it because they were perfectly written? Or because it was the book we needed at that point in our lives? And what does perfectly written even mean? For whom is it perfect? And, being big readers, as so many of our Creators are, we know that the more you read, the more deeply you are affected by all sorts of books, and suddenly you are thrown this way and that, moved like a leaf on a stream by all the incredible books you read, and it's hard to pick just one book.
Which is why we loved the wording of this Challenge. It gave you and us a perfect place to launch our thoughts from. Write about a book that changed you. Not your favorite book, not the perfect book, not the one you come back to over and over. Rather, the book that changed you. The words that etched into your soul and made you the person you are today, the book that saw you for who you were, allowed you to see yourself clearly.
This was one of the most emotional batches of Challenge submissions we have ever read. We were surprised and touched and brought to new heights as we sorted through the submissions. This wasn't an easy one to judge but we would do it again any day.
Here are the winners of the Book Club Challenge. You can check out the full list of winners HERE.
$500 Grand Prize Winner
We loved two things about Hardy's story. The first is how the tone of his writing matched that of the book he was discussing. It was rough and true and in your face. Unapologetic. The very act of writing this post seemed to us like a confirmation of his love for Bukowski. The second thing we loved was how he wove in so much of his life and that of his native Ireland into the story. We felt the weight of Irish writers at his back as he wrote that he didn't even connect with many of the classics. It was a bold feat, a high wire act of writing, and a confirmation that Ireland puts out some of the best writers on the planet. We highly recommend giving this story a read. It will teach you how to write without any space between you and the page. Just your thoughts, well proportioned, well said, all gas, on the page. Congratulations, Dean F. Hardy!
$250 Second Place Winner
Celia in Underland for Beloved-Toni Morrison
We are big (big) Toni Morrison fans here at Vocal (and you should be, too!). But that's not the only reason why we've awarded second place to this short, lovely story. It's because it contained lines such as ...I was pinned like a moth behind glass, absorbing an existence I could not understand., and Sethe did what she had to do in a landslide of cruelty.
You know how we feel about brevity at Vocal. We believe it to be one of the highest forms of the art of writing. And to give such a sensational, personal account of one of the greatest books of the twentieth century, all in just over 300 words, well. That is more than enough for us. This was a beautifully deep rendering of how a book changed a person forever. And, it was really well written. Congratulations, Celia in Underland!
-----------
Check out more of our Challenges below:
About the Creator
Collaborative, conscious, and committed to content. We're rounding up the best that the Vocal network has to offer.