Willard Asylum's History
Dubbed on of the creepiest places on Earth, does it deserve the title?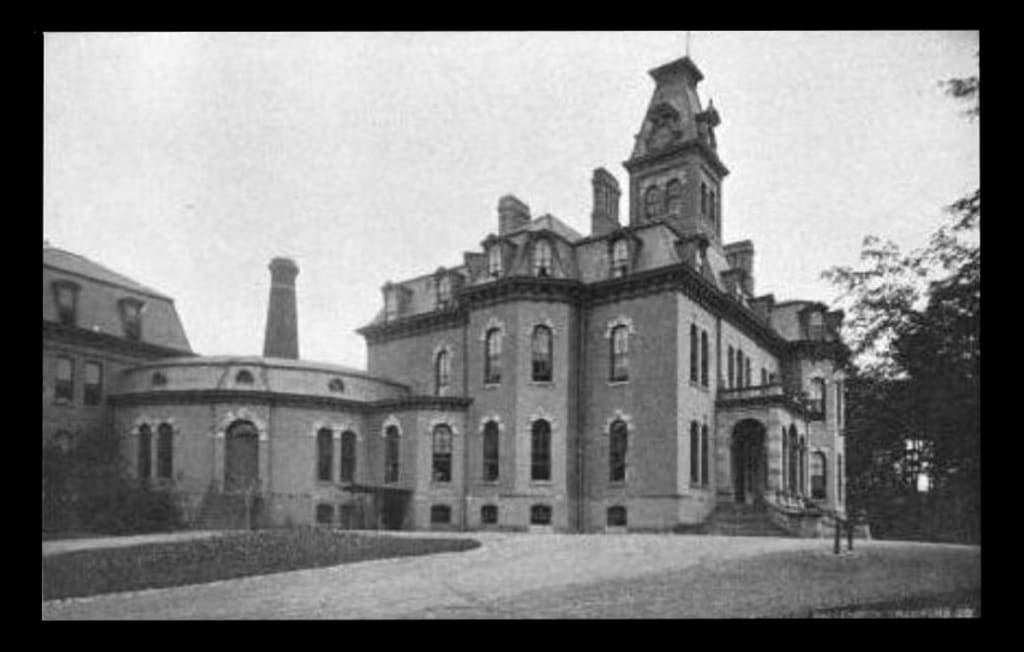 The Willard Asylum resides in New York, it's Victorian buildings are falling to pieces, but the contents that remain inside of the hospital tell stories of the patients that once resided in behind the walls.
This facility wasn't the first asylum built in New York during this time, many of those considered to be insane were kept in poorhouses where they were often chained up and left unclothed. Mentally ill people in New York were not receiving organized medical treatments until the opening of the State Lunatic Asylum in 1843, before this, the insane were suffering from extreme cases of cruelty, punishment, neglect, and starvation at the hands of poorhouses and jails, and in some cases, they were suffering from the same abuse by the hands of their family members who didn't understand their conditions.
In 1836 the State Lunatic Asylum was created by State Law, and in 1843, the Utica facility opened its doors; this was the same year that Dorothea Dix, a famous advocate for humane treatment of the mentally ill, took a tour of the facility with a relief plan. The following year, she made a plea to the state legislature, but they failed to act on her report.
In April of 1864, the New York State Legislature authorized D. Willard of Albany, who at the time was the Secretary of the State Medical Society, to investigate the conditions of the insane and to make a report, he finished his report in January of 1865. His report estimated that there were 1345 insane persons residing in county poorhouses at the time. It was cheaper for the counties to keep the insane in their own poorhouses other than pay to house them at the Utica State Asylum. And on April 8th, 1865, the state legislature established a new state asylum for the chronic insane and to provide better care for the insane. This new facility's patients would come from all over New York. The goal was to empty poorhouses of the mentally ill and send them to the new Willard Asylum; named after Doctor Willard who had passed away six days prior.
The new facility would be built on the grounds and buildings of the New York State Agricultural College which ceased operations and was now owned by the state.
The main goal of this facility was to offer individualized care for the insane by segregating them into classes, curable and incurable, versus treating them all the same and congregating them into one building. Willard Asylum was offering care for the mentally ill with a safe, orderly, clean, and a controlled environment, this provided stability. Patients had the chance to work to experience self-discipline, they could also keep their mind and body fit, and be provided a balanced diet. Physicians provided mechanical restraints and medical treatment. Doctor Chapin was declared the first superintendent of Willard.
On October 13th, 1869, a steamboat arrived at Ovid Landing, on board was a woman, named Mary Rote, who was described as feeble and demented. She had been confined for over ten years and was often left in unclothed and chained up. She was found in her cell crouched in the corner, she was partially covered with blankets, but she was without any other clothing or a bed. After being admitted to Willard, her appearance and hygiene habits improved greatly. Mary Rote passed away on January 9th, 1876 due to tuberculosis.
Mary Rote wasn't the only patient who was admitted to Willard that day, three men were also brought to the facility, one of them was described to be hard-working and diligent at times. Each of the men, when they were excitable, were confined for long periods of times in cells. One of them, right after being removed from the State Asylum and put into a county house, was put into a cell with his hands and legs confined in chains, he would receive his food through a hole in the door. And another patient that was brought to the asylum was an inmate of the county house, the spent 22 years there, he spent the majority of his time in a five by six foot room without a window, due to the long disuse and debility he lost the control of his limbs.
The names of these particular patients were not stated in reports by Willard Asylum made to the state, but they do appear in the 1870 census records, their names were Alonzo Hopkins, Abram Lewis and John S. Page.
There are reports of other patients who were admitted to Willard during the early months of operation, one being a female patient that was described to be suffering from "procidentia of the uterus," upon admittance. She was in a state of "maniacal excitement," and was filthy in her habits. She was subjected to a state of nudity and hadn't had the chance to receive care from a female attendant.
A male patient who was also admitted was described to have been secured to a post with a chain in a house that was adjacent to the county's poorhouse. And several others were said to have been confined in chains and in separate rooms for months or years.
For years most of Willard's admissions arrived by boat, and upon a patients arrival, their chains were removed, they were then admitted, bathed, examined, dressed, and fed. They were greeted with kindness, gentleness, and understanding, for perhaps the first time in years. It was a relief from the indifference, neglect, and abuse they were suffering from prior.
The form of treatment for these patients during the early years was referred to as "moral treatment." They were treated with kindness, they were provided food and clothes, had opportunities to exercise, and overall they were protected from the outside world. However, there were reports that the facility had inadequate heating in some of the wards during winter storms.
If patients were physically and mentally able to, they were encouraged to work, and in 1883 there were 801 patients who were willing to work, 261 patients were able to, but refused to work, this was due to delusions, but often because of laziness or stubbornness. There were 714 patients who were unable to work due to physical or mental illness. The work included working on the asylum's farm land, maintaining the grounds, doing laundry, working in the kitchen or bakery, working in various shops, sewing, and ward work.
There was also entertainment provided for patients, ranging from daily walks, a bowling alley, a movie theater, and a gymnasium.
In the end, the facility was still a hospital for the mentally ill, and treatments of the time weren't exactly humane. They ranged from electro-shocks therapy to ice cold baths. Many forms of treatments were tried and discarded throughout the operation of Willard, all in hopes that some would be the answer to mental illness. In the 1890's thyroid extraction was tested out, but had no success. Mental diseases due to syphilis were often treated with arsenicals, but didn't see much success. It wasn't until penicillin saw widespread use that the illness was largely controlled.
In 1995, Willard discharged its final patient and shut its doors for good. Some of the buildings are used for training facilities and dorms for the Department of Correctional Facilities, who maintain the grounds, but many of the buildings have been unused and unkept for so long they are unusable. The morgue is however still largely intact, sporting autopsy tables near the drawers that bodies were stored in, the crematorium is also standing as well. Those who passed away and were not cremated, ended up in the cemetery, where they were marked by plated numbers and not their names. It was seen as shameful for a family name to appear in a cemetery of a mental hospital, so with respects for the families, no grave was marked with a patients surname.
A cleaning person came across hundreds of suitcases left in the attic of Willard, these suitcases were brought to the facility by patients. They contained items that paint a picture of their owners who were once living behind the walls of Willard.