Thank You, Jodie Whittaker, for being the Doctor, Who Healed my Mental Health
It's okay to be sad...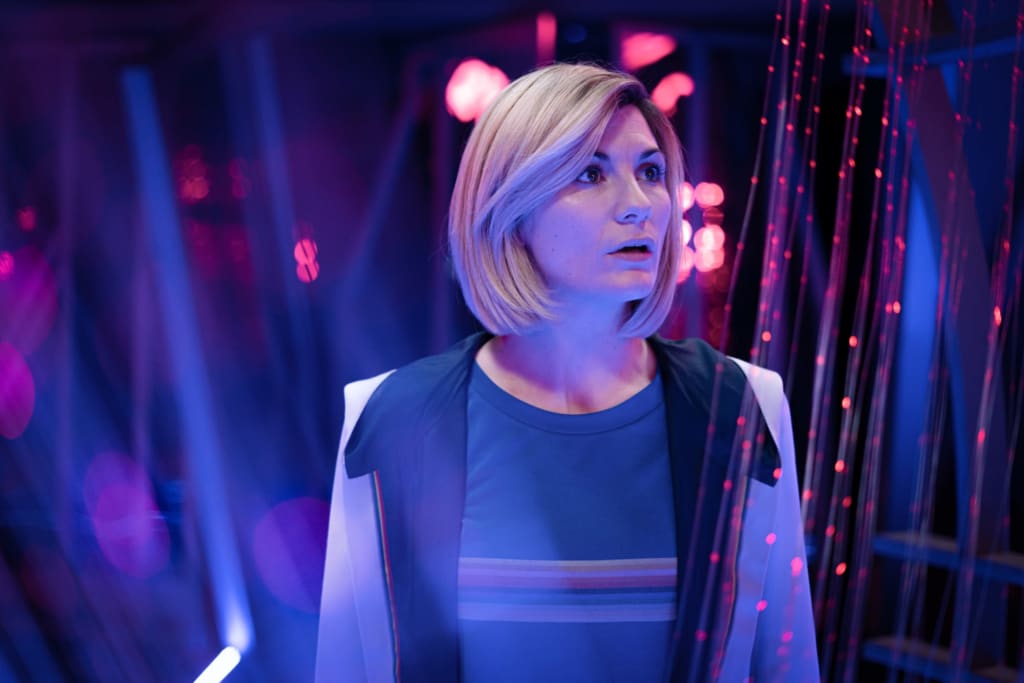 I don't like endings, the Doctor doesn't like endings, no one likes endings; the time has come around once again where the Doctor's face changes. Regeneration, it's like a lottery. You don't know what you'll end up with. It has been announced that Jodie Whittaker – the Thirteenth Doctor – will be stepping down from the top role in autumn 2022, followed by showrunner, Chris Chibnall.
Whittaker as the first female Doctor has inspired many people, and she's been a role model to thousands. The Thirteenth Doctor has brought life to the TARDIS, she's brought joy, adventure, happiness; it's a big loss for the show, but the moment has been prepared for.
Over Whittaker's tenure as the Doctor, the current era has helped me massively in terms of improving my mental health from when I was at rock bottom in 2018. Here's why…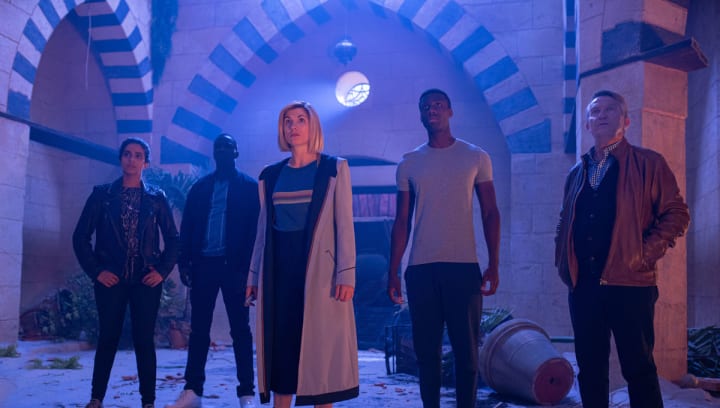 In 2018, I lost someone I absolutely treasured - my grandad. Following his death, my mental health deteriorated more and more each day until I reached breaking point. During this time, Whittaker's first episodes started airing on BBC One. Sure, this helped me settle down during a time that I needed to, but inside, I still felt like I was falling apart. On 11th November 2018, the episode "Demons of the Punjab" aired and during the episode, I started the "job" of taking my own life. As you can imagine, it wasn't easy, but at the time, it felt right. Never did I think I'd ever be in those shoes. It's terrifying.
Here I am today, and thanks to Jodie Whittaker's era as the Doctor, I have improved massively. In 2020, the episode "Can You Hear Me?" broadcasts and tackled the important subject of mental health. It isn't spoken about enough and using a young-adults TV show to address the subject is so crucial to helping young people understand that sometimes feeling sad is okay. Every day isn't going to be perfect. Bad days are okay, they're learning curves.
Across the years of Whittaker as the Doctor, I've been able to look back on her era as "the era that helped heal my mental health". Whittaker as the Doctor has taught me that being sad is perfectly normal. Forcing yourself to be happy can make you feel worse and showing you're sad will be a big relief for you and to be able to vent your problems. She's also taught me that it's perfectly normal to be socially awkward. Sometimes you just don't know what to do or say in situations that you wouldn't usually find yourself in. Everyone is different, we all have that spark of uniqueness about us. Don't be alone, it's okay to be sad. Help is out there.
The news about Jodie Whittaker is truly heartbreaking, but at least we've got an action-packed series and bonus episodes to come. Comedian John Bishop joins Whittaker and Mandip Gill as companions for the new series. The six-part series will air later this year and a series of three specials will air in 2022, leading up to the regeneration in the autumn of next year. The show bosses have teased that familiar enemies will be appearing in the new series, with Sontarans and Weeping Angels being spotted out on location for the show.
Whittaker and Chibnall's replacements are yet to be confirmed, however, the BBC has confirmed that an announcement on the "new generation" of the hit BBC show will be revealed soon. For now, us fans can sit back, watch the teaser trailer on repeat until further news on the upcoming series is released.
Doctor Who returns in the autumn on BBC One.
pop culture
About the author
MA Media and Communication graduate from the University of Portsmouth - Massive Doctor Who Fan.
Reader insights
Be the first to share your insights about this piece.
Add your insights