How Innocence Gets Broken
Chapter 1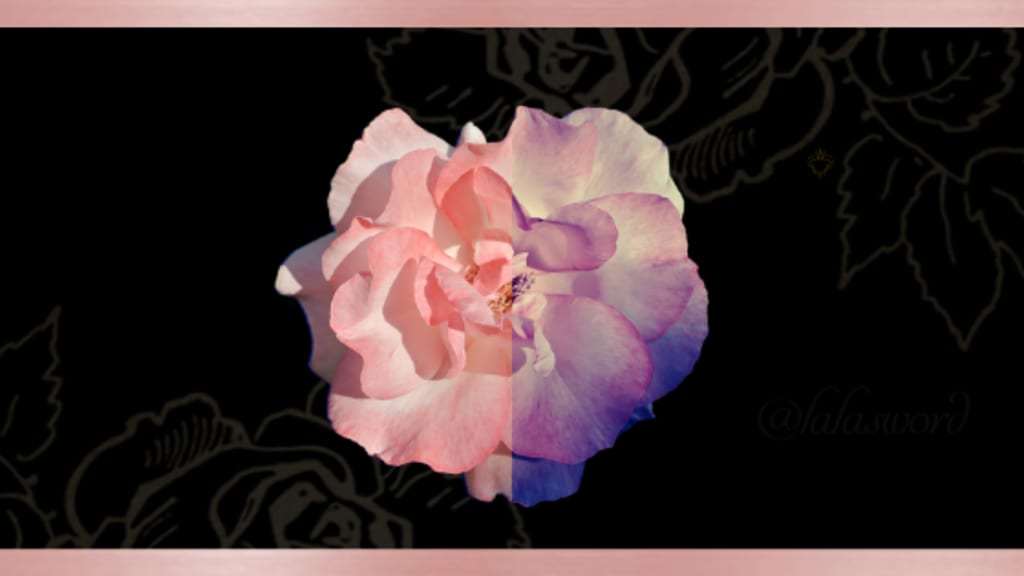 The beauty of a flower can only last as long as it is well cared for.
We all have a story, some with more pain or joy than others. I'd like to think that all of the lows that I had at the beginning of my life is the reason for all of the highs that I have now. The sad truth is life is a series of storms and beautiful days, and while the problems I have now are nothing in comparison to the problems in my past they still hurt all the same. My earliest memories are from the age of two, yes two, vivid memories that I can see clearly in my 26-year-old mind. The happiness I felt, the love that surrounded me from my parents, my families joy and playfulness. Who could ever foresee the storms that were about enter my life, but not just mine, my parents' also. You see my story is not just the struggles I have had to overcome but also my parent's struggles because in their messes and victories were the guides of my life.
Here comes the first wave.
My mother came to the U.S. all alone at the age of 15. Her mother wanted her to live here with her older sister and have great opportunities. I don't want to say all the things that happened to her coming here at such a young age with no protection or guide because it's not for me to say. However, what I have learned most about my mom, and something that I have always loved and admired is that she is the strongest and most brave person I could ever have the pleasure to have learned from. The view I had on my mother growing up and the view I have of her now is completely different. Of course, that is how it goes because as parent's there are things that we shield our children from, about the world and about us, I know that now being a parent myself.
That being said, I was two when my parents split up. I did have an amazing relationship with my dad and my mother was the one who provided for me. They had a love story that began so amazingly and crashed so tragically. In the end, I know they loved each other and they both had their faults in how the relationship ended. The saddest thing is that it ended traumatically with the death of my unborn baby brother. It affected their lives so much and so differently, my mom dug herself into always working from nine to nine as a cosmetologist, and my father into making horrible mistakes after another.
In the beginning, I was okay. I lived with my mother and spent the weekends with my father and his girlfriend. Sure there was drama between them, of course, but they did their absolute best to keep me happy. In an instant because of one mistake my life changed. I was six when my dad went to jail for the first time. My life came to a halt and things began to spiral so horribly.
The Start of Being a Victim
I was starting to become a static, a hispanic girl growing up in a poor neighborhood with a father in jail and a single working mother. My mother working all the time meant she had to find someone to take care of me. I was taken care of by this women who had a daughter that was older than me. The lady was pretty nice, but she let her daughter mistreat and bully me every day. I remember getting my first busted lip from this girl. She got mad that I was winning a video game on Nintendo and kneed me in the face. The punches, the scratches, the kickings, those were all things I handled and I did get more valiant. What I was not prepared for and what my mind could not and still can't make sense of is when she began doing sexual things to me. At the moment I didn't know what was going on only that it felt so wrong, I began to beg my mom not to take me back there. My mother sensed it was something more than me just missing her or me being spoiled. So from one day to the next my mom stopped taking me there. She always assumed that the girl was physically hurting me but till this day she never knew about the other things that had happened to me. And so began the series of people my mom hired to watch over me but one after the other proved to be negligent or abusive. My mother worked tirelessly to be able to afford putting me in daycare where I was finally taken care of so well. Who could have ever wondered that the most evil, most sinister monster was about to enter my life.