Girl behind the wheel:
We are now in this pause together.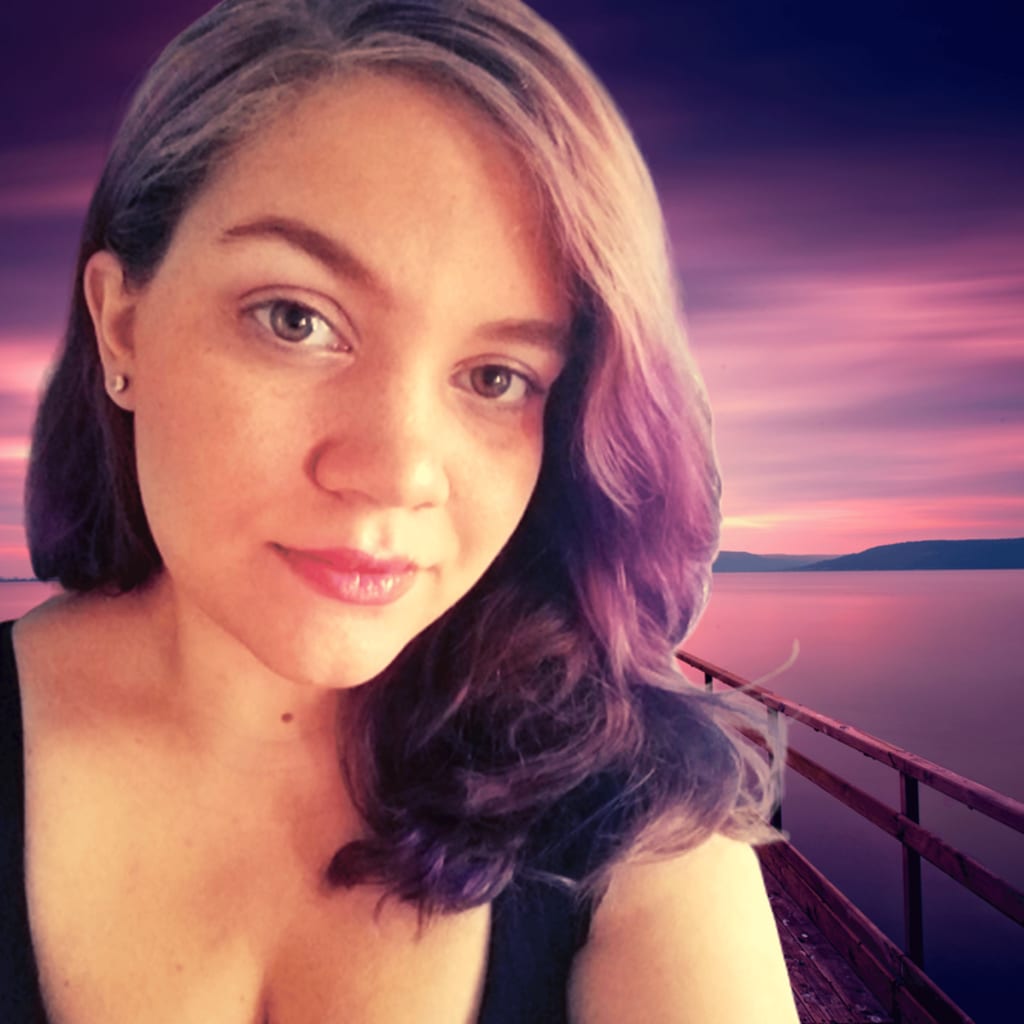 jadedsavior . com
I finally figured out the hidden identity of the "Girl behind the wheel", the one who has steared me around like a teenager taking their driving test and has been nothing short of a nervous f*cking wreck around the deep twists and turns of life.
She has no idea if she will pass the test and all she can hear is the sound of her own heart beat as her eyes glare forward, fists gripping tight on the wheel.
Thump, thump, thump Thu-thump, pause.
Thump, thump, thump Thu-thump, bigger pause.
And then she gasps for air.
Breathes shorten as she imagines the inaudible teacher flailing their arms around, screaming with the most hideous facial expressions.
She turns sharply, neck cracking, to see that no one is actually there in the passenger seat. No teacher. No guide.
Just an empty seat.
☆☆☆☆☆☆☆☆☆☆▪︎▪︎▪︎
When I look back on the eyes of a 16 year old me, I see darkness. Emptiness.
That is the look of a worn out girl being placed in her early years next to an empty passenger seat.
She was so done. Drained. She had just decided to go on autopilot.
Humanity switch, off.
From that point on, she just floated around for a while. Numbed finally after years of abuse from the people closest to her.
But they are not what broke her.
In fact, she broke her own heart when she made a decision that was not for her and entirely to please those other people.
She gave her own heart out to the abusive people who broke it daily.
And she felt so angry that she already knew it would not serve her well. That no one would ever really serve to do good by her.
▪︎▪︎▪︎▪︎▪︎▪︎▪︎▪︎▪︎▪︎
That of course was not true.
This girl soon after left everything she ever knew before, trading in her old life for motherhood.
And though it was so painful to be made to choose between a baby and her entire life as she knew it, it was the choice she knew she had to make.
The one she should have made sooner.
This girl went on to get an education, make a name for herself and transform into a woman through motherhood and leadership training.
It lit a spark, the way she felt validation and growth while showing up as her best self in these pathways.
To feel loved and in control.
12 year went by and she gained all sorts of abilities and strengths.
But that grip never loosened.
The fear of crashing.
The unsettling anxiety of turning a right cheek.
Not wanting to know if she was still alone with no REAL direction.
Maybe it was all just luck.
Those good things that happened with time.
The small self confidence and bravery to get back in the seat every day made the past seem more and more transparent.
And yet, like an ocd tick, she tugged on that seat belt 6 times every single time she boarded the drivers seat.
Because danger ALWAYS felt just a bumper away.
▪︎▪︎▪︎▪︎▪︎▪︎▪︎▪︎▪︎▪︎
I have realized who steers the wheel through putting on mascara.
The one time I allow myself to meet a gaze with her.
Scanning through the many waves of moods, I could place just one look very specifically.
A deep, dark pupil gaping wide into an endless vast of blackness.
So familiar, only one age could capture it.
And so she has been found. Eyes glaring forward and the PAUSE.
Not the thumps. The PAUSE.
She is with me still because she has been driving all alone all this time just to reach me.
And now that we have met, finally seeing eye to eye, I have love for her.
So much love.
We are now in this pause together.
I have not chosen the passenger seat like she hoped.
Instead I have tapped her out and let her crawl exhaustively into the back seat so she can finally feel safe and let someone else take the wheel.
J.S. Jaded Savior
disorder
About the author
Mental Health Blogger, Content Creator, and Creative Writer. I write about trauma, mental health, and identity. I love to connect with and support other Trauma survivors + Neurodivergent Creators! (@jeangrey_rising on Tiktok and Medium )