Chaos
is to be alone with yourself.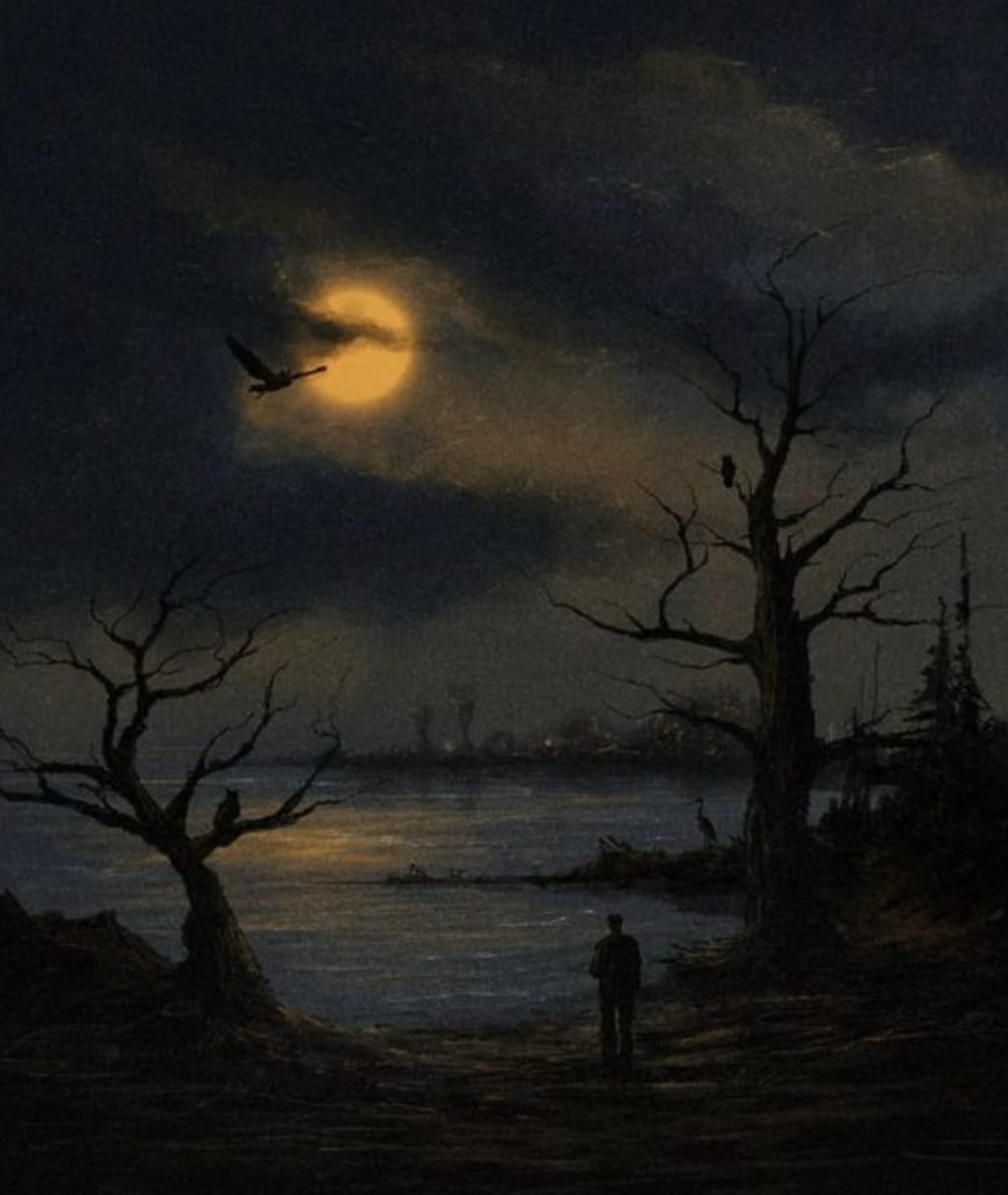 "If you're lonely when you're alone, you're in bad company." ― Jean-Paul Sartre
I'll tattoo my sleeve with toxicity,

and suffocate on what's meant to be.
To tomorrow,
As hard as we try to escape tomorrow, it comes like a slap in the face.
It threatens us as we go about the day, and reminds us that there is no escape. What greater fear is there, but tomorrow?
I've tried to run from it all my life, and how ironic is that? Everday, I'm hoping tomorrow never comes. Everyday, I feel the death sentence of tomorrow creep up on me and everyday, tomorrow eventually comes around. As simple as it is, it's exhausting.
Everyone around me has it down. They live for tomorrow, while I live to escape it. I'm hoping I'm not alone in this: the desperate need to escape life and find a sustainable living somewhere else, somehow else. You could chalk it down to a stubborn unwillingness to grow and mature. You'd probably be right about that. My therapist would probably agree. I'm not good at opening up and processing this stuff. It's a burden on my shoulders, and I already have enough of that as it is. How is that so?
That's the thing with hating yourself.
You never let yourself process the painful events in your life because you never feel like you deserve to heal. Deep down, you know you deserve to drown in the pain. Let it haunt you, why not? It's not like you're exempt of the blame for it. You're equally at fault for everything. At the very least, that's the feeling that gnaws through my brain, day-in and day-out.
I wish it would end there, but no.
I let the worst unfold for me. I let it persist and I fail to stop or fight against the most painful moments of my life. Why?
Deep down, I know I deserve to relive the pain, over and over again. And I hate myself even more for believing that. I'll be honest, there is no control in the way I view myself. I could recieve the praise of millions, but it wouldn't change things in the slightest. I don't believe in goodness, not in that sense. And I can vividly feel the discrepency between the way I'm percieved and the way I view myself. The discrepency only grows with time, and I sink into an ever-growing void as a result.
Disconnect
It's that disconnect between the way others perceive me and the way I see myself that just kicks me in the butt sometimes.
I'm not a happy person. At my core, I'm helplessly alone and prone to pushing everyone away. I don't spend a lot of time taking care of myself, but I do take pleasure in taking care of anyone else. It's because of that disconnect. I don't see myself the way you see me —if you do see me, that is.
To put it simply, painted in the mirror —everytime I have the courage to look at it— is a disappointment and a burden.
Every fault, flaw and failure stares back at me with a kind of fierceness I struggle to fight against, though I know I should. Everyday, it's a game with myself and everyday, I lose. Everyday, I'm closer to losing things for good. There's me, but then there's me.
There's what you see, and then there's me.
That's the person I live with, manage, tame with all the life that's left in me. That's the burden, the one thing I will always fail to truly care for. It's me. So, understand that my greatest fear is burdening the rest of you with it as well.
So then, there's you.
My greatest fear is redirecting that self-inflicted pain onto you, and it should be your greatest fear, too.
I won't accept praise, power or respect, if you even have it in you to offer that. I'll endlessly refuse to put you or anyone in a real position to love me. That doesn't mean nobody has. Those who have, well, you're all left just as broken as me. That's what people sign up for when they get too close to me.
I don't know who you can better trust about this:
I am the closest person to me, and I'm stuck living with me. You're hearing this from the horse's mouth: I'm an issue, I'm a poison, I'm the problem.
I've said it before, I'll say it again: You're better off without me. I am better off without me. It's not to exaggerate or emphasize some suicidal ideation. I've inflicted pain. Either on myself or others, the damage has been done. At the very least, let me do you all a favour and let me push you far away enough from me to save you. God knows, I wish I could do the same with myself everyday.
My pain-drenched insecurities serve as the basis for everything I do. As my foundation, I'm just hoping I find something better than the pain. Like the completely and utterly unbearable pain.
The end
It's evil, the way I'm so in tune with this torture, yet lack the power to control it.
It's despicable, the way I beat around the bush anytime I address this with myself. Aside from writing, I'm pretty much a saturated carcass of avoidance. Whoever's reading this should know that I'm naturally and uncontrollably prone to putting you above me.
I hope you find some resemblance of pleasure in my writing. And if you don't, keep looking for that pleasure. Regardless, if you're reading this, you've reassured me that I'm doing something right.
So yes, there's someone out here caring about you. I'd jump at the chance to care for you, and everytime, I find a little too much pleasure in it. Enough to live for tomorrow.
Thank you for giving me tomorrow.
...
Love you guys,
Reader insights
Be the first to share your insights about this piece.
Add your insights