5 Must Read Mental Illness Novels
The Dark Reaches of the Mind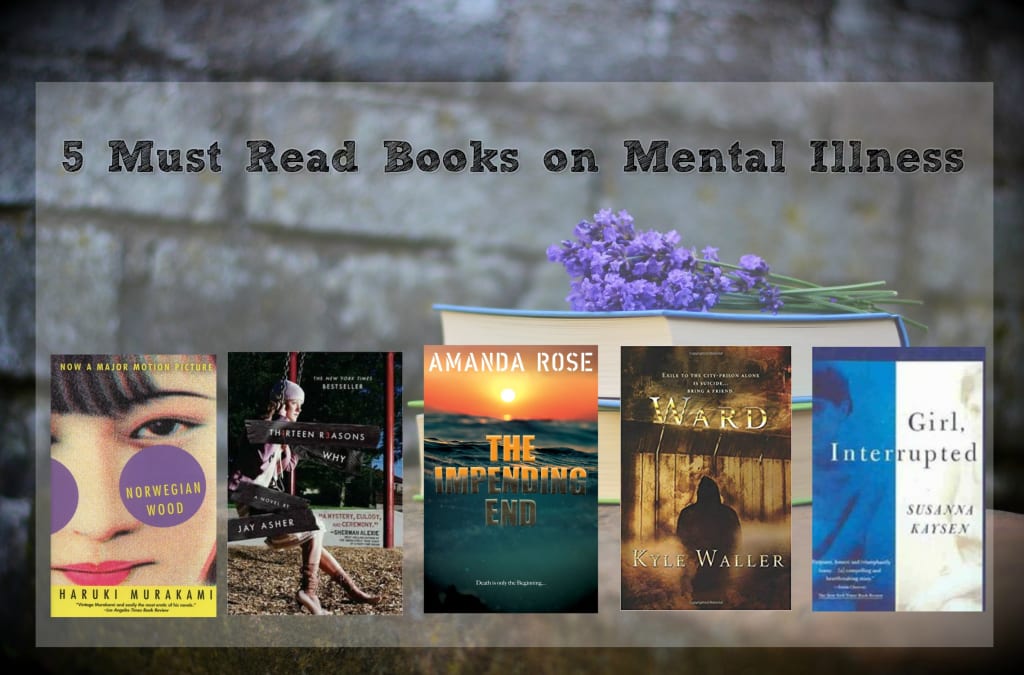 Mental illness affects more than 50 percent of people by the age of 50, and those are only the number of people who seek help. That means a lot more are affected. In our lives we'll be personally inflicted by, or know someone who suffers from, mental illness.
It's not wonder it's a hot topic, that we're fascinated with learning about the mind and all the facets of how we think and feel, and that three of our must-read books have been made into major motion pictures or series.
It touches our lives, in one way or another, and understanding helps us come to terms with our own humanity.
Our top 5 must-read mental illness based novels will take you on an incredible journey on the exploration of the human mind...
Murakami has a knack for developing complex characters, and that comes out so clearly in this beautiful piece of literature. This book follows Toru Watanabe as he remembers his time as a college student, the relationships, and the two women he loved.
This is an elegant story of love and loss. One of the women Toru falls for is 'broken' after suffering the loss of two of her loved ones through suicide. What the characters undergo, through depression, sharing, and understanding another human being through the time we spend together, is so innately human.
How much do we really perceive? What is another person ever really thinking? How deep beneath the surface do we let someone else see? This story explores it all.
If there's been a hot topic for millennials it's certainly been around bullying, and 13 Reasons Why brings that to light.
The lead character, Hannah, commits suicide after slipping into depression and anguish after being bullied and betrayed. The story evolves around her audio diary which is sent out to a friend and accuses the people she holds responsible for her death.
Not only does this encapsulate the difficulties of depression, it also reflects the challenges of coming of age, friendships, and trust.
Depression, narcissism, obsessive compulsive disorder, eating disorders; this books explores the mind of a 17 years old girl, Ayla Jefferson, who has been plagued by mental illness her entire life and has decides to commit suicide.
The novel follows a surreal plot, signifying the dissociative mindset of our lead.
Set in Canada, Ayla decides she will commit suicide in the City of Toronto, and sets out to travel there with her close friend Zoe. Along the way Ayla confides in Zoe all of her final thoughts and feelings. Talking about her life to Zoe helps Ayla process the horrors she's lived through.
Though as she recounts the major events in her life, it becomes harder and harder for her to let go, and the past and present begin to blur.
The story is beautiful, haunting, and reminds us all of the beautiful moments in life.
Set in a dystopian USA, WARD takes place where Sacramento, California, has become a massive prison, where survival is the name of the game.
This book takes a look at the human psyche under extreme conditions. When your life hangs in the balance at all times, and death is one mistake away, how does the mind fair?
The subtle way that Waller has instilled the elements of mental illness into his novel are riveting.
You may have seen the film adaptation from the 1990s starring Winona Ryder, Angelina Jolie, and Brittany Murphy—but like most films based on books, some story changes were made and we don't get the full experience.
The book is a memoir based on the author's experiences and dives into the experiences of the girl's at the McLean Private Mental Hospital in the 1960s. Not only is it a reflection of dealing with mental illness as an individual, it also reflects the stigma perceived by society.
There is a poetic elegance, and a gritty realism to this book, that makes it a must-read.