The Impending End
Ending the Stigma Around Mental Illness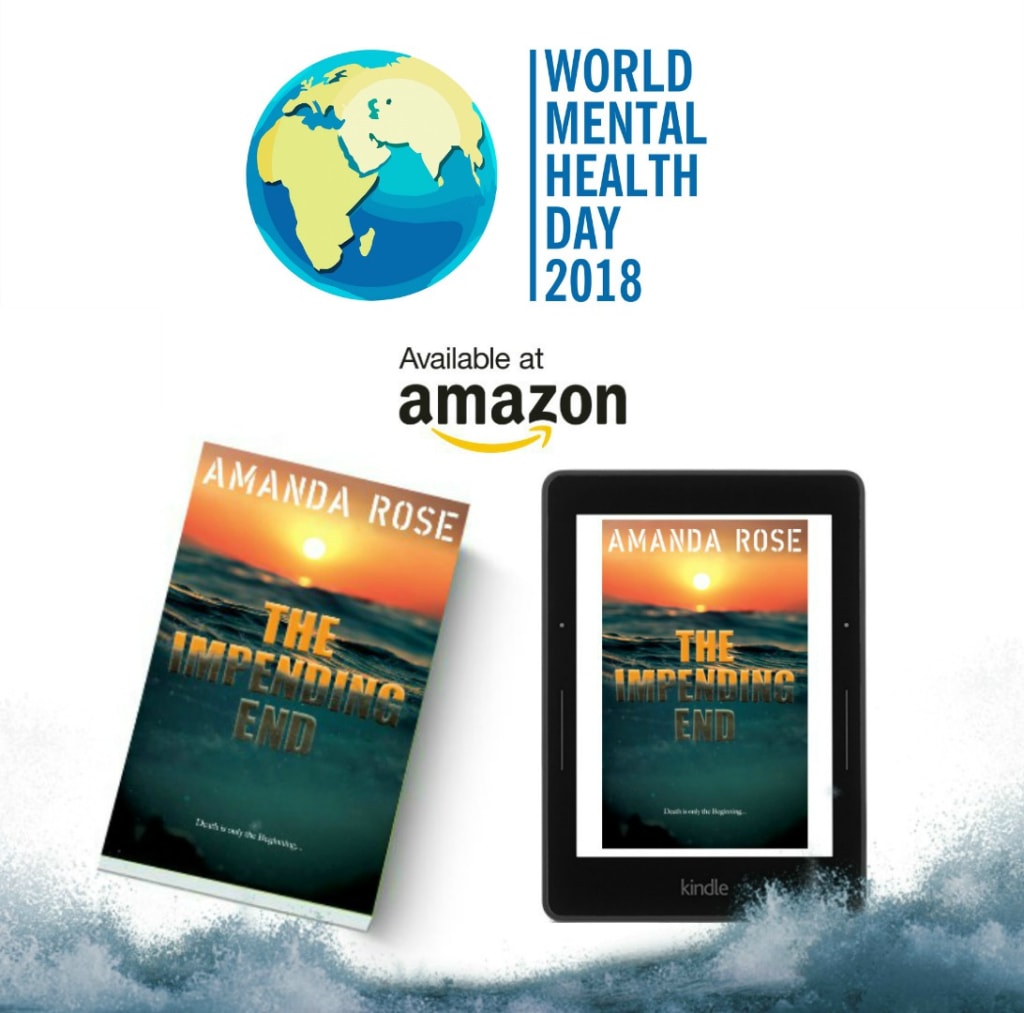 Mental Health Awareness 🌎
It's time to start the conversation, and END THE STIGMA, around mental illness! Not just for one day, or one week, but once and for all, bridging understanding for all.
Let us gain understanding about mental illness, which will affect all of us, either afflicting us or people we know and love. Whether it's you, a family member, friend, co-worker, a neighbor, or any of the other many people you interact with in your life, at some point one of them or you will be suffering. Let's understand what it really means to be dealing with mental illness; that it's not unusual, or anything to be ashamed of.
Knowledge is power, and power creates change!
Whether you're suffering, or know someone who is, The Impending End will breath new insights into what it can be like to live with mental illness, and help bridge the gap to better understanding.
Statistics show that over 50% of people will suffer a mental illness in their life; but that number only represents those that are treated. The true number is much higher, for all those who suffer in silence. It is up to everyone to put in the effort to end the stigma, and create a place of trust and understanding for all.
Book Description:
It's 2005. Ayla Jefferson is 17, incredibly intelligent, sensitive, imaginative, and thoughtful. She's also contemplating suicide…
After a life long battle with mental illness plaguing her every move, Ayla is ready for death. Eerily calm, she says her goodbyes, and sets out to commit her final act.
But despite her stubborn conviction, life isn't as easy to let go of as she expected. Her hyper-imagination blurs reality and she finds herself getting lost in gripping memories. Mentally disengaged, Ayla's experiences are surreal, and discerning fact from fiction becomes harder and harder.
As the life she's so eager to leave behind begs to hold on, will she be able to leave it all behind?
"The Impending End, a new novel centered around mental health by Kingston author Amanda Rose, arrived today on Amazon in conjunction with National Mental Health Awareness week (Oct 1-7)..."
Author Bio:
Amanda Rose, (1988-Present), was born in Toronto Ontario, to Paul and Deborah Rose. She grew up in Kingston Ontario, and has lived in Southern Ontario all of her life. Amanda took an interest in reading and writing from a young age. In high school, she began competing her short stories in contests, and at age 16 she wrote her first adventure novel, Fire Fury Freedom (2018).
In her college years she continued to compete her stories, and two years in a row won first prize among many competing schools. In her early twenties she was featured in the Canadian Anthologies produced by the Poetry Institute of Canada, both for poetry and short stories. Many of Amanda's short stories and poetry pieces are available in her anthology, A Strange Dream: An Anthology of Short Stories and Poetry (2018).
Amanda enjoys writing on a wide variety of topics, and in various styles. Her first publication, Manifesting on Purpose (2018) ties back to her roots in new age studies with the Law of Attraction. Her second publication, Fire Fury Freedom (2018) is the pride and joy of a lifetime of writing for Amanda, exploring a Dystopian world in an action-adventure fantasy.
It is Amanda's hope that her works of literature inspire thoughtful change, and spark the imagination.