12 Best Gifts For Your Friend With Anxiety
Searching for calming gifts for your friend with anxiety? These are sure to soothe, calm, and relax.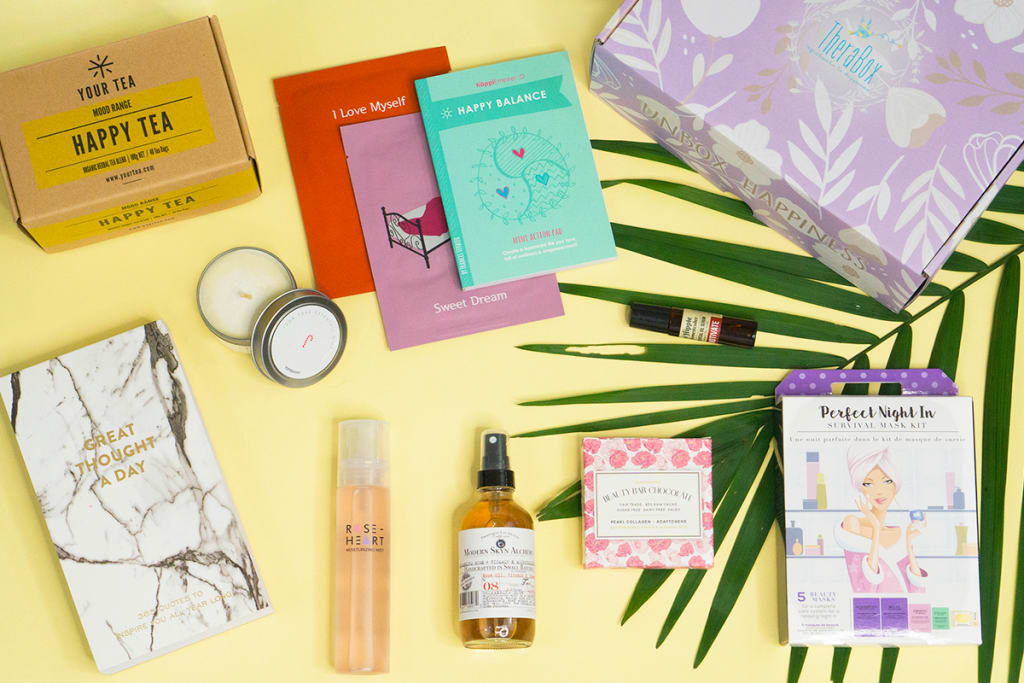 Anxiety has a weird way of becoming a huge part of your identity and personality. I ought to know; I suffer from it, and that's what most people pick up on when they meet me. I can't help it. Anxiety just takes over my mind too often.
Having anxiety and knowing plenty of others who do as well, I can tell you that having a lot of issues with this form of mental illness makes gift-giving a journey. Buying gifts for your friend with anxiety means that you will need to look for presents that will help them calm down.
If you want to ease your friend's anxiety symptoms, you might want to consider these gift ideas. They make self-care easier than ever, and are also incredibly tasteful.
It's no secret that self-care and relaxation go hand in hand. If you have a friend with anxiety, a good way to make them mellow out is to get them a bath gift basket that will pamper them. Doing so practically ensures a nice dose of soothing aromatherapy that will ready them for the best night's sleep they've had in awhile.
Lavender is the go-to aromatherapy aroma for people who need to calm down. This beautiful gift basket will let your friend take a spa trip at home, all while surrounding them with the soothing scent of lavender.
Aromatherapy has become a major tool for busting stress and soothing symptoms that come from anxiety. That's why having a bracelet that makes it easy to take a whiff of your favorite essential oils is a great idea.
This beautiful, leather bracelet comes with a variety of different liners, each designed to absorb and diffuse essential oils. To use this bracelet, all you have to do is apply your favorite oil onto the pad, lock the pad into place, and wear the bracelet. Then, whenever you need a reminder of the things to remember when you feel anxious, just bring the bracelet up to your face and inhale deeply.
Speaking of essential oils and aromatherapy, did you know that Aura Cacia makes a specialty blend of oils specifically for people with anxiety? It's true, and they call it "Chill Pill."
This spray has patchouli, lavender, and citrus oils in it. A quick spritz is all you need in order to make sure that you feel cool, calm, and collected. It's one of the most useful gifts for your friend with anxiety—and also one of the most fragrant.
There's a lot of truth to the saying, "You are what you eat." Certain foods and herbs have been linked to lower levels of stress and anxiety, and CUTEA is a company that picked up on this.
This adorable tea company is all about blending herbs to create teas that soothe what ails you. This bag of non-drowsy tea increases focus and lowers stress. If your buddy has anxiety during daytime hours, this tea might just become their new secret weapon at work.
Believe it or not, anxiety awareness is a major issue. Many people who suffer from anxiety wish others would know about it, or at least advocate on behalf of people who struggle with mental health.
Recently, online retailer Bando's own Jen Gotch teamed up with ICONERY to create a series of necklaces that open up the mental illness conversation. This necklace is gorgeous, helps bring issues with mental illness to life, and is just an awesome holiday gift idea for someone with anxiety.
Adult coloring books are a major trend, and not just because of their humorous take on a classic activity. They have been linked to lower anxiety levels, higher levels of creativity, and lots of fun.
If your friend has a snarky sense of humor, they might like Alex Fleming's Go F*ck Yourself, I'm Coloring book. As the name suggests, there's a lot of profanity in this book.
Most coloring books avoid being so laden with swear words, but what's the fun in that? Gifts for your friend with anxiety just got a lot more cheeky.
There's a new movement amongst people of the world to help get rid of mental illness stigma. Many are doing it by just openly admitting that they have a mental illness that impacts their regular, day-to-day life. If your friend is open about their anxiety, this mug might make a great gift for them.
This adorable mug is open about being anxious, yet at the same time, keeps people from feeling weirded out about it. It's also a cinch to clean, so there's that, too.
Studies have shown that daily yoga practice has a significant beneficial effect on anxiety. Yoga is now being used as part of the holistic mental healthcare because of its calming effects, as well as the emphasis it puts on mindfulness.
Many gifts for your friend with anxiety will encourage healthy habits, but few will also help them lose weight as well as this yoga set will. This kit involves all the basic tools they'll need to reach inner peace at their next yoga class.
Anxiety can play a pretty devastating role in a person's life, but by no means is it usually unmanageable. At times, all you really need when living with anxiety is a little guidance.
Sophia Louise created an anxiety journal that offers up 101 exercises to help people cope with the worries and nervousness that this mental illness causes, as well as positive things to tell themselves daily. There's plenty of room to jot down worries, and even more spots to write down insights about your own issues.
Is there anything that's quite as relaxing as a nice bath bomb session? I don't think so. When you add the refreshing smells of perfume to the soothing colors that your tub turns, you end up with an experience that brings you away from all your problems.
Amor Bath Bombs are high quality goodies that soothe skin, smell great, and are a breeze to clean up after. They make bath time lots of fun.
If you're looking for New Age gifts for your friend with anxiety, you may want to read up on smudging. Smudging is the act of banishing bad vibes using cleansing elements such as smoke from white sage.
People who believe in the power of good vibrations may want to give this kit a try. It gives you all the tools to help rid yourself of negative emotions, leaving your home with a fresh, clean scent.
If you can't just make up your mind on buying gifts for your friend with anxiety, it may be a wiser choice to let someone else figure out what would work best. TheraBox is a monthly subscription box that is designed by licensed therapists to help ease symptoms of depression and anxiety.
By offering up "self care in a box," TheraBox makes paying attention to your needs a ritual. Your friend will love it.
About the Creator
Ossiana Tepfenhart is a writer based out of New Jersey. This is her work account. She loves gifts and tips, so if you like something, tip her!
Reader insights
Be the first to share your insights about this piece.
Add your insights