10 Best Books About Anxiety
Calm your nerves! Reading the best books about anxiety can help you take control of your life.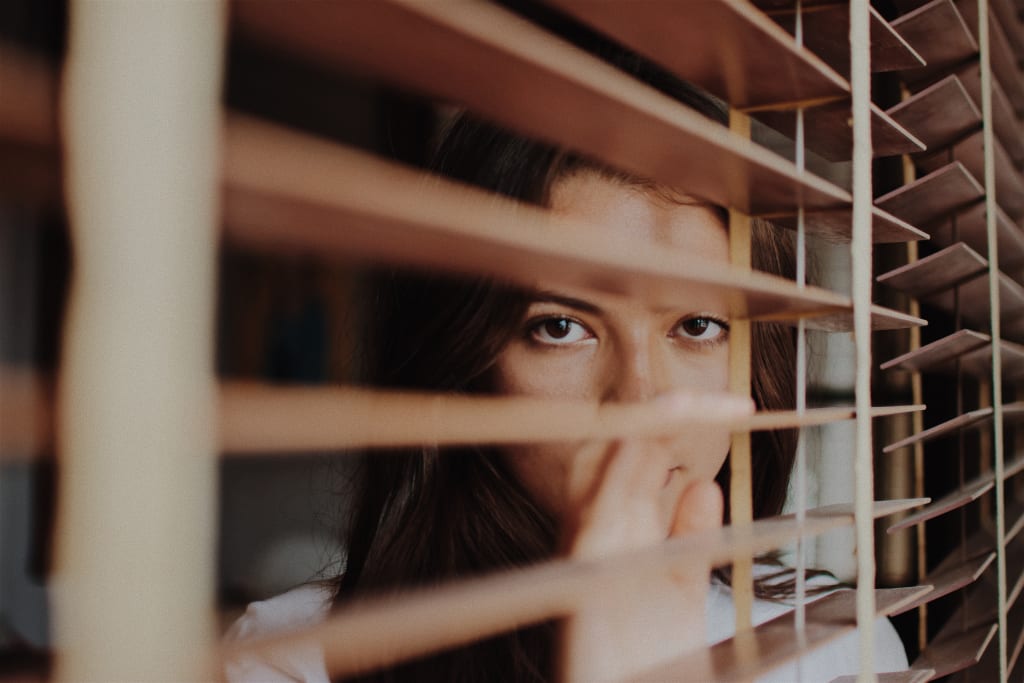 Ladies and gents, I have a confession to make. I have anxiety—really bad anxiety. As in, I tend to have the kind of major panic attacks that don't make sense to anyone else but myself at the time.
Trying to figure out how to cope with anxiety and panic attacks isn't easy. It can actually be pretty brutal on me, which is why I have started to read literature to help me out. So far, the books I've read have helped me learn a lot about myself, as well as ways to control my emotions.
Speaking as someone who's been reading up a storm, these are my picks for the best books about anxiety.
Most people who suffer from anxiety do so because they have that nagging little voice in the back of their head saying, "You don't really have this." It's a feeling that makes you think you're not enough, and that you will end up seeing everything crumble before you.
This is especially true with social anxiety disorder, where the phrase "be yourself" seems more like a kiss-off than anything else. Ellen Hendriksen made one of the best books about anxiety dealing with social interactions, and it's called How to Be Yourself.
This awesome book gives you a roadmap to confidence that many other books just don't have.
Anxiety attacks are not like anything else you'll ever experience—unless you've had a legit heart attack before. They are characterized by a feeling of impending doom, nausea, chest pains, and feeling like you're about to die.
As an anxiety sufferer, I can tell you that pulling yourself out of an anxiety attack is pretty difficult. Most people will tell you to just ride it out, but that's not really good advice, is it?
Badass Ways to End Anxiety and Stop Panic Attacks uses science-backed methods to help people get through anxiety attacks more quickly, and eventually curb panic attacks altogether. If that isn't badass, I don't know what is.
This book might have an expletive-filled title, but don't let that stop you from reading it. Unfu*ck Yourself is one of the best books about anxiety, insecurity, and confidence you'll ever read. In fact, it's even good for people who just need a good kick in the rear to get into gear.
This book gets into the nitty-gritty of reasons not to ignore signs of stress and anxiety, explains how anxiety and insecurity cause you to miss out on good things, and then gives you a no-nonsense approach to learning how to tackle your problems head-on. Its actionable advice is made to be easy to follow.
By the end of the book, Bishop will have you feeling like running up a set of stairs to "Eye of the Tiger." It's just that confidence-boosting.
"In order to first conquer a beast, you must make it beautiful."—Chinese Proverb
When Sarah Wilson discovered this proverb while seeking out treatment for her anxiety, it left her perplexed. Upon understanding what it meant, the proverb quickly became her motto to tackling anxiety, insecurities, and more.
Today, her smash hit book has helped millions of people suffering from anxiety get better. This New York Times bestseller turns an ugly disease beautiful, and will be a lifesaver for those who need help navigating their feelings.
Yes, there are a lot of expletive-laden offerings on this list, but once again, don't let titles fool you. These are the best books about anxiety on the market, and F**k Anxiety is a good example of why.
This is a part of the Hardcore Self Help series, spearheaded by Dr. Robert Duff. Using science-backed approaches and world-class research, Duff teaches you about the way your brain works and how you can use it to get rid of anxiety.
F**k Anxiety is not a typical "warm and fuzzy" self help book. Then again, anyone who would choose this is probably looking for a book that will give you a helpful and informative kick in the teeth.
Trying to come up with your own, unscientific methods to get rid of anxiety, rage, and freak-outs won't usually work well. If you do find a method, it'll often be after years of practice and soul searching.
Faith G. Harper is one of many doctors who loves the idea of using scientific discoveries to get control of anxiety. Unf*ck Your Brain delivers actionable, easy-to-follow advice that will help anyone who suffers from mental illness in spectacular ways.
This isn't just a book on anxiety cures or a tale on mental health treatments. Her methods also work for anger, depression, and general emotional upheaval.
There are a lot of inspiring books on mental illness that talk about peoples' journeys toward overcoming them, but few have the amazing storytelling and blunt honesty that Stossel offers up. That's what makes My Age of Anxiety one of the best books about anxiety for people who want to learn about what life with this illness is like.
His story is one that takes you through every stage of it, and leaves you breathless.
The most insidious part about anxiety is the way that it makes you feel. Even if you are the most badass person in the world, your anxiety will make you feel useless, worthless, and incredibly vulnerable.
Jen Sincero is an author who gets it. She also understands the crippling fear that people have when it comes to trying to fix their lives after the fear has settled in to your very being.
You Are a Badass is equal parts pep talk and useful advice about overcoming anxiety to live your best life. Best of all, the advice is all presented in a step-by-step manner that's a cinch to follow.
Sometimes, the best books about anxiety are not always the ones that focus on the illness itself. Such is the case with Mark Manson's bestselling self help book, which is regularly called one of the best self help books for men and women that are tired of typical fluff-talk.
The Subtle Art of Not Giving a F*ck is all about learning how to avoid the little voice in the back of your mind, and realize how little others' opinions of you matter in the grand scheme of things. It's liberating, even if you don't suffer from anxiety.
Barry McDonagh is one of the newest people to be considered a leading author among the mental health club with one of the best books on overcoming anxiety you could read. Dare has already become a bestseller on an international level because of the sheer amount of insight McDonagh offers into the illness.
This book was created after Barry worked with anxiety sufferers around the world for a decade. What is contained inside is the culmination of his research, informing the knowledge found in other books about anxiety that supplement what you might already think you know about this disorder in a spectacular way.

Iggy Paulsen
Iggy Paulsen is a fan of anything and everything wholesome. He loves his two dogs, hiking in the woods, traveling to Aruba, building DIY projects that better humanity, and listening to motivational speakers. He hopes to eventually become a motivational speaker himself.
See all posts by Iggy Paulsen →