What's Going on with NJ Breweries
New ABC Rules Put Haze on Taprooms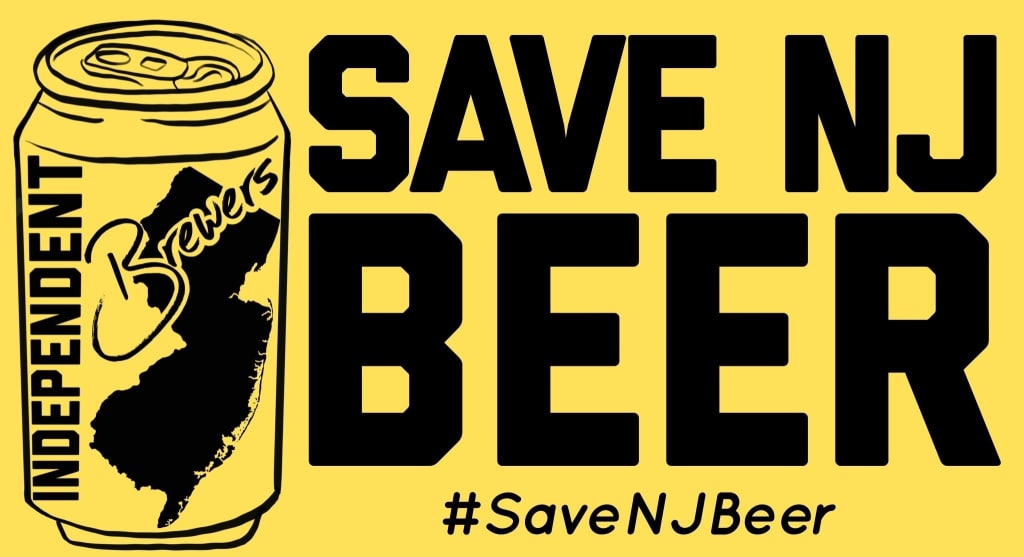 We got hit pretty hard.
(Disclaimer, I am not a lawyer, and I work in a brewery. I just wanted to give my opinion on the situation. My views in no way are the views of my employer, nor do I speak on their behalf or for anyone else in the industry.)
So recently New Jersey's ABC passed down a series of controversial rules. If you think you've heard this before it's because something similar happened in fall 2018. After much outcry those regulations were set aside, but they've been revisited now.
Some are welcome clarifications, others seem horribly restrictive. Some straight up destroy the business model some breweries are built on.
So, with limited legal knowledge, and as someone who may end up being affected by the rules, I'm trying to keep an open mind, and express how these rules effect the people like me who work in these breweries.
If you'd like to take a look at the exact rules, here is the link. Be warned, it's 24 pages of legal mumbo jumbo!
Simple Stuff
The Rules That Were Rules That Are Now Once Again, Rules
No food can be sold in the brewery. No change there. Menus get to stay in the breweries, and you can bring food in and have it delivered. That's all be clarified, and that's pretty much fine with most.
Crowlers (take away cans) are 32 ounces, standard. Growlers (fillable glass or stainless steal containers) are up to 128 oz, which again is standard and now clarified.
Tours! Yes the "tour" is still in place, but there are a few wrinkles. It can be your standard guided walking tour, or you can use a video, or a self guided walking tour. It can touch on topics like the history of the brewery, product information or brewing process technicalities, for example and you'll be good to serve and drink in a New Jersey brewery.
Now here is the new wrinkle. As a patron, you only have to be "toured" once a year. However that would mean the brewery would have to take down your information and keep it to show the ABC, if asked, that you have been toured, rather than just asking you a question or two when you walk in. Redundant paperwork is going to become a theme.
Events! In and Out of the Brewery
Now this is the weirdly arbitrary part of the new rules. For sometime there has been a debate about craft breweries and their abilities to have events at their places of business, and outside of it.
First the good news, you can host private events (which people were probably doing anyway) and you get 52 of them. If you can host a private event once every other week, good for you, and that is a healthy allowance. Good on you NJ ABC.
Breweries are also now allowed to participate in 12 out of the brewery events. Again, breweries were already doing it, but getting a decent number like 12 to work with and the okay to do so from the ABC can make uneasy townships breath a little better knowing everything is on the up and up. Once again, this is a positive. What isn't so good is the application fee of $200, or having to include a map?
Then we come to in brewery events. Turns out you can have "events" at your brewery. What counts as an event? Anything that is advertised outside the walls of your establishment. So commercial, newspaper, social media, plugging an event there makes that an official event.
Speaking of an "on premise special event" as it's called, qualifies for designation, requiring you to notify the ABC at least 10 days in advance. Breweries are limited to 25 special event permits per year, and the need for them is effective as of June 3rd. These are some examples of what a special event are.
Quizzo or game nights
Arts and crafts (like Paint and Sip)
Live amplified music, DJs, comedy, open mics etc
Yoga, or other classes
Animal adoption events
Educational programs or seminars,
Live playoff/ tournament/ championship sporting events.
Yes, we'll get to that last one in a second, but just starting off this does not encourage the sense of community that a lot of breweries have been building. Local breweries have been a big part of the state wide effort to rebuild main streets, and that ability to host events and give locals a reason to mosey on into town has been a part of that.
Also, breweries have become a new hub for charity efforts. From fundraisers benefiting local charities, to local help such as sending service dogs to areas suffering from trauma or disaster, a brewery can be a place to host a last minute event or a place to have an annual fundraiser for a change. With the restriction to 25 on premise events, now a brewery, especially a small one is going to have to think twice about having that charity event, or something that may not necessarily benefit the business, because they may not have an event to waste.
Why do you ask? Well, with championship sports now an official "event," say your brewery shows the final round of the US Open, and then the Women's World Cup Final (hopefully featuring Team USA) in July. That's two events. If you're showing the US Open you'd have had to be ready to submit.
Date and time, description of the event, estimated people in attendance, if you are charging a cover, let them know if you are having security or not, info on any third party vendor who may be in attendance, and what event it would be for your year.
By June 5th in order to be approved, all of this all has to be submitted to your local law enforcement, and local government, which means more paperwork, and possibly annoying people in charge of your town. Imagine you have some events to play with, and one of your teams clinches a Wild Card Spot in the MLB Playoffs, on the last day of the season. Unless you had faith and preregistered your event anyway you would be UNABLE to show it legally. There is also nothing in the rules about a cancelation policy.
This is a very clear handcuff, and also adds to some confusion. Could you show the game at a private event? Also, say goodbye to March Madness. Would the day one of the Round of 64 count as one event, or is it on a per game basis? Breweries aren't sports bars, they aren't going to pack people wall to wall and take away customers from big chains around New Jersey.
Really Rude Surprises
So, one rule popped up that could severely limit a brewery I've recently tried and really enjoyed. Death of the Fox is a brewery/coffee house concept in Clarksboro, NJ. Great beer, great coffee, and they have plans to start a roasting facility are already underway. Then the ABC drops this little diddy.
"A Limited Brewery licensee shall not brew or sell coffee on the licensed premise."
Well that's kind of the whole point of this premise. It's a great place, with kind folks working there selling two awesome products. It's ridiculous to cut the legs out from a small business like this.
They've also put the kibosh on fun things like mug clubs, which have seen some success and helped build a community amongst brewery goers. Plus you can now forget any crowdfunding efforts to help start up a brewery in your town.
Final Thoughts
There are 106 active production breweries in New Jersey, and 50 in some stage of trying to open. Not all of them have taprooms, and some of them don't care about these laws because they've become big names on the beer scene in the state, area, and even nationally. Nobody is begrudging them for being able to shrug off these guidelines.
There are thousands of liquor stores and bars/restaurants with active liquor licenses in the state. They aren't in danger because of the local brewery down the street. The state is lagging behind in the industry, ranking 45th in breweries per capita. They are also ranked 47th in gallons of beer per capita. Being part of a brewery in New Jersey makes you the little guy of the little guys in the craft beer world.
Some of the clarifications are welcome, but these rules and guidelines are overall restrictive, and as the document admits, strikingly similar to the original ruling that was struck down, in part, due to public outcry. So one is coming up again.
Hopefully with enough voices, we can strike a deal that allows for continued growth, and allows for a truly happy medium, and weighs the needs for this still fledgling industry to become a harmonious part of the state's economy, and shows that it isn't a hinderance to the traditional bar and restaurant game.
Here's a petition to sign. If you feel like there are changes that should be made with some of these rules, sign it. If you've gotten this far and aren't convinced, I'd encourage you to do some more research. If you don't see it the same way, well thanks for reading and being willing to listen to an opinion.
Cheers!