The Last Few Beers
I drink beers and write about them.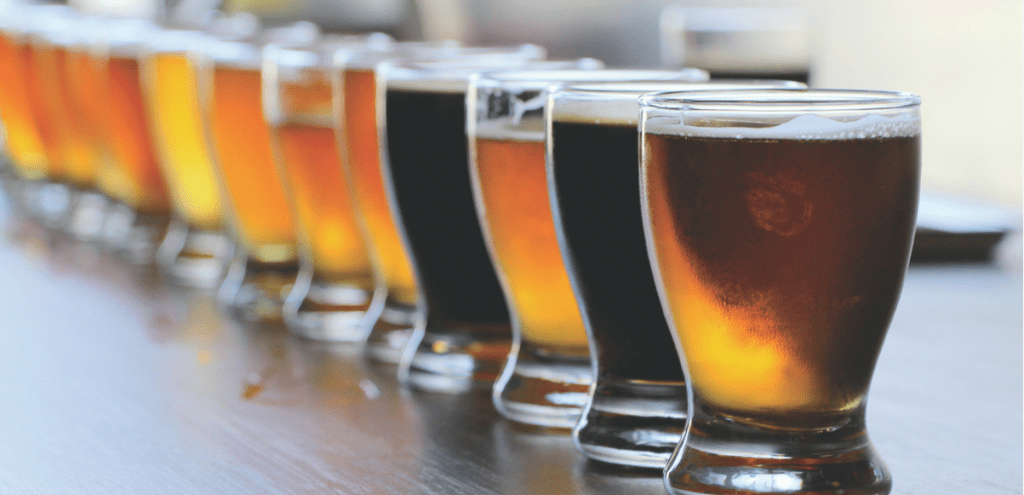 Beer, the drink we never get tired of drinking or talking about. At least that's me.
One of my favorite things about beer is the variety that is available out there. Since I started working at Zed's Beer (one of New Jersey's most awesome breweries), I've gotten a lot more adventurous in my beer drinking.
Now, I've always loved beer, and I explore part of that love by trying and reviewing new beers on each edition of my podcast, The Sporting Chance. This is my attempt to bring a ranting bartender with some halfway decent sports and beer knowledge to listeners everywhere but it's mostly my family and friends to this point because that's where all potentially great podcasts start.
So in the vain of continuing my beer reviews, I'm writing these up as my companion piece to go along with the podcast where I can expand on some of my thoughts, and earn some coin to put back into the beer fund, because despite drinking being a wonderful hobby that I cherish, craft adds up.
So these are the last few beers I've had. Let's get to it!
Cape of Good Hope—Yards Brewing Company
From "Episode 12: The Pod That Was Promised."
This West Coast imperial or double IPA from Yards Brewing Company is one of the first times I've had this style of beer and really enjoyed it. I've never been a real hop head, but this one really hit the spot for me.
Now if you're planning on having one, two, or a few, get an Uber or have a DD since the 9.7% ABV is going to pack a punch. While that is high (though not as high as some), the 76 IBU mark shouldn't scare you off. It isn't as bitter to me as that number indicates.
Now, I can't identify the fruit just by taste just yet, but if you like melon or apricot this should jump to the top of your list. The flavor and aroma comes through well and it is totally drinkable. It would also pair well with seafood or some grilling, anything that has an old bay kick or some spice, too, it will do.
Recommendation: Drink it up and grab a pack when you see it! I gave it a 4.75 rating on Untapped and I'll echo those numbers here.
French Toast Crunch—Manayunk Brewing Company
From "Episode 13: Petty Porter Party."
Now porters are beers that are a lot more up my alley than IPA's and I had high expectations for this beer when I plucked it off the shelf. I loved French Toast Crunch, the cereal version, so I was really looking forward to this one.
This 6% ABV 30 IBU maple cinnamon porter didn't disappoint. First off, on the pour you smell syrup, and it smells like good syrup, not some grocery store brand. The cinnamon is apparent in the taste as is the maple, but what really got me was what Manayunk calls its "whisper of lactose" which grabbed me by my sweet tooth.
The mouth feel also had a little bit of stick to it, and it'll defiantly coat your mouth. It's a breakfast/dessert beer for sure, and if you aren't into a sweeter brew, this might be a little too much for you.
Recommendation: Oh yeah, especially in the winter. Untapped rating was 4.5
Milk Stout Nitro—Left Hand Brewing Company
From "Episode 14: Stout SZN Ends, Madness Begins."
Stouts are another one close to my heart and with the weather about to turn, I grabbed one more. I was skeptical about the idea of nitro from a bottle, but Left Hand was up to the task.
This stout got up to 6% ABV and came in at the standard low IBU at 25. It comes with instructions to pour hard, and you're rewarding with that classic nitro head if you do. It was pillowy for sure and stayed through my whole glass. It's best to wait a tick so it warms just a tad after you finish pouring. That'll give you that really nice coco aroma and taste. Plus the lactose (duh, it says milk) gives it a sweet note to go with the roast.
It's like if Starbucks made an alcoholic milkshake. Theres a hint of brown sugar and vanilla in there too, which provides balance.
Recommendation: If you want a nitro stout from a bottle or can, then grab it. Really enjoyable, imagine it'd be even better on tap. Untapped rating was 4.25.
Vienna Lager—Devils Backbone Brewing Company
From "Episode 15: Carolina Canes and Virginia Beer."
Grabbed a six pack when I was down in Alexandria, and decided to crack it open for the latest episode. This gold medal winner was a good choice.
Coming in at an easy drinking 5.2% ABV and 18 IBU this Vienna lager delivers what it promises. It's smooth without being too bitter or too roasty, and it's got some sweetness on the back end. It's got that amber color that will invoke images of Yuengling from us Northerners.
I would say the comparison is just, but it is a little sweeter with that caramel finish. Like a sweet talking southern cousin. There is nothing to complain about with this one.
Recommendation: If you see it pick it up and see for yourself, it's worth a taste. Untapped rating was 3.75.
I'll be updating this list every four or five episodes, so be on the lookout for the next list soon and if you want to chat about beer check out the podcast and find me on social media @thesportchancepod on Twitter and Instagram, or on my personal accounts @mmaratea22 on Twitter and @mmaratea77 on Instagram. Cheers!