My 5 Top Cocktails with Dog Inspired Names
Celebrate your love for Dogs with a drink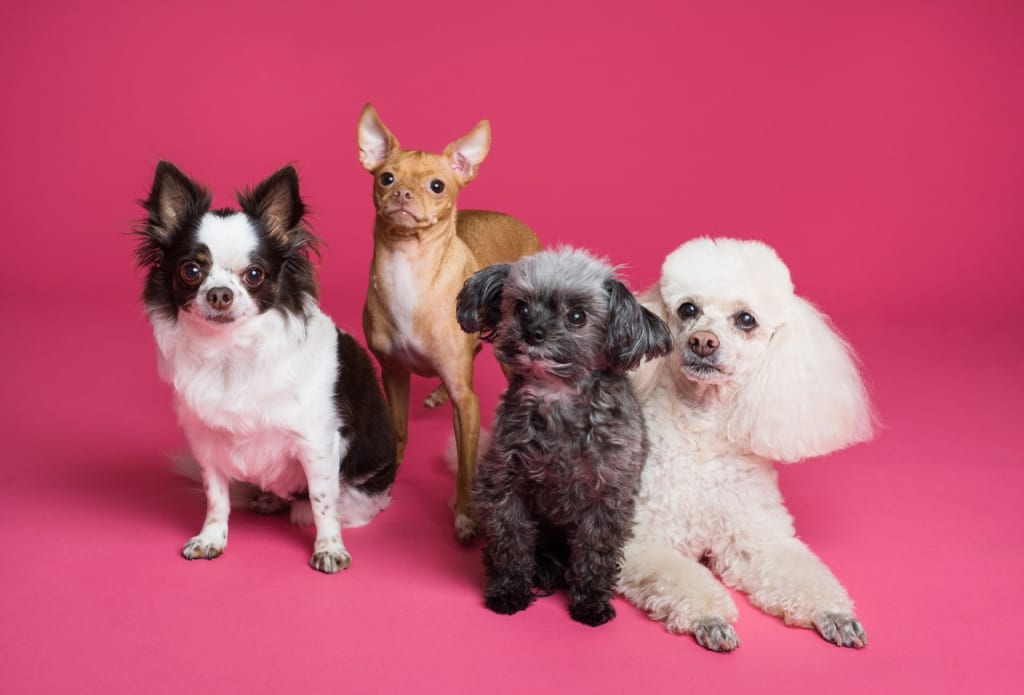 Photo by Goochie Poochie Grooming from Pexels
Dogs are our adorable little furry companions that we have titled as "Man's Best Friend" and it's true. They are so loyal and loving that we can't imagine why anyone would abuse these adorable creatures. As someone who loves both dogs and cocktail drinks. Here are my top 5 cocktail drinks with dog inspired names.
1.Colorado Bulldog
If you are into Kahlua mixed drinks, the Colorado Bulldog is worth a try. Personally, it is my favorite mixed drink and one of the first I was introduced to. It's pretty much a white Russian with a splash of cola. A cocktail shaker is needed to make this drink.
Ingredients:
Kahlua
vodka
cream or milk
ice
Cola
Directions:
Get your cocktail shaker out and pour 1 shot of Kahlua, 1 shot of vodka, and 1shot of cream or milk into the cocktail shaker. Fill the rest with ice and shake thoroughly. Then pour the drink into the glass. You can use a strainer if you like. Finally, add a splash of cola into your mixed drink and enjoy!
2. Pink Poodle
A pretty pink drink for those poodle lovers out there. Sweet with a feminine aesthetic, the pink poodle is a great drink for those who love to drink without really tasting much of that potent alcohol taste. A cocktail shaker is needed for this drink.
Ingredients:
Vodka
Pineapple Juice
Strawberry Crush
Vanilla Ice Cream
Grenadine
Sugar
Directions:
Get your glass ready by running the grenadine around your glass and then coat it with sugar. Then get out a cocktail shaker and pour 1shot of vodka, 1shot of pineapple juice, 1shot of strawberry crush soda, and add half a scoop of vanilla ice cream. Fill the rest of the shaker with ice and shake thoroughly. Then pour your mixed drink into your glass. Finally add a splash of grenadine to your drink. Now you have your very own delicious pink poodle!
3. Bulldog Smash
This deliciously bold drink is the most complicated drink on my list. Since it requires both a muddler and a shaker. You will also need a strainer to strain your shaken concoction.
Ingredients:
Bourbon
Cointreau
Half a pitted peach
Half a lemon
Sugar cane syrup
6mint leaves
Ice
Directions:
First, you want to get out your shaker and put half a pitted peach, half a lemon, 6mint leaves, and 1tsp of sugar cane syrup into your shaker. Then get out your muddler and muddle the ingredients currently in your shaker. You can then fill the rest of your cocktail shaker with bourbon and Cointreau, but leave enough room for the ice. Thoroughly shake your ingredients and pour your drink under a strainer into a glass of your choosing. After all that you can finally enjoy your Bulldog Smash.
4.Pomeranian
If you love pomegranates and fluffy Pomeranians this drink is for you! This drink is pretty easy to make since there is no cocktail shaker required, but you can use a cocktail shaker if you want to make Pomeranian shooters instead.
Ingredients:
Pomegranate vodka
Triple sec
Grapefruit juice
Pomegranate juice
Directions:
Get out a glass of your choosing out. Just remember that you want your glass to be somewhat tall for your drink. Next pour 1 shot of pomegranate vodka and ½ shot of triple sec into your glass. Fill as much grapefruit juice as you like and then finish it off with a splash of pomegranate juice. And now you've got yourself a tasty Pomeranian!
5. Salty Dog and Greyhound
The Salty Dog is one of the easiest drinks to make next to the Greyhound. This drink is pretty much grapefruit juice and vodka or gin. The salted rim does add a salty kick to the drink as well. Even though this is the last drink on my list, it is my go to drink if I just want something simple.
Ingredients:
Lime or lemon wedge
Salt
Vodka or Gin
Grapefruit Juice
Directions:
Get out a glass of your choice and moisten the rim of the glass with your lime or lemon wedge. Then coat the rim of your glass with salt. Pour as much grapefruit juice as you like into your glass. Just remember to leave enough room to pour 1 shot of either vodka or gin. And you're done! You can now enjoy your Salty Dog!
If you're like me and can't handle all the salt on the rim of your glass. Then skip the salted glass rim step and you've got yourself a Greyhound!
cocktails
My writing sandbox where I write about different subjects that spark my interest.
Receive stories by Scarwled Writing in

your feed