Best Wine Yoga Retreats
Love vino? Give yourself a healthier indulgence through one of these top-rated wine yoga retreats.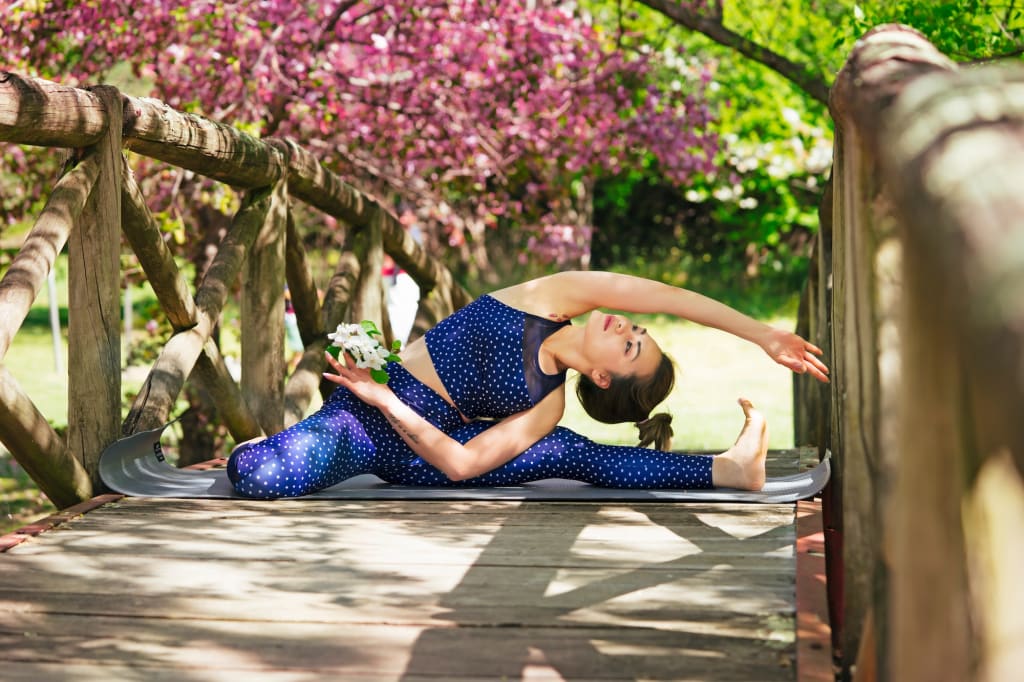 Wine is an indulgence that all of us enjoy. The health benefits of wine are also heavily documented, with perks like lowered blood pressure, reduced stress, and better aging being regularly cited among oenophiles.
Wine might be good for you in small doses, but let's be real, most of us don't have what doctors suggest would be a small dose. This can lead to a wine-based "beer gut," and that's not fun.
When you want to do a wine retreat, knowing the weight gain that can happen with it can put a damper on things. Thankfully, there are ways to make wine a shameless indulgence through pairing a fun exercise with your next glass of merlot.
Resorts created one of the best wine pairings ever by adding yoga to their wine retreats. The pairing created an entire genre of wine yoga retreats that you need to see. Here are some of the best of the best.
If you're a global traveler looking for one of the most adventure-ready wine yoga retreats in the world, then you're going to love this week-long getaway.
This retreat features wine, daily meals filled with health food, guided meditation, and yoga classes. Each traveler gets to rest in a beautiful resort room, take in beautiful oceanic sunsets, and mellow out by a world-class pool.
Yoga and wine. A wine retreat with exercise and sights. It's a slice of heaven, served up on a platter.
Sonoma is consiered to be one of the best vacation places to go if you love wine. Filled to the brim with vineyards and gourmet tasting locations of every kind, this is one of the best wine yoga retreats for fans of New World wines.
Visitors who book this retreat will get daily yoga classes, guided meditations, mouthwateringly delicious food, and plenty of hiking tours that highlight the beauty of California nature. Currently, it's one of the most popular yoga retreats in existence. Once you try it, you'll see why.
The Pozo Valley region has become a hidden gem among wine hotspots in sunny California, but that won't last for too long. Thanks to the smash hit Sagrada Wellness Wine, Chocolate, and Yoga Retreat program, it's very likely that Pozo Valley will become the new Napa.
This four-day excursion has everything you could want, including upscale lodging, a tour of a historic ranch, ample wine tastings with chocolate pairings, and some of the best fine dining you ever had. Massages and acupuncture can be added for an extra fee, too.
Krong Siem Reap might just become one of the newest places for tourists who want to live the high life on a budget. This small area of Cambodia offers four days of a beautiful bamboo cabana, daily yoga and meditation practices, wine tastings, and ample pool time for visitors...all for a very reasonable $350.
Along with getting a nice time in the lap of luxury, vistors get to enjoy dance classes, tours of a sacred monstery, and tons of detox goodness. Can life really get any better than this?
When it comes to Old World wines, nowhere might be as nice as Tuscany. This rustic Italian region is amazingly filled with vineyards, farms, and some of the finest cuisine in the world. Of course, you can find some of the best wine and yoga retreats here, too.
Nadia Moon currently offers some of the best retreats in Tuscany. This particular retreat offers eight full days of wine, fine Italian cuisine, tours of Florence, and daily yoga lessons. Every guest gets lodging in a real Tuscan farmhouse, just so that you can experience the beauty of Italian farm life.
New Yorkers are known for having their fair share of stress, even if it's just from the ridiculous amount of traffic they have to experience on a daily commute. This simple retreat is all about getting yourself calm before the most stressful time of all: the holidays.
Enliven Retreats's three-day getaway remains one of the best wine yoga retreats on the East Coast thanks to the great foliage views, wonderful wine selection, and plush hotel settings.
Francophiles will be happy to know that some of the best wine yoga retreats in the world can give them more than just a nice glass of wine. This awesome five-day retreat gives guests daily yoga classes, excellent tours of the local French countryside, and free French classes.
Every guest who books this trip will enjoy their time in a beautiful French chalet in the mountains and get some of the best French cooking you'll ever experience. Did we mention every guest also gets a welcome massage? Vive la France!
This isn't jut one of the best wine yoga retreats in existence; it's one of the best retreats for serious bon-vivants. This trip allows you to experience the full beauty of New Zealand in the best way possible—through hiking, gastronomy, wine tasting, and yoga!
Incredible surroundings and some of the most delicious food you'll ever eat await you. You can't help but feel zen after this wonderful week-long trip.
Yogascapes is one of the most popular companies when it comes to offering up wine yoga retreats, and it's a popularity that is rightfully earned. They hold retreats around the world, but their California ones are often the most unforgettable.
This particular upcoming retreat will be at the Lotus Feed Retreat resort, and is dedicated to celebrating the Aquarian Age, female empowerment, and getting to be one with nature. Yes, wine will be served!
Irreverent, fun, and sinfully placid, Yoga Wine Party is one of New York's most popular wine yoga retreats for girls who just want to kick back and relax for a while. This retreat isn't so much of a retreat as it is an afternoon of giggles, yoga, and fun.
Even so, it's proof that you don't need to splurge hundreds of dollars in order to attend an awesome, relaxing retreat. Get your best yoga pants on, and get going.
wine
About the author
Born in the Ukraine and currently a citizen of New York City, Sasha Konikovo has become obsessed with makeup, fashion, and anything that keeps her svelte figure looking sharp. She hopes to marry a billionaire and have a lifestyle like Paris Hilton soon enough.
Reader insights
Be the first to share your insights about this piece.
Add your insights