Best Shower Beer Brews
2017 is the year when drinking in the shower is OK. A person who's been enjoying shower beer for years now reveals the best shower beer brews out there.
My friends, we live in wonderful, magical times. We live in the time when drinking in the shower isn't a sign of alcoholism, but just a sign of mind-numbingly awesome-cool slackerdom.
Shower brews, as they're now called, are beers that just seem to taste a million times better when you drink them, chilled, while having a hot shower or bath.
I didn't know this was a common practice until recently, when it was brought to my attention. Nowadays, people are really getting into the idea of shower beer. In fact, Reddit's ShowerBeer community says volumes about how popular it is.
Since I have been drinking beer in the shower for almost a decade, I feel that it is my duty as a hardcore partier to help newbies to the practice discover the best shower beer brews out there. As someone who has done many nights in a bath with beer, these are my top picks...
Modelo Especial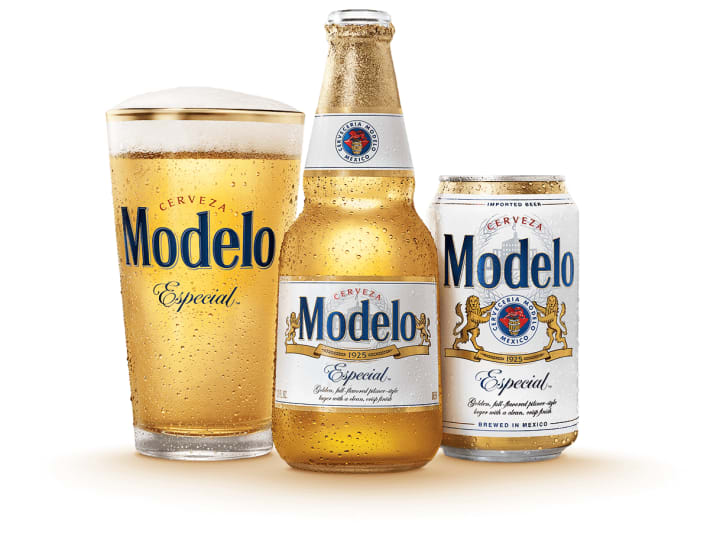 Say what you will about this super-cheap Mexican beer brand, but in my opinion, it's one of the best shower beer brews out there. Something about this cold, light beer just feels great when you swallow it while in a steamy shower or piping hot bath.
It's light, and tastes impeccable when chilled. It's in a can, so it's not like you can drop it and watch glass shatter all over the tub, either. Did I mention that it's cheap, too? Yep. It's dirt cheap, but tastes amazing while you're getting clean.
Lindeman's Peche Lambic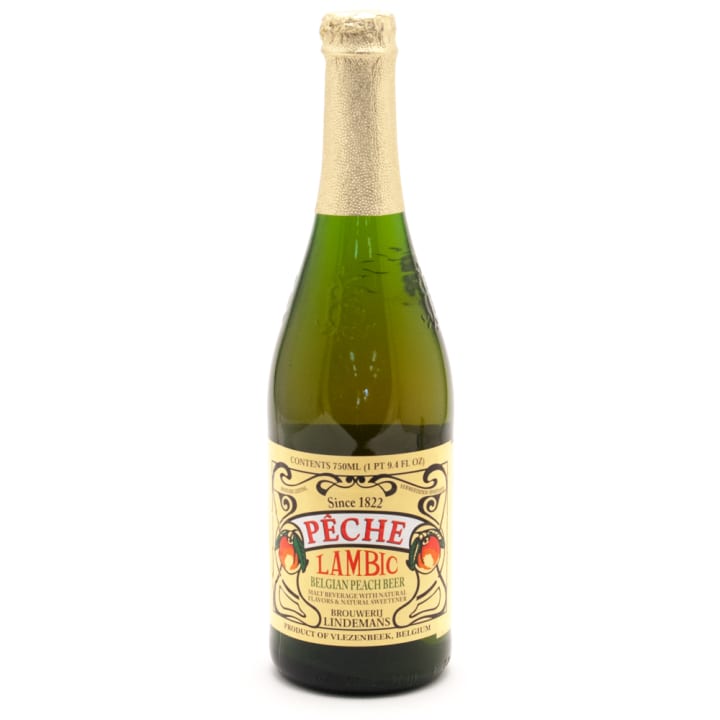 Lambics are my go-to when I want to feel like royalty in the shower or in the bath. These beers are spontaneously fermented and have a really heavy punch of fruity flavor — so much so, they often are likened more to flavored champagnes than anything else.
Their peach brew, Peche, is probably the lightest-tasting when chilled, which in turn makes it incredibly refreshing in the shower. Since it tastes like a peach beer-wine hybrid -- it also makes you feel super classy.
And, at around 2.5 percent ABV, it's not like you will get drunk off of a single shower beer. That being said, the glass "champagne bottle" can be slippery with soap, so you might want to be careful when drinking this standing up.
In my opinion, it's one of the best low alcohol beers and one of the best shower beer brews out there -- it's also thoroughly underrated as a shower beer.
Chimay Grande Reserve Blue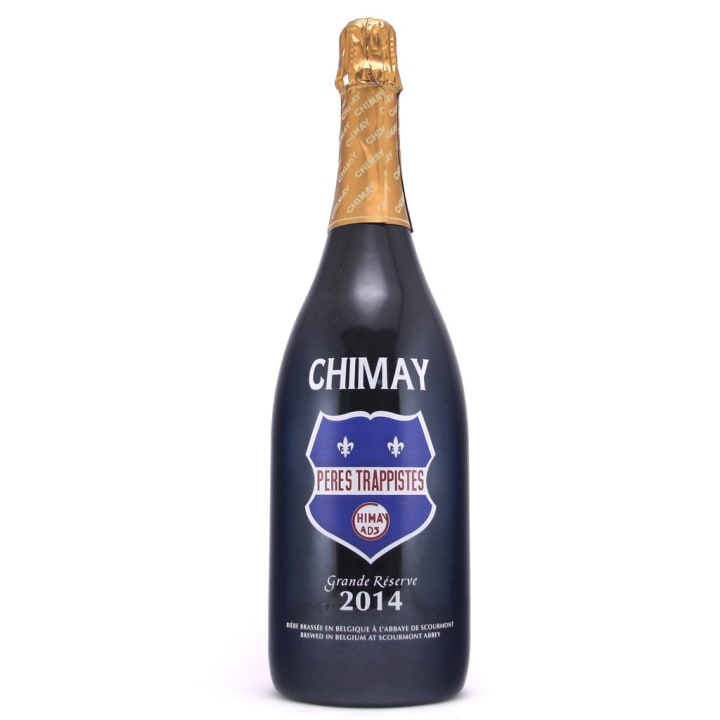 Perhaps the priciest beer that you can find on this list is Chimay Grand Reserve Blue — and fans of the best dark beers Belgium has to offer will totally understand why it's so pricey.
This beer has an ABV of 9 percent and has the light, crisp, and chocolatey flavor of a dark beer. To a point, Chimay Blue might not be one of the best shower beer brews on here, though, because of the high ABV content. The bubbles in it will make this beer go to your head fast, and that's only exacerbated by the hot shower.
However, if you are in a bath and are OK with making bad mistakes that night, Chimay is a great way to go. (Go ahead — ask me how I know.)
Landshark Lager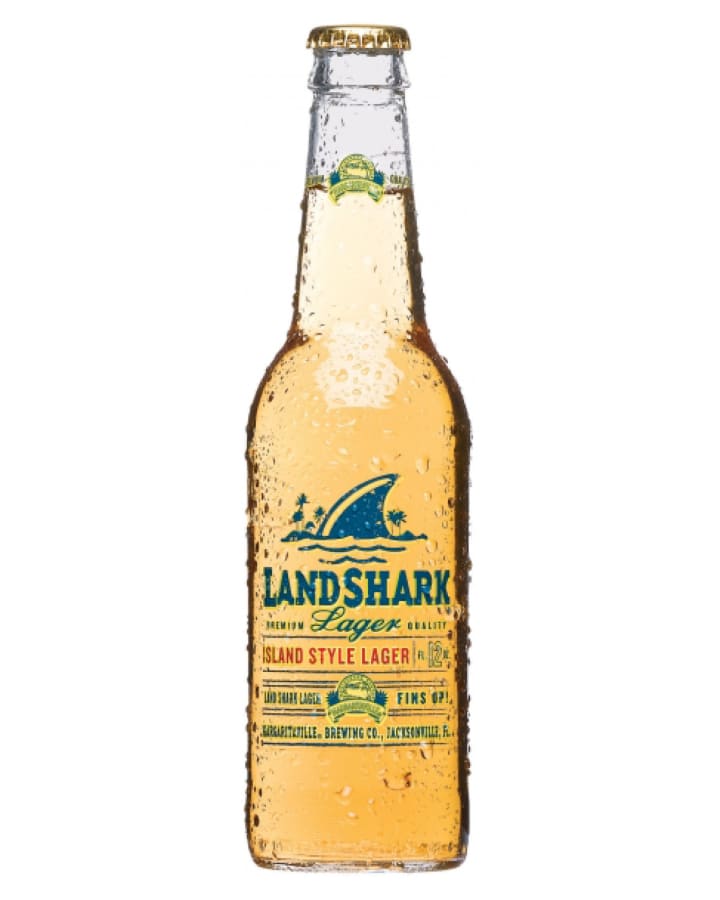 For me, Landshark Lager reminds me of my time spent in Baltimore and Virginia. Everyone around me was drinking this stuff — and who could blame them? It's a light, super-refreshing brew that really pairs well with crab, Old Bay seasoning, fondue, and cookout food.
I love me some Landshark Lager, and to a point, it's one of my favorite craft beers out there. It's got a nice, light fizz to it and generally tastes great in warm, humid areas. Basically, if you like Corona or Modelo, you'd adore Landshark, too.
Pabst Blue Ribbon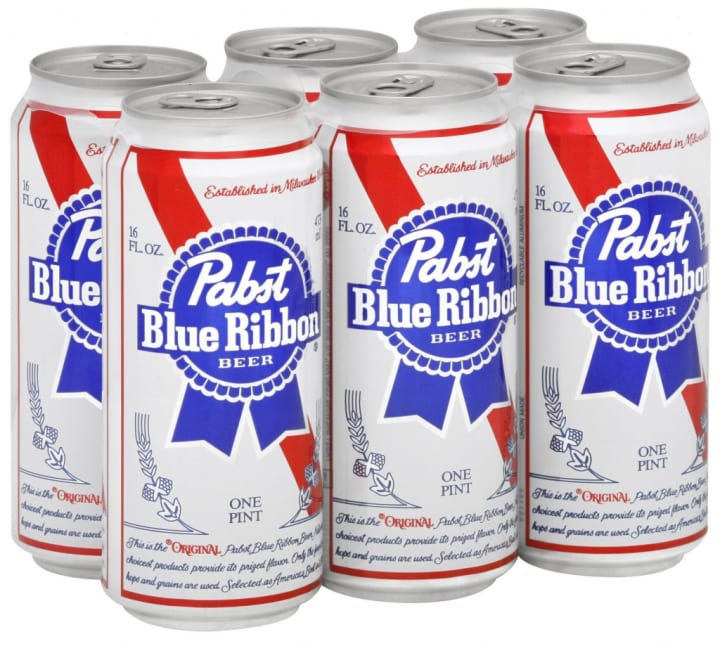 Pabst Blue Ribbon has become one of the best shower beer brews for millennials — even if you're not a hipster. It's affordable, gritty, and surprisingly crisp when you're in a hot, soapy shower.
Besides, there's something undoubtedly cool about being proud for drinking a PBR in a shower. It's that kind of "devil may care" attitude you get when drinking a shower PBR that makes you feel authentically badass. Know what I mean?
After a hard day of working, it's hard to deny that PBR has a great taste in the shower.
Colt 45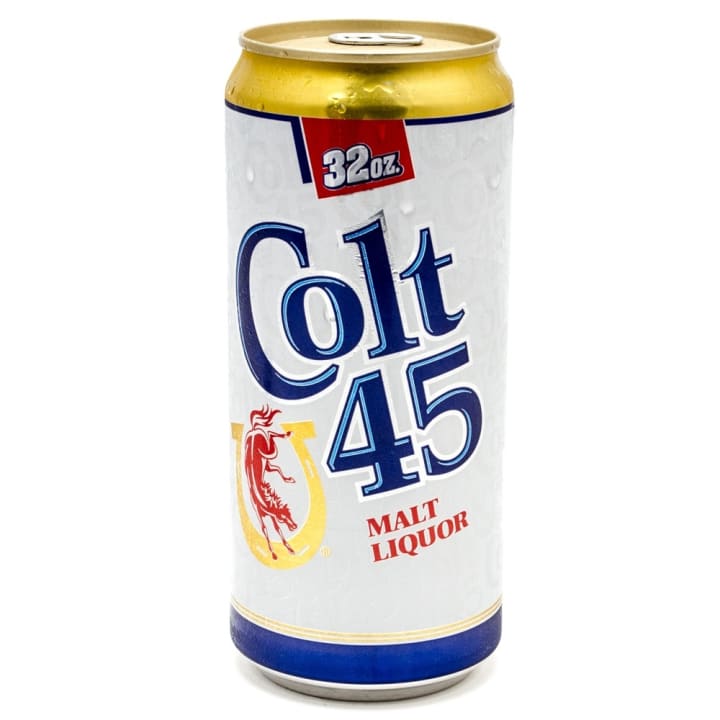 Technically, this isn't really a beer. It's malt liquor — and there is a difference between the two. However, I'm going to include it because it's a-mazing in the shower, especially when you keep it in the freezer for about 15 minutes prior to turning the shower on.
Colt 45 is very refreshing compared to most other malt liquors, and as such, it's my favorite malt liquor of choice regardless of shower entry. In the shower, that fizz and the bubbles make it the ultimate cheap beer-like relaxation beverage after a ridiculously bad day.
The best craft beers, in my opinion, can't hold a candle to a good 40 ounce of this.
Coors Light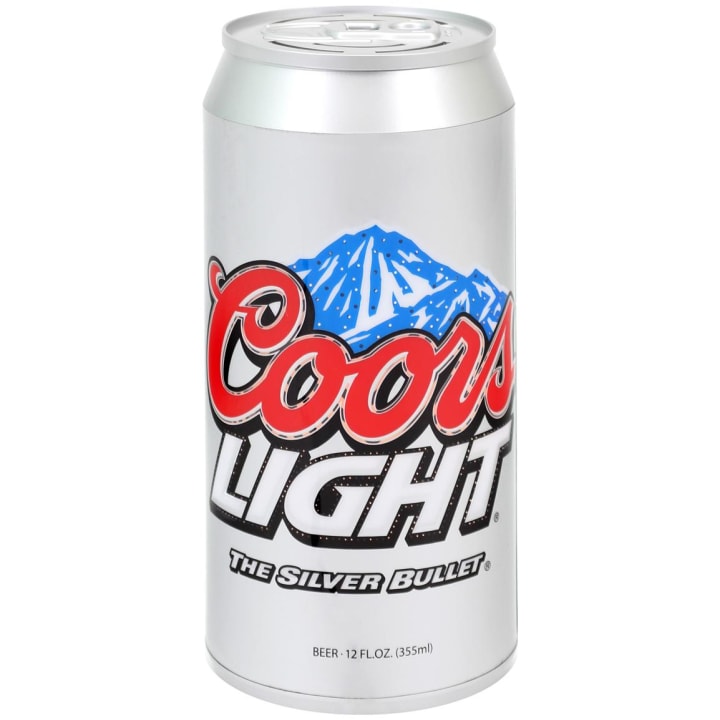 Coors Light is one of the best shower beer brews for people who are on a budget, who like to party, and who just maybe want to relive their days as a college undergrad in their prime. Actually, Coors Light is better as a shower beer than it is as a frat party beer... and that's saying something, considering its rep!
Yes, it tastes super crisp when it's cold and the shower is hot. Yes, it comes in a can, too. Yes, this beer is about 50 times better when you're in a shower, especially a shower with friends. Overall, it's the gold standard of everything that shower beer is supposed to be.
About the Creator
Ossiana Tepfenhart is a writer based out of New Jersey. This is her work account. She loves gifts and tips, so if you like something, tip her!
Reader insights
Be the first to share your insights about this piece.
Add your insights