10 Cool Bar Items You Want in Your Next Party
Want to be the host with the most? Add a little flair to your entertaining capabilities with these cool bar items.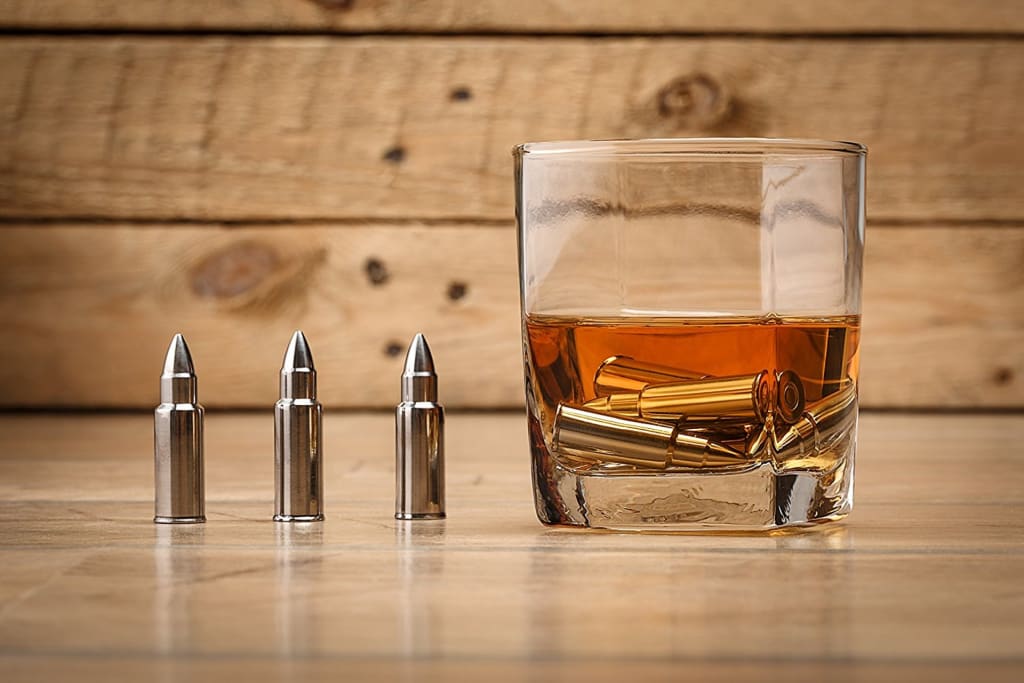 A good entertainer knows how to treat their guests right, get them to unwind, and also manages to make the most of their time while hosting. They know that it's not just about making good conversation or having delicious food available.
Drinks, and how you serve them, make a major impact on your party. That's why it's a good idea to invest in some cool bar items to help you entertain guests in a stylish, memorable way.
Not sure how to add extra flair to your bar setup? Trust me, there's something for everyone here.
Brookstone is known for making some pretty cool bar items that commit to double duty on functionality. Opening up a wine bottle can be difficult, especially if you have a hard time with traditional bottle openers.
This wine opener works like magic, and doesn't even require you to press a button. To people sitting at your home bar, this must-have accessory for your home wine bar just appears like you put a cylinder over a wine bottle and then, magically, twisted the cork off after the big reveal.
No noise, no fuss, no muss. What's not to love?
Unless you've been living under a rock, you've probably noticed that rainbow holographic gear is really in style right now. This type of coloring, also known as iridescent, can be found on just about every accessory—including ultra-cool bar items.
True Mirage made a specialty cocktail set that features specially treated stainless steel in an iridescent theme. This small set carries all the home bar basics, but definitely doesn't leave your bar set looking basic.
Crystals are super stylish right now. If you believe in the magic of crystal healing, then you might want to check these out. Blue agates are said to help you become more tranquil, and also are linked to the throat chakra.
Should that be true, these four coasters might be the only bar accessories to promote good health while still keeping your table safe. The Royal Gift Shop uses genuine Brazilian blue agates to make these coasters. Your friends and your tables will love them.
Did you ever want to grab some coasters that were geeky and delightfully retro at the same time? Maybe it's time to grab these cool silicone coasters. Coming straight out of TheIT Crowd, these all-weather coasters are designed to look like old floppy disks from the 90s.
Anyone who loves geekery will find these to be pretty cool accessories to any home bar.
When you entertain guests, did you ever notice how hard it is to keep track of drinks? True ZOO sure did, which is why they came up with an item you need in your bar, minus the booze, that will make that chore easier.
These gift bow charms stick onto drinkware, and make it easier than ever to keep your guests' drinks easier to discern from each other. Your bar guests will thank you—and so will your dishwasher.
We've all seen whiskey stones, and yeah, they're really cool. They prevent ice from wrecking the flavor of your drink. You know what's cooler than whiskey stones? Whiskey bullets, which give the meaning of "having a shot" a totally different connotation.
These are stainless bullets that come in a revolver-shaped carrying case. Just chill them, and let them chill your drink. Trust me when I say this will have people talking about your bar set for a while.
Cocktail swizzle sticks are a must if you want to serve up a nice martini or a tropical drink, but let's face it, these cool accessories are a pain to reorder. Disposable cocktail sticks aren't especially good for Mother Earth, either.
Thankfully, there are some awesome, reusable swizzle sticks out there—including these drink-shaped sticks. Summertime tiki parties never looked so good.
If you haven't noticed, rose gold is the color of the decade. It's effortlessly chic, classy, and yet at the same time, oddly edgy. That's why so many cool bar tools being used in venues like PDT feature rose gold.
People who want an elegant, cool look should look into this wine bottle opener in a chic pink hue. Millennial approved? Yes, absolutely.
Another major trend that screams old school cool is adding a rustic twist to bar gear. Plenty of cool bar items fit into this trend, including stone coasters, woodsy drinking glasses, and yes, even rose gold gear.
For those who really want to nail the "lumberjack chic" vibe, getting a chrome animal aerator for their wine bottles is a great move. It's like seeing a hunting trophy on your wine bottle, minus the cruelty and creepiness.
When it comes to seeking out cool bar items, the real criteria that you should be looking for is getting a reaction out of people. You want something that flies in the face of "normal," in the best way possible.
That's what makes these hand-carved glasses some of the coolest drinkware we've ever seen. They're durable, unique, and hyper-classy. Expect lots of compliments on these timelessly examples of barware.