Turning a New Leaf
Cannabis legalization and the delicate balance ahead.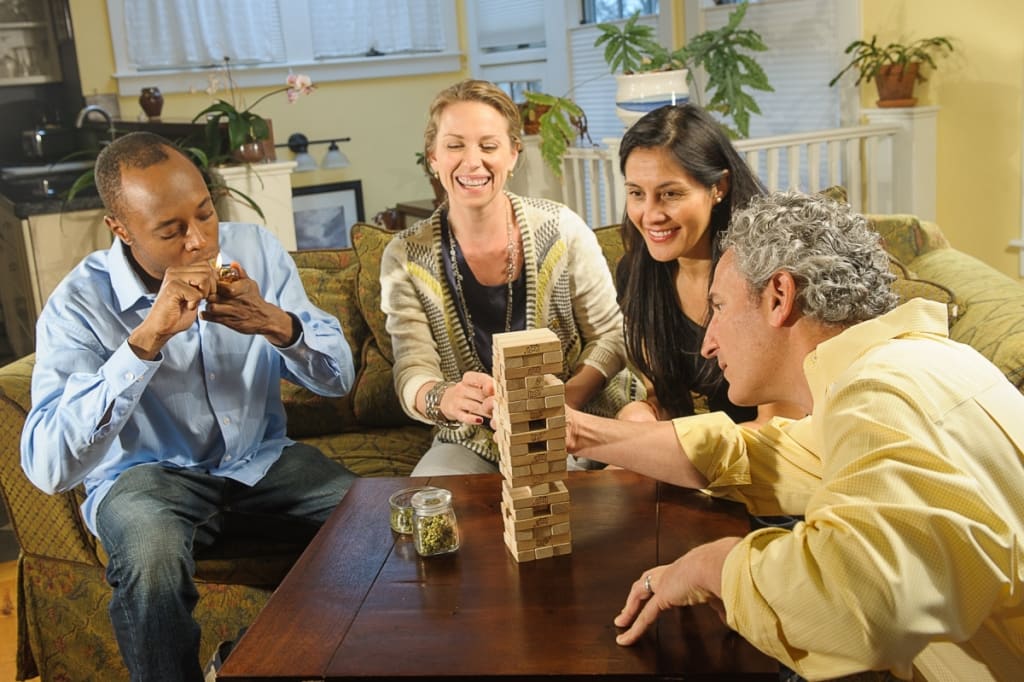 Photo credit: Drug Policy Alliance
With recreational cannabis just a few short months away now in Canada, for or against, the reality of its implementation is on everyone's mind.
Let's not kid ourselves and think everyone is all for this new found liberty. Fifty-one per cent of Canadians said they were in favour of legalization in the online survey by NRG Research Group, compared to 33 per cent who said they were in opposition, and 14 per cent who couldn't be bothered either way. While 51% is a majority, it's very slim.
The poll, conducted between Feb. 23 and 27 with 1,000 respondents, showed support for legalization was highest in Manitoba (59 per cent) and British Columbia (57 per cent) and lowest in Quebec (37 per cent). The reasons for and against are as varied as the people who espouse them. While many disagree on where and how it should be sold, the general consensus with 63 percent support seems to be that it should be 18+ only and taxed.
The many levels of government involved in this epic undertaking ensure one thing; too many lips on the joint, which has the potential to doom it from inception. The majority of people in the cannabis community agree, if you can't keep the price point in line with current values, they will fail to achieve the primary governmental goals of protecting children and eliminating the black market.
The draft law and its recommendations are a shock to many people who elected PM Trudeau in part or whole on his promise of legalization. From limiting plant counts to 4 per household with a maximum height of 100 cm, forcing the purchase of seeds and clones from LPs, or proposing sweeping powers for inspectors and enforcement personnel to invade your space; it has become a lot like prohibition 2.0 rather than the freedom promised to garner votes, and shows that the "experts" know very little about the plant.
The continued recommendations pour in from all of the usual sources, however, a lot of them are based around questionable science. Claims that form the basis for many of the government's arguments are derived from data mining and long held misconceptions rather than the clinical studies from home and abroad that continue to show that mental health and driving high is not a concern. They continue to ignore empirical evidence that suggests that states that have legalized cannabis, haven't suffered from all of the hype of dramatically increased traffic accidents, fatalities, or damaged youth continuously regurgitated by government and police. Oddly, they have been finding the opposite.
Two recent studies of note have been released recently that look at this very subject. The first, conducted by the Insurance Institute for Highway Safety (IIHS), analyzed insurance claims for vehicle collisions filed between January 2012 and October 2016. The IIHS researchers compared claims in states that had recently legalized cannabis (Colorado, Washington and Oregon) with claims in neighboring states that hadn't.
What they found is, over that time period, collisions claim frequencies in the states that had legalized cannabis were about 3 percent higher than would have been anticipated without legalization. The researchers characterized that number as small, but significant. Collision claim frequency refers to the number of claims filed divided by the number of insured vehicle years. Some of which may be attributed to out of state traffic led by cannabis tourism.
Shortly followed by a second study, published in the American Journal of Public Health (AJPH), that found no increase in vehicle crash fatalities in Colorado and Washington, relative to similar states, after legalization.
The authors of that study analyzed federal data on fatal car crashes from 2009 to 2015. "We found no significant association between recreational marijuana legalization in Washington and Colorado and subsequent changes in motor vehicle crash fatality rates in the first 3 years after recreational marijuana legalization," they concluded.
So, we can see that states that legalized have a small, but marked increase in minor accidents, but no increase in accidents serious enough to cause death. Hardly cause to make sweeping changes to current DUI legislation.
Not all is doom and gloom however, with many civic counsels and provincial ministries well involved in developing and consulting with the community at large to gauge the publics input on how they feel legalization should come to pass. Like it or not, it is coming. Don't miss your opportunity to have your say when it becomes available in your area. Do your research. Touch base with a local Medical Cannabis society and they can provide a wealth of knowledge and links to understanding, this oft misunderstood plant.
Don't know where to start? Visit MUMM.ca, the great folks there have compiled a great resource of literature and documentation to help get you on the road to truth.
Peace and love.

Ben McCarthy
I am a 25+ yr cannabis consumer and advocate. I believe information is freedom. Join me on my journey of discovery and together we will unlock the mysteries and secrets of this wonderful plant visit me on Facebook or Twitter @cannacowboy
See all posts by Ben McCarthy →