The 10 Best Smoking Lounges in Denver, Colorado
Denver has always been a pioneer in the cannabis industry, and now the city boasts some particularly interesting marijuana lounges to give weed lovers an unparalleled experience. The best smoking lounges in Denver, Colorado, are sure to do wonders for your high times in the Rocky Mountains.
Colorado is somewhat infamous as a trailblazer (pun intended) in the cannabis industry as one of the earliest states to legalize access to marijuana. With a plethora of dispensaries already established throughout Denver, the city is now seeing an upsurge in smoking lounges dedicated to providing safe and social spaces for smokers to kick back and have a good time together. Working in accordance with laws regarding the consumption of marijuana, these lounges are crafting unique experiences for pot-lovers over the age of 21+ to enjoy. As a result for anyone looking for a trendy and fun place to consume cannabis in Denver, there are more and more options popping up by the day. Any of the best smoking lounges in Denver, Colorado, will give you something you'll never remember! Or is it forget...?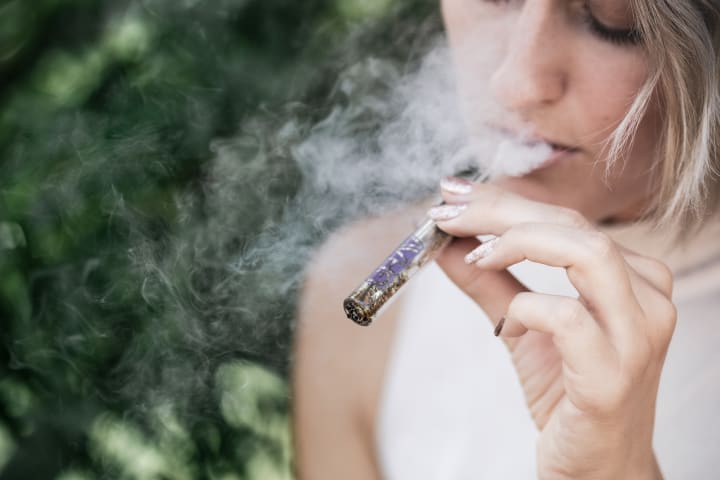 The Coffee Joint is somewhat of a historic site in Denver, as it was the very first cannabis-consumption business in the city's history to earn a license. As a social cannabis lounge and coffee shop, The Coffee Joint offers a laid back atmosphere to hang out with other weed lovers. They also host a ton of cool events throughout the week, from game nights to educational weed classes to live music. Note that this is a place to consume cannabis, not purchase it, so you'll need to bring your own weed or edibles if you want to make use of the lounge. If you're whipping up your own batch, make sure you know how to ensure that your edibles taste good before heading to The Coffee Joint so you're not hung out to dry.
Tetra 9 isn't the cheapest lounge in Denver; single-day membership comes out to $20, putting this lounge on the pricer end of the scale. What this lounge lacks in cost efficiency though, it makes up for in ambiance. The space itself is open and chic, providing a friendly and safe environment to sit back, relax, and smoke using your own equipment or something you choose to borrow from the lounge, including the full access to thier state-of-the-art electric dab bar. They also frequently host unique events such as cannabis classes and live music that only add to the cool atmosphere they've established. For a trendy, hip, 420 friendly vibe, Tetra 9 lounge is the place to go.
If you're looking for a private cannabis lounge to smoke in that isn't quite as pricey as Tetra 9, Studio 420 is definitely the place to go. Membership is only $20 for the entire month, with only a $10 fee with each visit, so it's got a great value considering you get access to the lounge as well as pipes, dab rigs, and other smoking accessories. What's more, Studio 420 has Netflix, games, snacks, and ice cream for members to enjoy while smoking and socializing. Be warned though, Studio 420 is not a dispensary, so you need to bring your own supply if you're planning a visit. Seeing as you'll be in Denver, where dispensaries abound, it shouldn't be difficult to acquire weed if you're running low. the only thing you're going to have to think about is whether you're looking to eat or to smoke before your Studio 420 experience.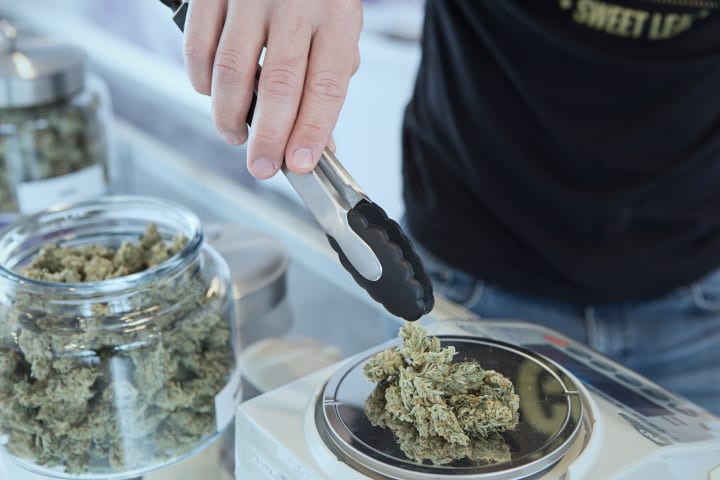 Why not take your cannabis tourism on the road? Loopr is a service that offers unique cannabis tours around Denver to see unique dispensaries and learn more about the cannabis industry, all while indulging in one, long, laidback smoke session. As a mobile cannabis lounge, Loopr will pick you up at various locations around town and whisk you off to bookstores, coffee shops, snack bars, and dispensaries known for their exceptional marijuana offerings. If you're looking for a truly unique experience that will give you an overview of Denver's thriving weed culture, Loopr just might be exactly what you're looking for.
If you're visiting Denver and want accommodations that turn your own hotel into a smoking lounge, the Adiago is the perfect place for you. Located in one of Denver's most historic neighborhoods, this incredible "Bud and Breakfast" is a 420 friendly getaway to make all your Colorado weed dreams come true. With designated smoking areas, you don't even have to leave this Victorian Manor to enjoy any of the cannabis products you've picked up from the cities abundant dispensaries. Enjoy the complimentary "wake and bake" breakfast served daily, and don't miss out on the happy hour munchies served at 4:20. For the luxury of a safe and comfortable environment to smoke in, the Adiago is an amazing option that transforms your own lodgings into a weed retreat.
iBAKE is one of Denver's premier cannabis clubs, providing members access to pipes, vaporizers, bongs, and other devices as they socialize with other pot enthusiasts. They offer daily dab and hookah sessions, as well as access to cool cannabis events for their 50,000+ members. They've also got a few different membership options, so you can customize your membership depending on how frequently you plan on visiting. This is a popular smoking lounge in Denver, so if you're looking to hang out and make some new friends, this is a great lounge to visit.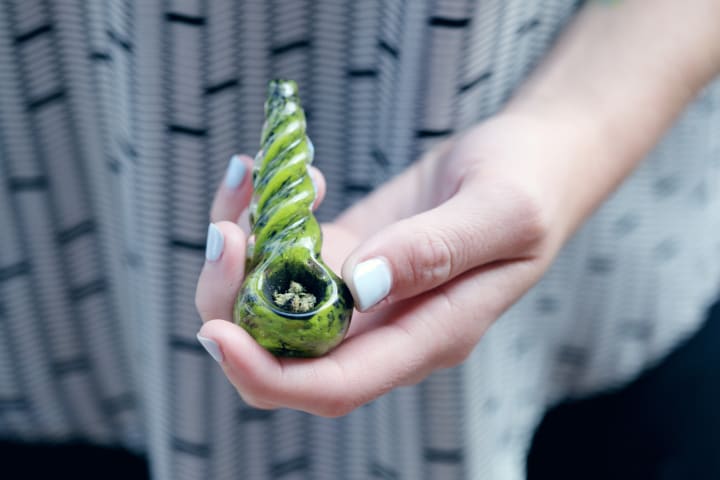 Another mobile option, Colorado Cannabis Tours offer exciting tours of Denver's most interesting 420 friendly sites. While the pricing can be pretty steep, the overall experience is well worth the money since some incredible experiences are included in the fee. Not only do you get to ride around the city in a luxury party bus or limo (which you can smoke in), you also get the opportunity to visit some of Denver's coolest dispensaries, see a glass blowing demonstration, try out samples of different strains, and more! While not a smoking lounge per se, the tour itself is an opportunity to smoke and sample marijuana, and you're free to toke while in transit to your heart's content. This is a fun and engaging way to experience Denver's thriving weed culture, and it's a great way to take advantage of Colorado's lax marijuana laws.
Club 64 is a little different from the other cannabis clubs here because it takes privacy to a whole new level by keeping its exact location discreet. Anyone over 21 can sign up for membership over the phone, or for a small additional fee, pay at the door. However, Club 64's location is only revealed after a membership has been purchased, and new members must meet up in downtown Denver at 4:20 PM to get the info. Not only do you get access to the club itself, but membership also gets you a list of secret 420 friendly bars and clubs across the city. For anyone interested in a more private and secluded experience to meet likeminded individuals, Club 64 is definitely the way to go.
Spectra Art Space isn't a smoking lounge by definition; it's a gallery spotlighting artists and creatives in Denver. That being said, in addition to showcasing the talents of local musicians, artists, restauranteurs, and musicians, Spectra Art Space does allow cannabis consumption in the backyard during events. This makes for a unique smoking experience, as you're able to casually blaze while taking in some incredible art pieces or trying out some incredible food catered by local chefs. Because it's neither a dispensary nor a smoking lounge, you do have to bring your own weed, but feel free to use the beautiful backyard for your own recreational purposes.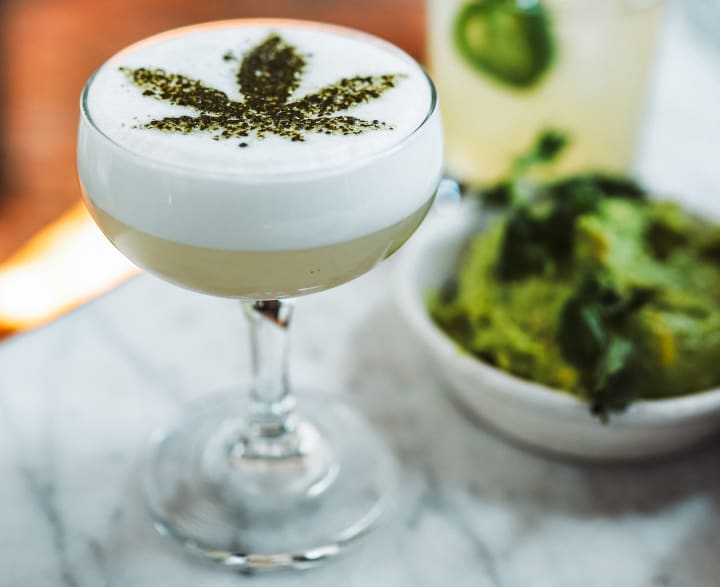 Ganja Gourmet is Colorado's first legal marijiana dispensary-restaurant hybrid, and it's not only a chill place to smoke over some classic munchies, it's also a great place to get edibles. This is a really social environment where visitors are encouraged to smoke casually with friends over a quick bite, and the friendly atmosphere makes for an easygoing experience. In addition to traditional fare in terms of edibles, Ganja Gourment offers pizza slices and lasagna infused with weed, allowing you to satiate your weed craving with a savory dish. If you love the classic stoner aesthetic, Ganja Gourmet is a fun place to meet up with friends and smoke together while enjoying some delicious edibles.
For many people living in or visiting Denver, cannabis lounges are popular places to unwind and make the most of what the city has to offer. All of these spots offer something a little different from one another, but no matter which lounge you visit, you're sure to have a fun and unique experience. While the history of marijuana in the US is long and somewhat fraught, the future of cannabis in the States lies in cities like Denver, which open up spaces for weed lovers to come together and smoke safely and socially in public. Visiting any of the best smoking lounges in Denver, Colorado, can give you a glimpse into the rapidly approaching future of the cannabis industry.
Reader insights
Be the first to share your insights about this piece.
Add your insights