How to Ensure That Your Edibles Taste Good
No More Grassy Cookies!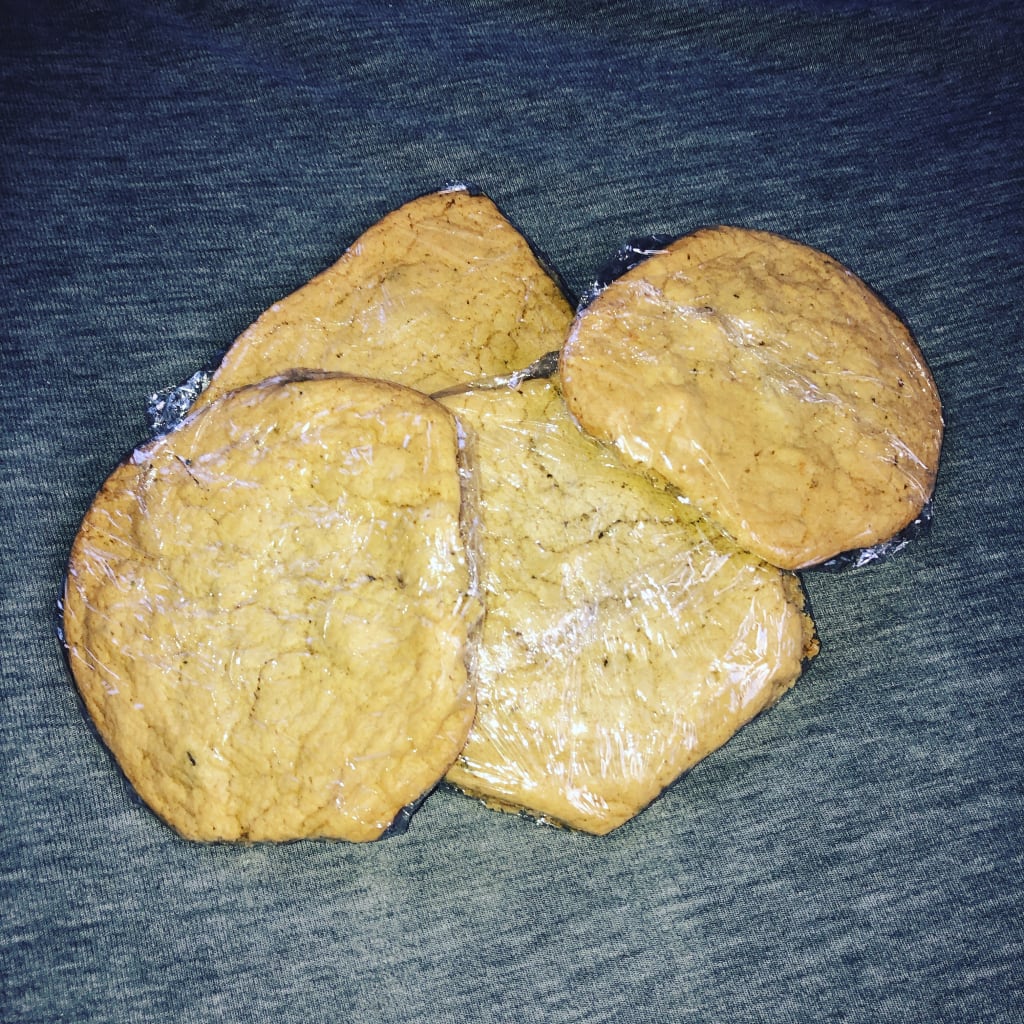 https://www.instagram.com/p/BuEdIbIlMfF/
We've all been there: we take a huge bite out of a brownie or cookie, expecting it to taste like sweet, fudgey heaven. Then we get a huge hit of dirty tasting herb that almost ruins the experience (I only say "almost" as it often makes up for itself in 45-60 minutes). How can you avoid something like that? Well, you can start by making your own treats. But here are some tips on how to make sure you herbal delights taste like the treats they're intended to be!
1. Don't be afraid of extra sugar
I use this technique all the time. It's literally the easiest thing you can do to change the taste of what your baking. My strategy is to add at least an additional 1/4 cup for each full cup the recipe calls for. This is a good medium since it won't alter the cooking time/temperature or final texture very much, and it does wonders to cover the herbal taste.
2. Properly infuse your butter/oil
I'll be honest, I don't mind a hint of weed-taste in my edibles. After I make my butter, I do often add the trimmings I used into the final batter. But if you're not about that extra life, make sure your herb is properly decarboxylated (I recommend 30 minutes in the oven at 250 degrees). Then when you start to mix your base with the herb, make sure you infuse it in a double broiler and the water is at a boil. Stir it regularly at this point for about ten minutes, and then turn the stove to medium-low heat and let the mixture simmer for an addition hour. Stir occasionally and then turn off the heat to let sit for about 25 minutes. This allows for the components to properly come together.
Next, use cheesecloth or a coffee filter to filter out the plant material. Making sure that everything is properly infused helps insure that you don't lose potency, and taking out the excess material helps prevent an overwhelming taste.
3. Extracts are your friend!
No I don't mean waxes or dabs. I'm talking about flavor extracts such as vanilla, almond, or fruit. Vanilla is probably the strongest tasting, so if you're making cookies, add a little extra vanilla extract so it covers more of the flavor when it bakes. What's nice about a little extra extract is that it nearly has no effect on the final texture or look of the product, so have a good time! I personally like to add a little extra vanilla, alongside some almond to my cookies, and just an extra teaspoon of vanilla in my brownies. Do that with the extra sugar, and you'll be in the finish line for some delicious high-end happiness.
4. Extracts are your friend!
This time I am talking about waxes. What's nice about concentrates is that they're pretty much entirely made up of terpenes and proteins, meaning that the grassy taste is completely non-existent. You instead get a more sage-like flavor. Which since it's not as strong, it just makes covering the taste even easier!
Another added bonus: more subtle taste, much higher potency! No need for extra herb to put you on the moon, since when you mix in concentrates with the fact that edibles hit harder anyway, you will probably need very little to turn your eyes red.
5. Chocolate!!!
Always. Add. More. Chocolate. When I make a dozen cookies, I add three cups of chocolate chips instead of 1 1/2. When I make brownies, I put in a mixture of thick milk chocolate with extremely strong dark chocolate.
Now obviously you can add more of any ingredient you want. But since chocolate is the most common, I just decided to emphasize that.
I hope these tips have helped you with your future batch! I'm definitely going to add more to the list and I'll be uploading recipes in the very near future! If you enjoyed reading this, follow my instagram @joes_cannabakes, where I post pictures of my creations, as well as the ones submitted by fellow bakers!