London Pound Cake 75 & Platinum Cake
The line between un and forgettable is drawn right about... here.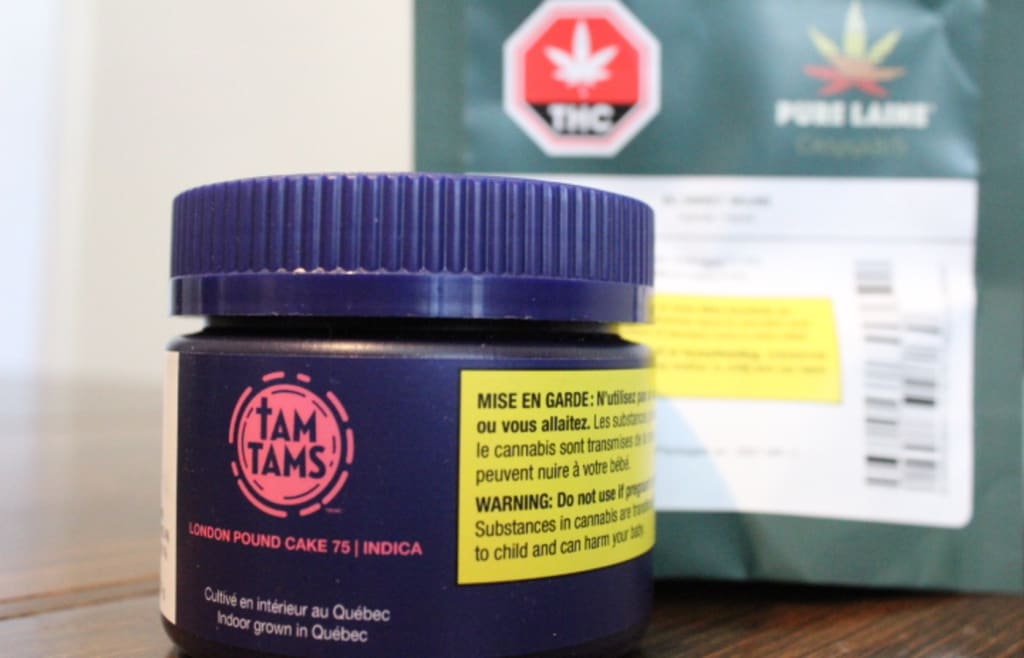 Photo courtesy of the author
Welcome to another cannabis review from me, the Houstonian in Montreal. You can read all about who I am in regards to this article series right here, or you can scroll on past all that and we can talk about some dank(ish) nugs.
London Pound Cake 75
I'd like to take a quick detour for something of a culture lesson for those not in the know. Like all of my other cannabis reviews so far, this one is about bud that is specifically available through SQDC, which is where you go to get weed in Quebec. Tam-Tams, the brand that produces this strain, takes its name from a weekly-ish festival of the same name that takes place every-ish Sunday in Montreal's Mount Royal Park, specifically under the shadow of the massive George-Etienne Cartier Monument. If you have nothing else to do and no children to be particularly responsible for on a Sunday afternoon, you can go to the Tam-Tams to mingle with patchouli oil scented strangers. Hear the sounds of their drum circles and/or overenthusiastic rants concerning the production of NFTs. Smell the myriad of strains being burned openly and without care, even during a pandemic, apparently. None of this is to say that the Tam-Tams are bad, rather that they are far less interesting than they appear from the outside. Unfortunately, that's a good way to sum up this strain, as well.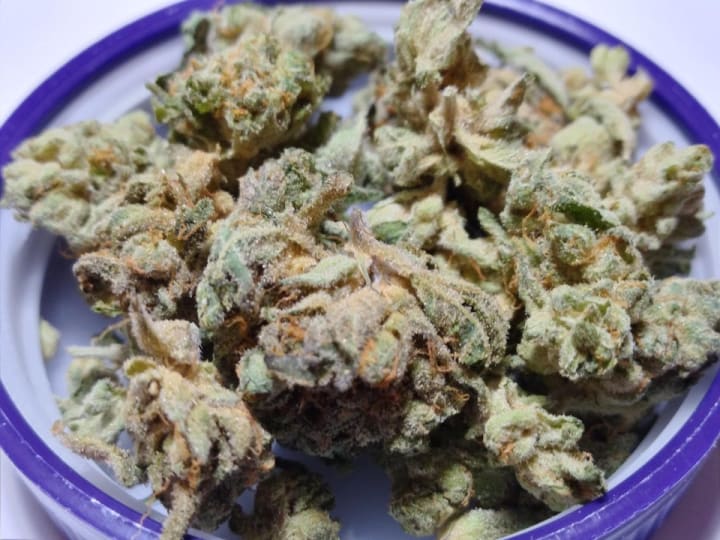 London Pound Cake 75 by Tam-Tams looks pretty great. It has a good consistency. It's light and fluffy, with an aroma not unlike rotten fruit when the larger nugs are cracked open. The smoke is similarly delicate, with a sweet finish that is genuinely delightful. Boasting 19-24% THC, most of my experiences with this strain have led me to believe that it actually averages on the high end of that, as the high is always medium to heavy from only a few quick tokes. It all sounds good so far, I know, but the high itself is not very remarkable. The effects are relatively short lived, with more of a lethargic comedown than I personally like, even from an indica. If it was doing something for me beyond a generic sensation of "stoned," then this would be a different conversation. This isn't a case of "you just don't like indicas," either. This is simply a matter of not wanting to pay $8.51 for a gram of something that is prettier than it is good. Like the Tam-Tams themselves, that's the case here. I won't say that this is a strain which should be discounted entirely, especially if you just need to smoke something to knock you out for a while for whatever reason, just don't expect it to be more than that.
Platinum Cake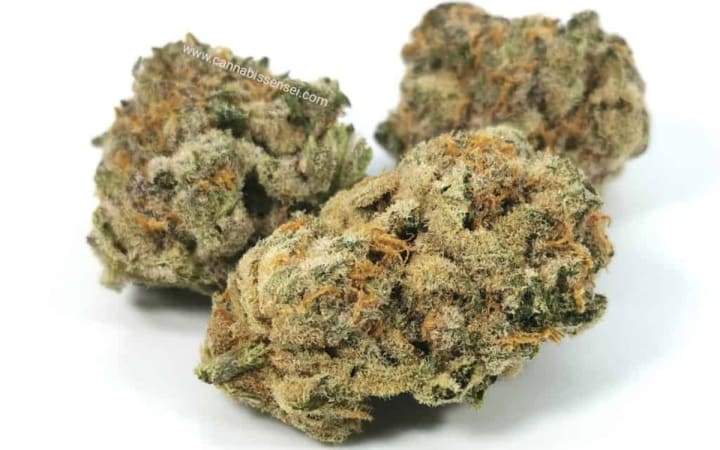 This medium strength hybrid strain from Pure Wool Cannabis lives up to its name in surprising fashion with a glimmer that seems impossible to capture in a photograph. Breaking up this soft, crumbly, beautiful bud reveals a shimmer that is quite literally platinum in appearance alongside a softly spicy aroma akin to fresh cardamom. The consistency of this strain is top notch, and at $7.11 per gram for 15-20% THC there isn't much room for complaining. The smoke, while not as light as the last strain we looked at, is similarly sweet on the finish after a start very much the same as the scents it presents in an unburnt state. All of this is followed by a delayed, lingering, and powerful high which should not be underestimated. I would almost recommend treating this strain like an edible. Just have your normal smoke and then wait twenty minutes, unless you're a glutton for punishment (read "couchlock"). In every way, this is a sigh of relief after having disliked Pure Wool's BC Sweet Skunk as much as I did. Their Platinum Cake isn't on my list of favorites for this year, but the fact that it didn't miss the mark by all that much means there's a good chance it could end up on yours.
John Dodge is kind of sad that this article didn't turn out longer than it did. Let him know that it's all good by clicking the heart and subscribe/follow buttons below. If you want to directly help him buy more cannabis (for review purposes only, I super duper promise), you can send a tip right here on Vocal. You can also find him on Facebook, Twitter, and Instagram, as well as over on CBR.com where he writes about comic books almost every single day. For even more comic book nonsense, follow his other social media accounts here, here, and here. And, if you're interested in signing up for Vocal yourself, follow the link right here.