Who Rescued Who?
Forever My Shadow and Anchor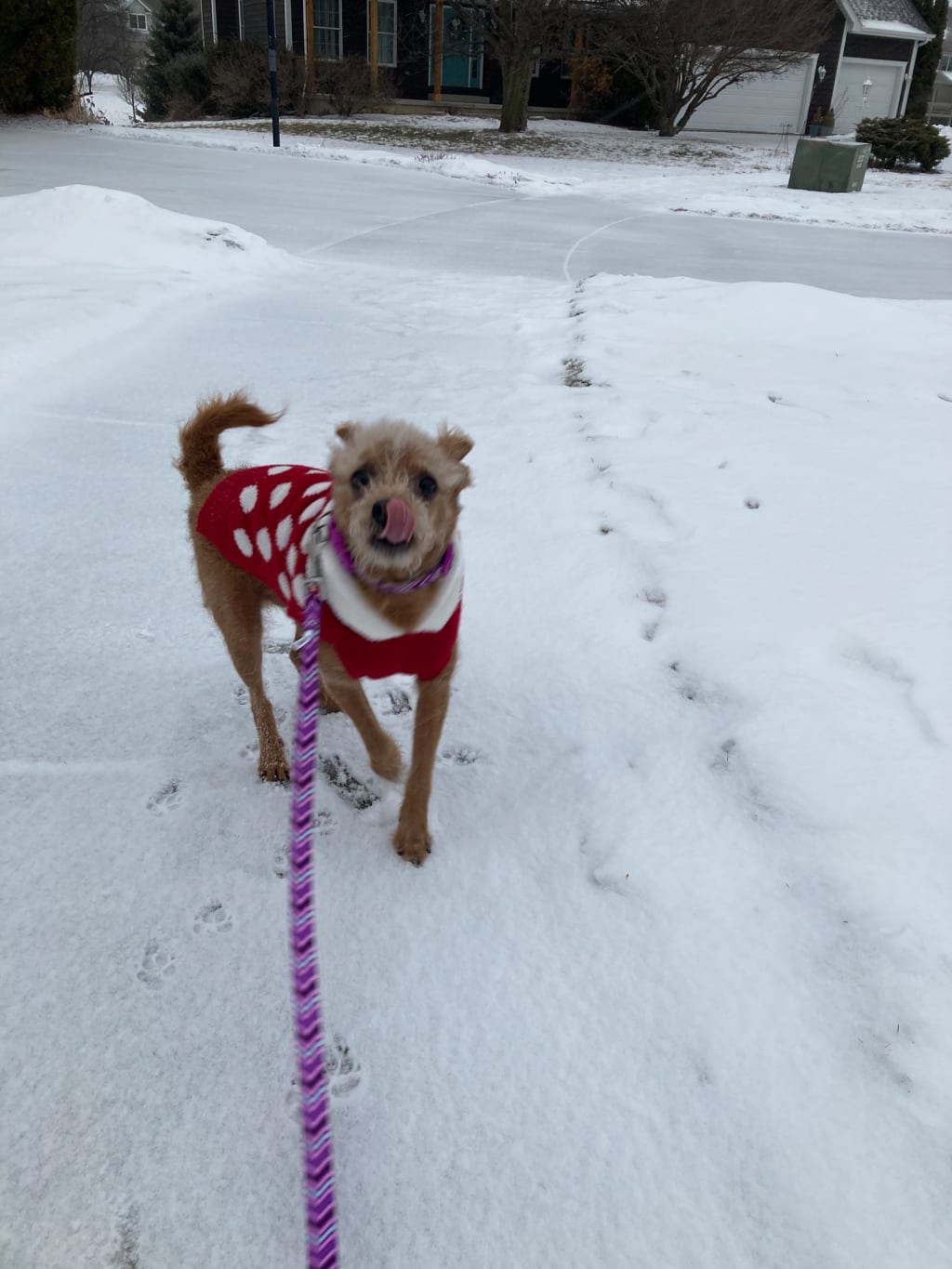 2013
That's the year we found you.
You had been hit by a car,
Left for dead along the side of a road.
A good Samaritan came to your rescue.
They took you to Noah's Hope.
The vet said you might not make it through the night.
Your foster was in tears.
But having the fighting spirit in you,
You made it to see another sunrise.
Each day you got better.
Up til the day I met you.
My sweet puppy only a year and a half.
That first week you came into our home,
It changed my life for the better.
At first, I felt jealous,
Because you favored the youngest.
But the night you chose my bed,
I was delighted.
I wouldn't be surprised
If you sensed my broken heart,
That night.
Since that night you've been my shadow.
My anchor in my stormy sea.
When all I wanted was to run away,
You kept me home,
Because of my love for you.
You've watched me slowly crumble.
Until the day,
I could no longer stand it.
But you were my anchor.
My gift from God.
My reminder that you needed me.
Even when I didn't believe in myself.
You laid there watching me,
As I tried to end my life that night.
But I couldn't.
I just wasn't strong enough.
Not with you watching my every move.
On the nights that I would self-harm,
You would whimper.
As if you knew what I was doing.
Oh, how my life would have changed,
If it hadn't been for you.
I can't believe it's been almost 8 years,
Since I first called you my puppy.
Thank you for being there for me.
I love you Tramp.