TRIBUTE
A Black Lives Matter Poem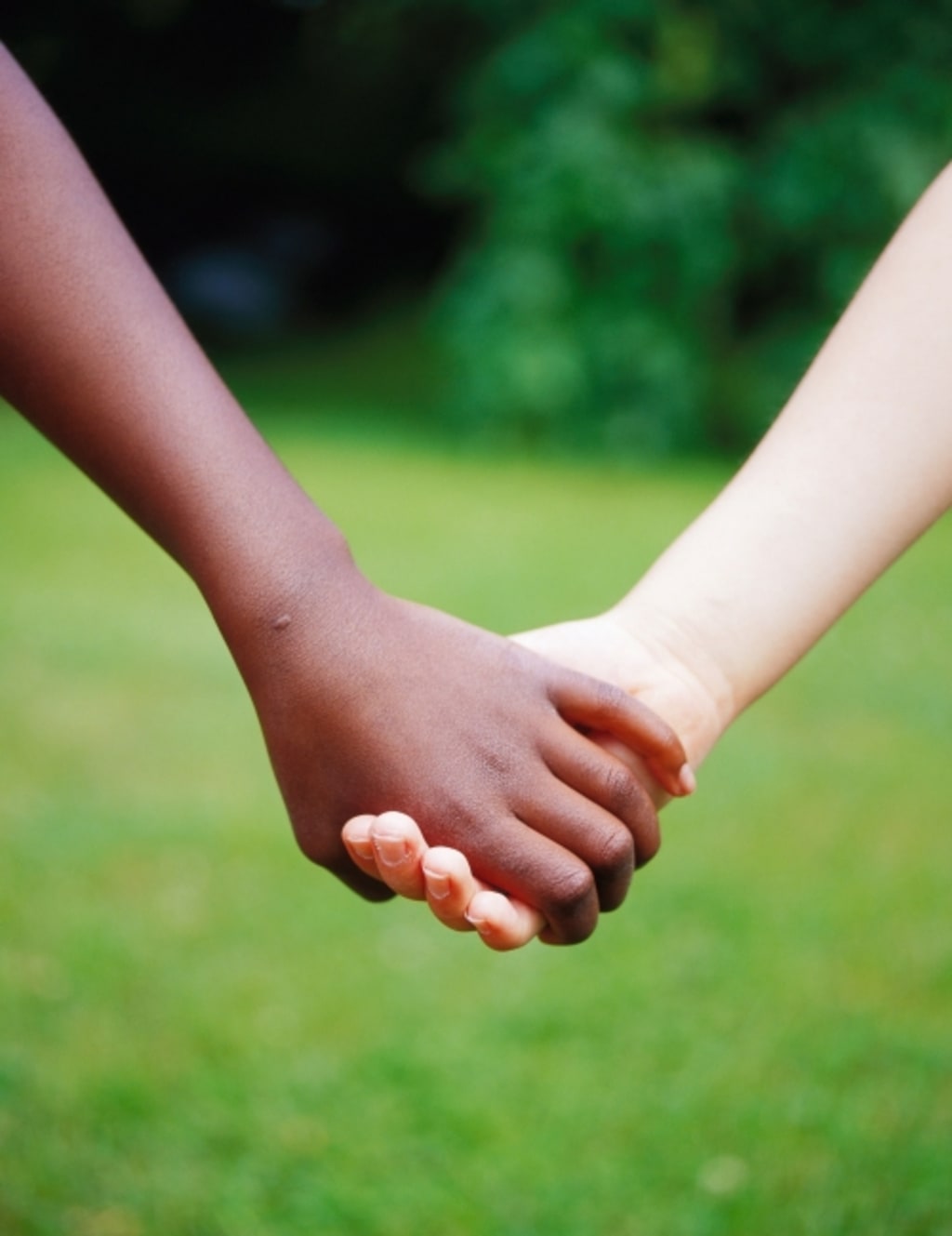 Her name was Gay,
from a time when the word also meant bright like flowers,
or the awnings at a fair. Gay was tall and beautiful
and she had a lilt when she walked.
I remember dimly
a brief season
where we shared secrets and laughed shyly,
holding hands on the playground,
running to commandeer the swings
or play foursquare, or huddle together
in a corner and play jacks.
To my baby porcupine, she seemed a gentle fawn,
and we were the best of friends.
Then one day, I got to school
and Gay shunned me. I don't know
if she simply didn't like me
or if someone got to her
because I was white
and it was the '60s.
But I can still feel her fingers locked through mine
(she taught me to do that)
and see her pretty neck and halo of soft hair
and feel the pride of having her by my side.
Her name was Marsha,
and she was a counselor
at the Scout camp where I was both joyful and homesick.
It was a magic place.
One day it was rainy and everyone stayed
in their tents but my friend Linda and I,
we went into the gym and Miss Marsha was there.
She said "Come, I'll teach you something new"
and she put on some Jackson 5
and to the poignant strains of I'll Be There
she made her hips flow
and illustrated with her hands.
She told us,
"This is soul dancing. Get up,
it's easy, you can do it.
You too, Karen.
Yes, that's it,
move to your feelings."
And I wanted her for my big sister.
His name is Joe,
and he plays bass guitar
in a well-known local band.
I'm a big woman now, and not young,
and the other guys are distant,
But Joe always walks through the crowd,
mid-set, talking to folks and playing his axe
and he stops at my table, bending his ear down
so that I can speak to him.
And when he does, it doesn't matter
that I'm fat or have issues
or don't dance anymore.
So please forgive me
if I am confused
when you say Black Lives Matter.
To me, it's when did they ever not.
I have to transcend my experience, and realize
Now you need my heart and my strength
and more than ever, my absolute certainty that love
comes in all colors.