Thoughts on a Summer's Walk
Musings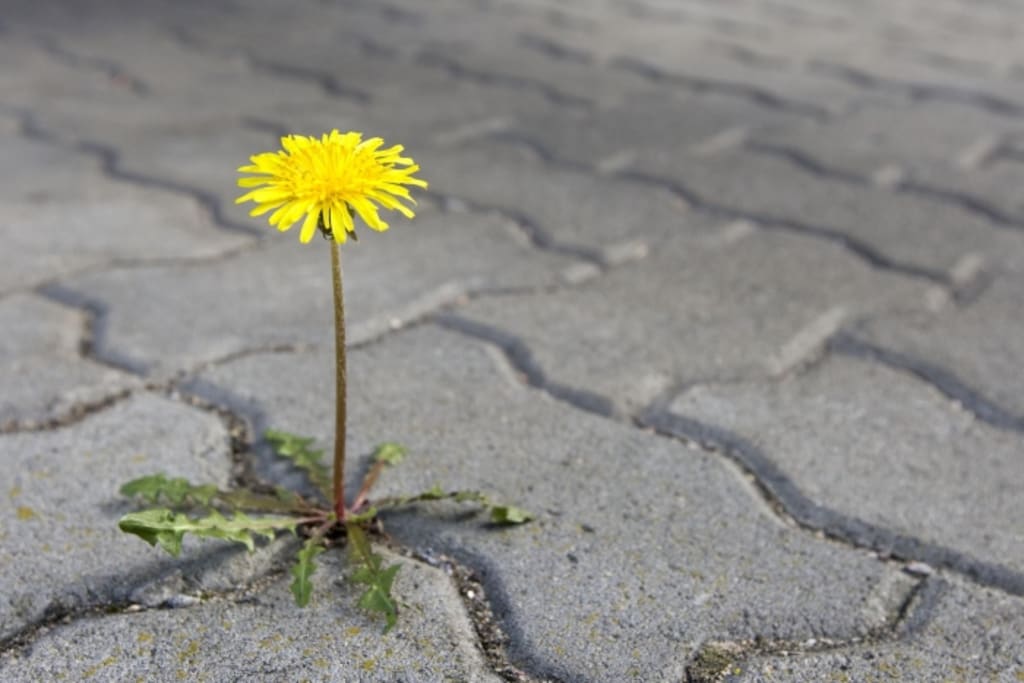 As summer ripens
I ponder love:
white light, and the two souls,
their undulations spiraling the air,
giving over to silence. This they dare
without sustaining tension: their atoms speak,
the motes of dust turn, slowly.
This I would know.
As I walk, the corrupt leaves
huddle, torn, in curb and corner;
my footfalls sure, I follow
the canal, mostly dry now,
its trail of water like the remnants of faith.
Life throbs around me, much of it mindless, chaotic;
I hear the intake of my breath, jagged,
steaming back out; I know I live.
In this I place the years.
Above me, susurrations:
a tree speaks, small creatures shiver the branches.
The sun is thin, she shimmers grey,
Towards home I make my way
amidst tiny flowers.
Thoughts of hope like dandelions succor the hours.