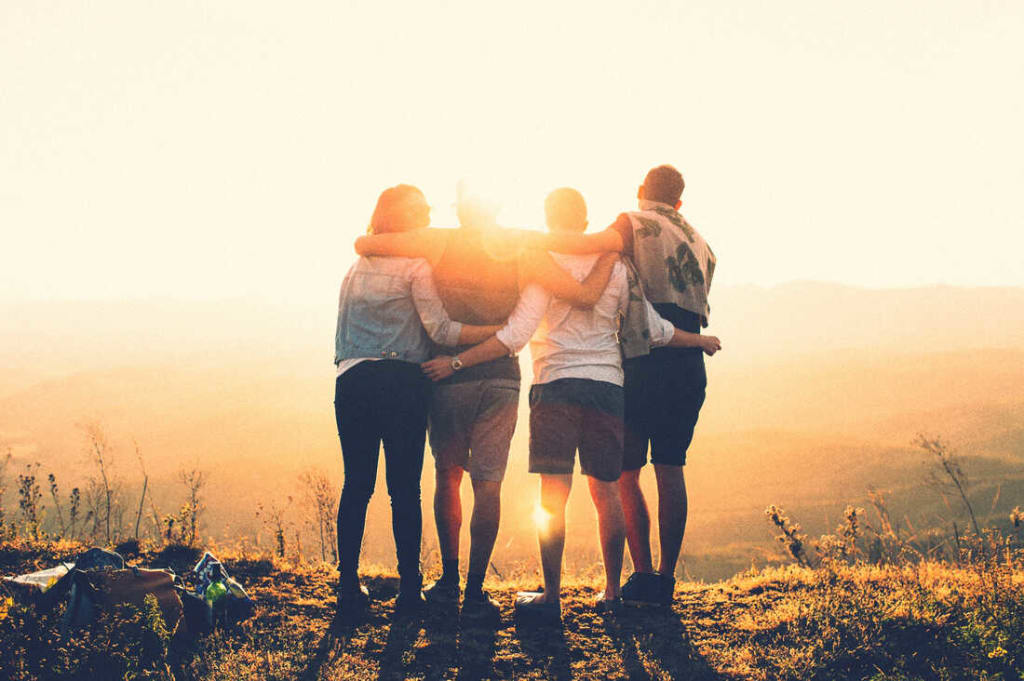 Friendship, a bond so strong and true
A connection between me and you
A love that lasts through thick and thin
A journey that we're both in
Together we laugh, together we cry
We share our hopes, we say goodbye
Through ups and downs, we stand tall
A bond unbreakable, we will never fall
We lift each other up, we never judge
We support each other, never hold a grudge
We share our dreams, we chase them down
Together we wear the friendship crown
Our bond is like a precious gem
A treasure we'll always defend
Through the years, through the miles
Our friendship never fades or dies
So here's to the power of friendship, strong and true
To the bond between me and you
A love that's pure, a love that's real
A friendship that will forever seal
The memories we've made, the laughs we've shared
A bond unbreakable, a love that's rare
A gift that we'll always hold
The power of friendship, a story to be told.
About the Creator
"Captivating tales weaved with words, emotions, and imagination. I am a storyteller who paints a picture of adventure, love, and life. Let me take you on a journey with my words."
Reader insights
Be the first to share your insights about this piece.
Add your insights