The Suitcase
An inadvertent time capsule.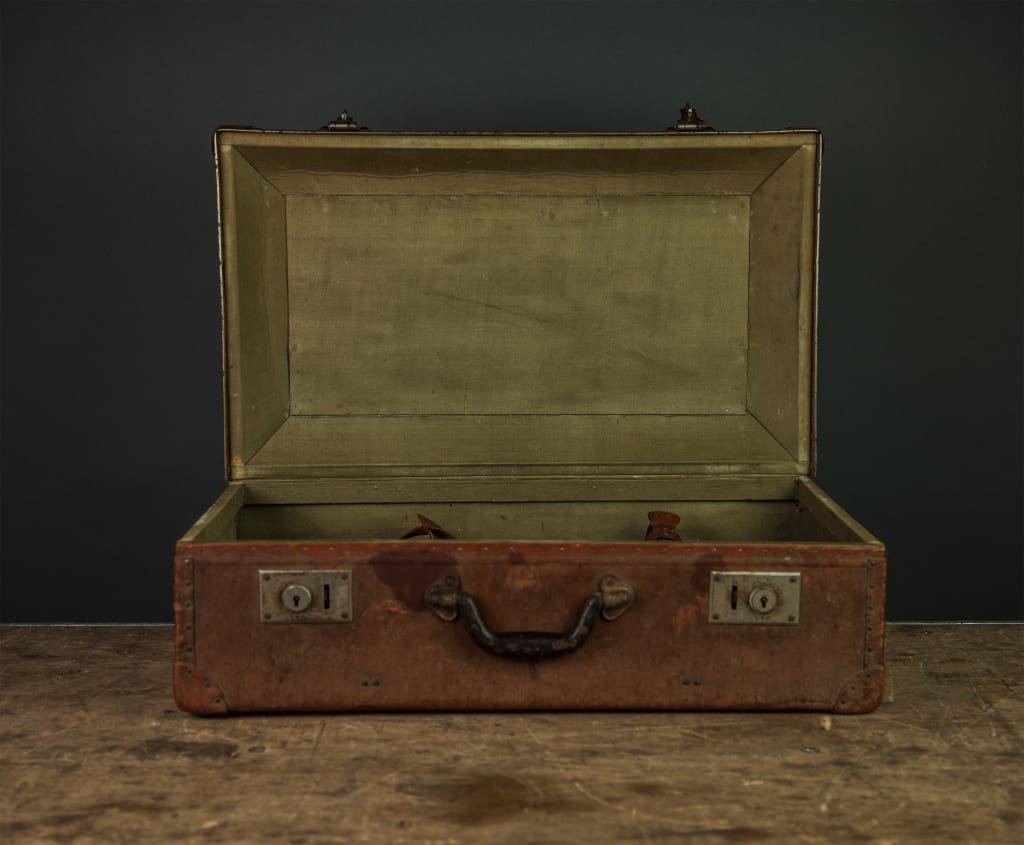 Image by StockSnap from Pixabay
I pondered
as I always did
on the 'used to' people
who lived here once.
The dusty, dirt-laden suitcase belonged to a man.
I wondered what his name was
as I opened the forgotten luggage,
trashed and torn and left on the side of the road,
like the unwanted doll from my childhood
gazing lovingly at the attic wall.
It waited for me because I was the one to scoop it up
that early morning
in the middle of being late and getting there.
The torn fabric told tales of harder times
and wealthy families ripped from the usual
rhythms of life by heartbreak
and disaster
wondering, by God, just painfully wondering
when they will breathe easily again.
The forgotten was my specialty
and I pulled the case onto the stoop
too eager to bring it to a safe place
too scared to be judged for my yearning
for this old, unwanted thing.
And I found treasures inside.
Photographs of strangers in black and white
staring sternly into the lens of new technology.
Names forgotten like the dumped case
and never to be spoken again.
My dreams of a tale existing only
In the depths of my imagination
dashed,
as I pulled
item after item
of 'unnecessary now' things
onto my lap.
Telescope and monocle
evening hat and fountain pen
And finally,
the diamond in the rough,
a journal of a broken man
telling tales of hardship dated 1914.
Death and destruction
other horrors undreamed.
So he packed what he needed
grabbed his children four, six, and ten
and set off to safe places
wishing to be forgotten.
The dark stains on the leather
the picture stitching together more clear
They did not make it away
They died right here.