Siddharta's Hideout
Nature Poem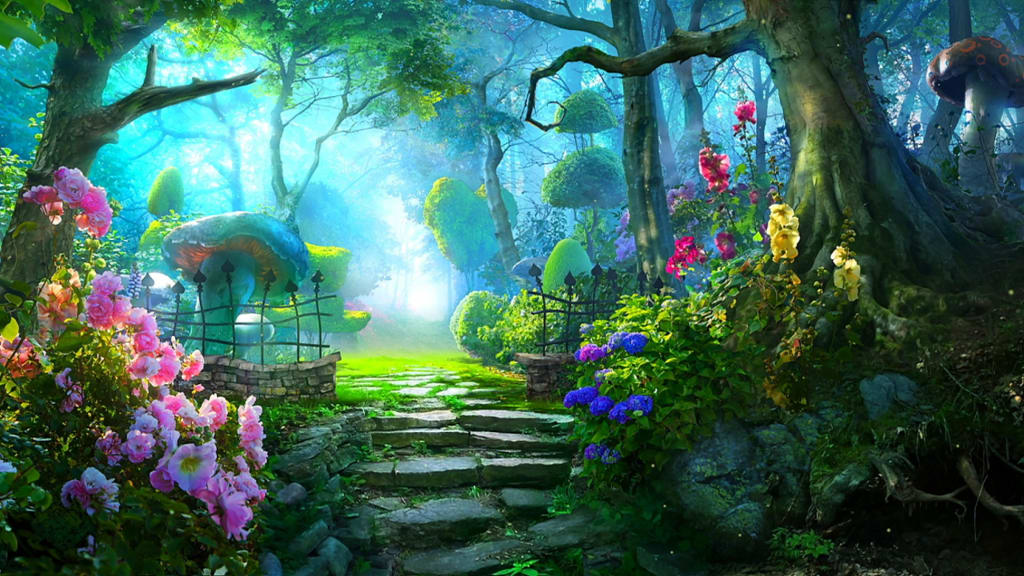 Juicy grape-like hyacinths,
the salty crystal raindrops pouring,
the crimson roses touching the stars,
as the amethyst glitter drives around the blueberry bushes.
The orange tangerine mist ,
the parakeet hills showered with dew,
with fuchsia dandelions blooming like cherries
and the rainbow flying and smiling.
The garden of candy apple orchard,
forests of sweet indigo berry trees,
I see magenta butterflies dancing
and citronella nymphs strumming the flute,
near the rocky fir green ravine.
The portrait of the harvesting land,
branchless trees now painted leaf trees
standing like statues, looking at the fish swimming
and mermaids posing on the seaweed throne.
About the Creator
Poetess, visual artist and lifestyle/quiz writer! My pastimes include reading, sleeping, gaming, music, fitness, etc! Be yourselves, be kind and value life! Let's connect and be friends!
My IG accounts: @tdwrites24 & @tdcreates97
Reader insights
Be the first to share your insights about this piece.
Add your insights