Seven Minutes
The Ultimate Sacrifice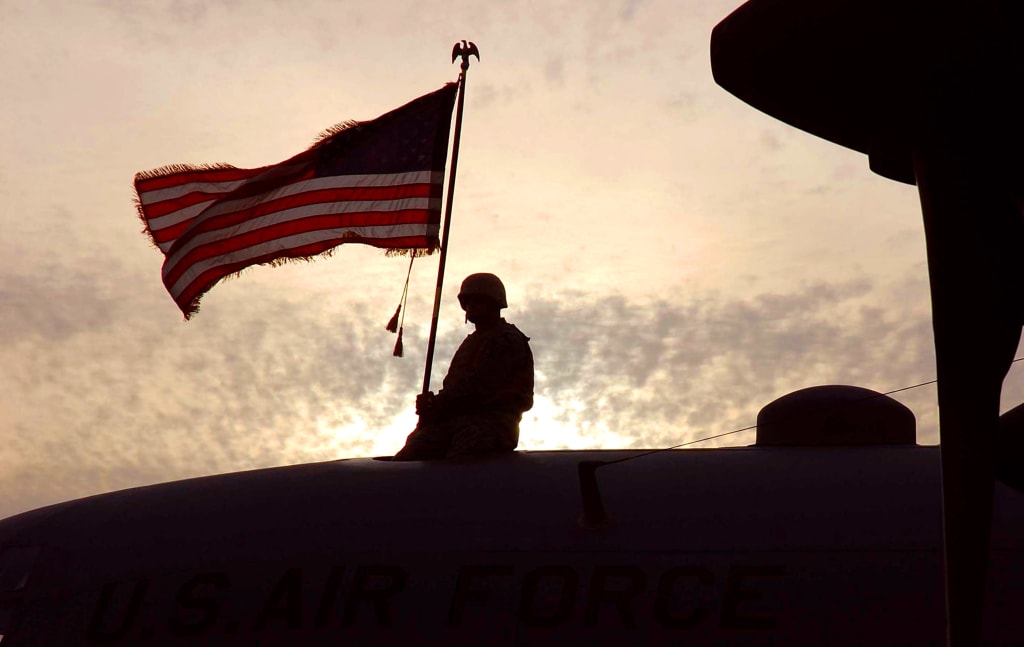 I watched your uniform disappear around the corner in the airport. It took us seven minutes to say goodbye. I stood for seven more staring at the wall you vanished behind, and then I walked to my car. It was raining, and I remembered how you liked to drive in the rain. "It's like a cigarette. It's calming," you'd said. I'd just laughed. Now I understood.
When I got home, I sat in the driveway and watched the rain beat down on the flag by the door. Sometimes it felt like you loved that flag more than you loved me. But I was never jealous. I was proud. And I was never happier than when I was with you.
You wrote me letters. Seventeen of them. You told me all of the things that you wished, and I wished them, too.
I saw your hands when I closed my eyes, and the scar on your shoulder. "I've seen some things," you'd laugh from deep in your chest. It was your laugh that first made me fall in love with you, the way it was so rare around everyone but me. And it was your laugh that first made you fall in love with me, the way I brought it out of you.
I imagined you in the desert somewhere, fighting for your country. Fighting for your life. Sadness. Fear. Pride. I felt it all, every day.
I saw them before they knocked on the door, two uniforms walking up the driveway. I saw them and I knew. You weren't coming back. I fell to the floor, and I wished in that moment that it had been me.
It was seven minutes before a medic got to you. You lasted five.
Eight rifles. Three volleys. One flag. All my love, forever.
Goodbye.