Scrying
For as far as the eye can see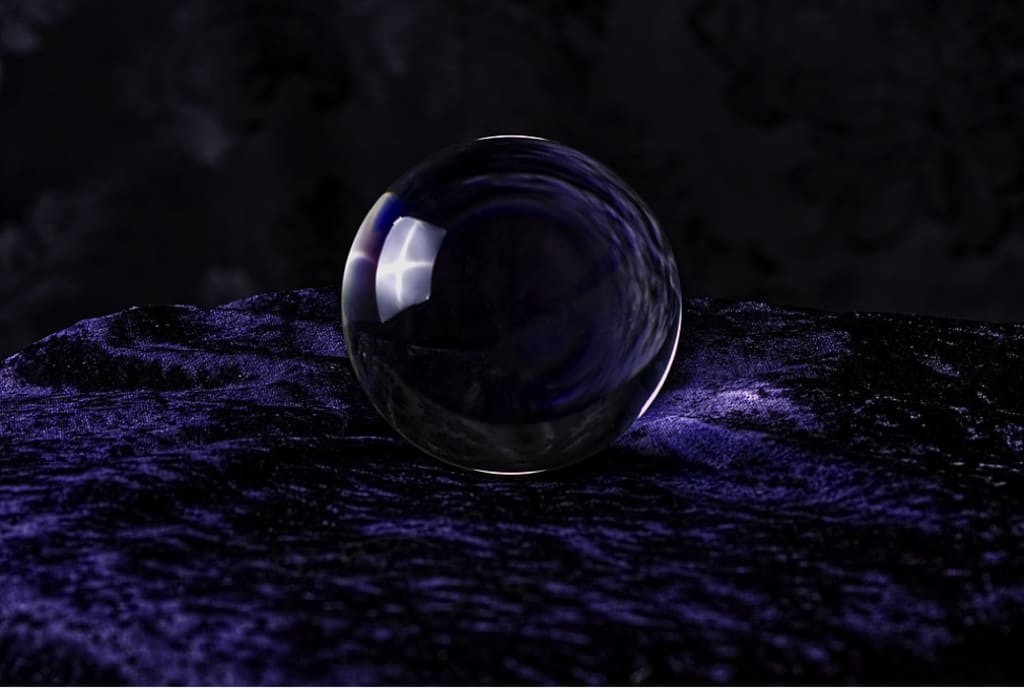 Scrying is a divination tool used to foresee the coming future by peering through reflective and naturally occuring material i.e. crystal ball, bowl of water, mirror, etc... A seer or practitioner foretells what he or she sees for the formidable future of those inquiring.
Glass. Obsidian. Water. Metal.
It is through this glimmer of reflection that your senses are bound by perception.
Bare witness to direct line of sight before what stares back at you has been filtered through the lens of inspection. Projection.
Seeing the eye in me as much as it pertains to thee as eye proceed with those realizations to be. Introspection.
Although in hindsight: such supreme knowledge, ancient wisdom and insight have given offering to foresight. Retrospection.
Staring into voids without warrant of investigation, let alone, the mystery to stir the imagination. Deception.
Gaze into the desires of the heart & know with your mind's eye that we are everything existing at once. Complexion.
Scale the composition.
Admire the juxtaposition.
Catch the eye.
Glance.
surreal poetry
This is not poetry; this is purpose.
This is Rites of Passage
As a Narrator, Orator & Translator of the Black, Healing & Literary Arts.
We have the Right of Way to
Know our Right to life, liberty & the pursuit of happiness.