Reclaiming Pink
and the mosaic of colors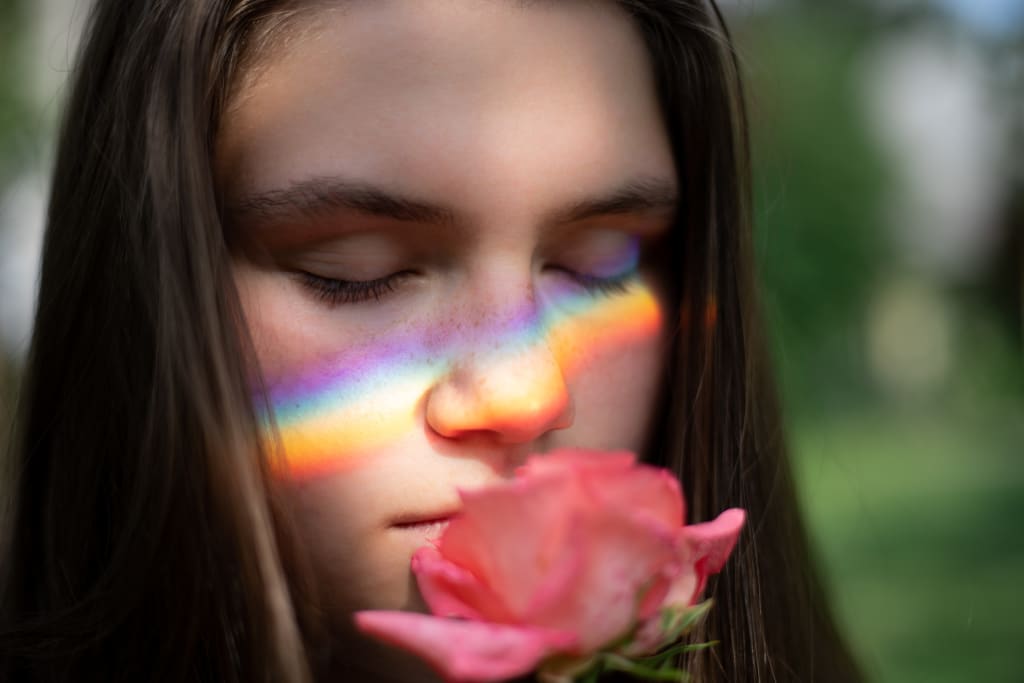 photo by Živa Trajbarič on Pexels
Pink first lived
in a time
I could never admit
to owning,
before I realized
years weren't meant to be
off limits
even if their memories
destroyed the peace of ignorance.
~
I once assumed
responsibility
for the hauntings of truth.
~
Grey was my
safety blanket
when nothing felt right,
and it often did
as I embraced
the weight of dullness
because emotion
and sincerity
seemed completely foreign.
~
Sometimes, I cried
for forgiveness
of a sickness that wasn't mine.
~
Black consumed secrets
so cosmically
that I could forget
we were constantly warring
with the shame
of betrayed vulnerability
and, instead, collected
the impressions of security
through bittersweet disconnect.
~
I learned to only
trust myself because anyone else
would ruin us eventually.
~
White was a lie
concocted to hide the mess
of a fragmented time,
blotted with confusion,
because childhood
came later for the same reason
we never imprinted
vibrant, finger paint smudges
across our own canvas.
~
I clung carefully to a dream
that we could simply wash away
unwanted histories.
~
Pink thrives now
in a mosaic of colors
that are finally allowed
to take root and bloom
without unloved discomfort
seeping through
the honeyed musings
of a playful soul
rightfully being reclaimed.
About the Creator
Wayward soul, who finds belonging in the eerie and bittersweet. Poetry, short stories, and epics. Stay a while if you're struggling to feel understood. There's a place for you here.
Reader insights
Be the first to share your insights about this piece.
Add your insights