Putting Makeup on Grandmama
We only see what we believe.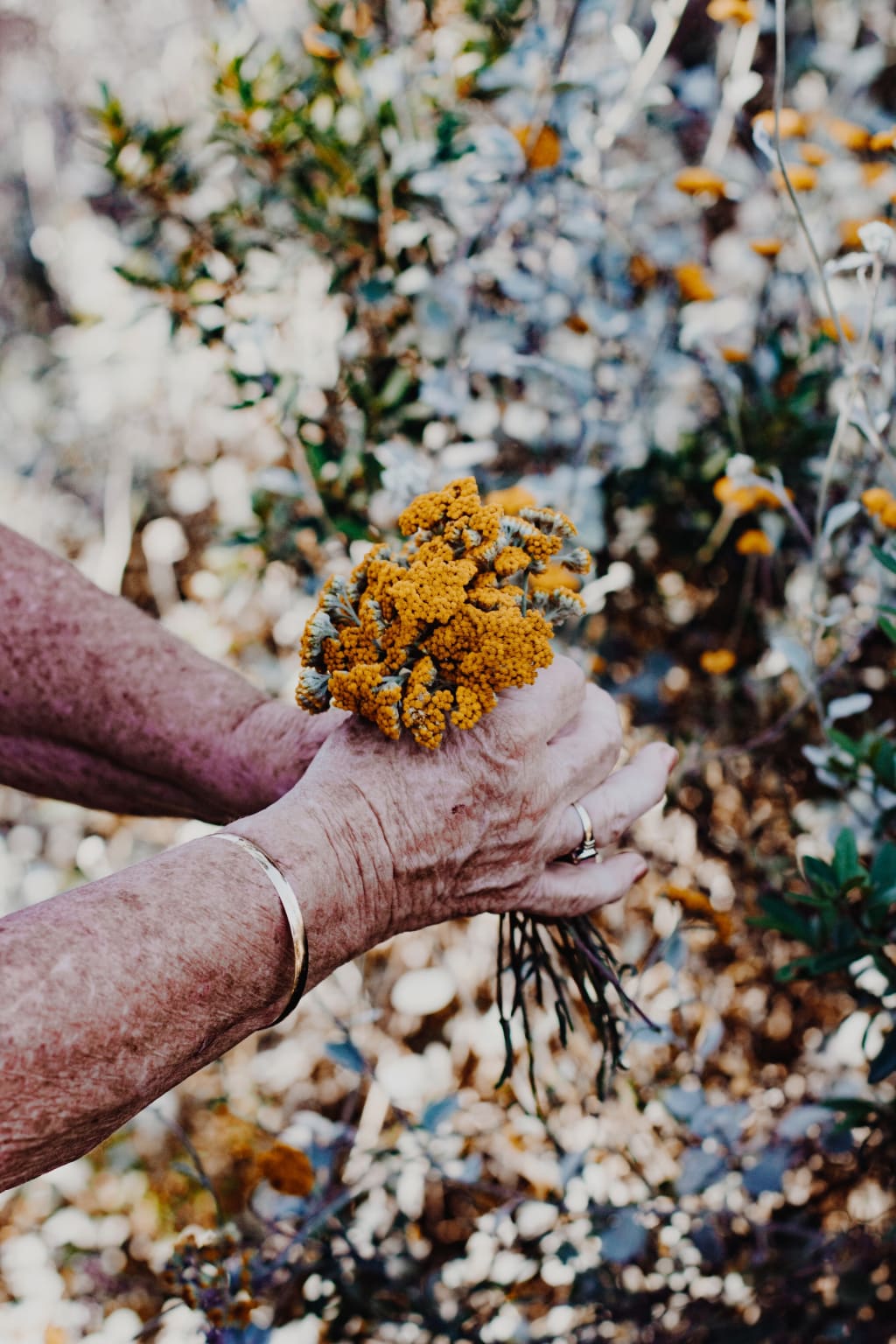 Image credit: @sincerelymedia on Unsplash
What do you see when you look at you?
Do you see lines and wrinkles and rolls?
Do you see 1000 hairdos that never laid quite right or a smile that isn't as bright?
Do you see stress or stories in the shadows of your eyes?
Your hands, folded in your lap. Do they remember the stubble of his cheeks, the tickle of fireflies?
"Where are we going?" you said to me.
"It's your birthday, Grandmama! We're going to see everybody." I smile and remember the smell of hairspray, your fresh roller set every Friday.
A swipe of mascara, lips pressed twice against a rosy stain. Rubbing your fingers against the dull aches and pains.
Your tired and cold body, folded into a wheelchair. Do you remember our walks together in the Summer air?
"Why are you here?" you said to me, shoulders hunched against the breeze.
"It's your birthday, Grandmama ..." I whisper, my makeup smeared and chest tight from tears.
Forgetting your years ... the worst of my fears.
Who does she see when she looks at me?

Alyson Kate Long
I'm a copywriter by day; a Kindle junkie by night. I love Indian food, MacGyver reruns, and my tattoo of falling into a really great book. Low-key, loosely planned, memory-making days are my style (but there's always time for a nap!)
See all posts by Alyson Kate Long →