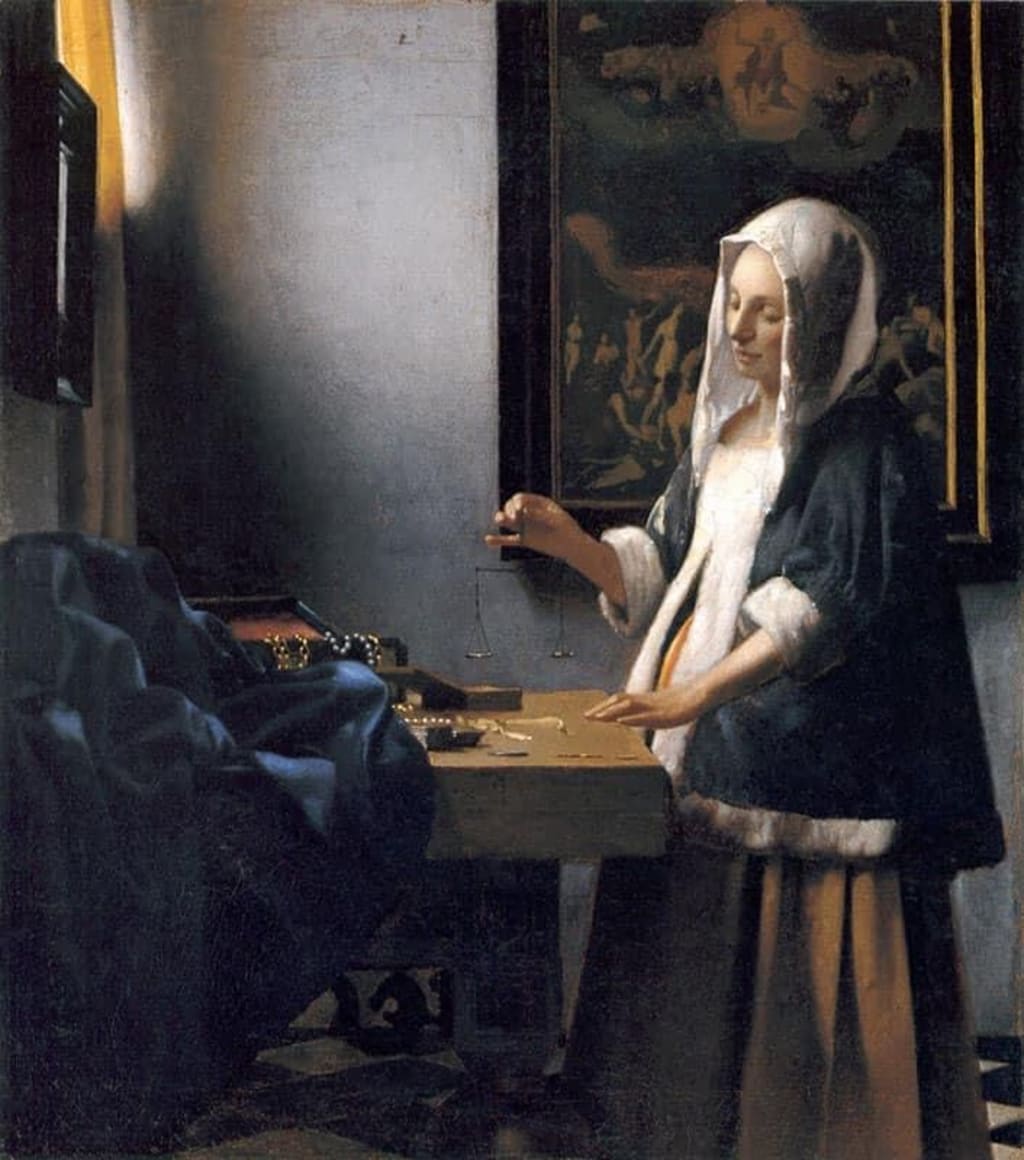 Jan Vermeer, Woman Balancing Scales, ca. 1664, oil on canvas, 42.5 x 38 cm. Widener Collection, National Gallery of Art, Washington, D.C.,
PRICELESS COINS
I feel like someone
has been depositing gold
in the bank account
of my soul
for decades.
All the while
I was writing blank checks
on the empty papers
of illusionary numbers.
All the while.
the deposits kept coming
over and over
showers of gold and gems
As I just kept on writing those
blank checks
over and over
Like a pauper
sitting on a goldmine
the deposits kept coming
over and over
lustrous gems and priceless coins
then one day so tired
I started to listen to the words
I started to look in the mine
one thinks when you mine
for gold
it's a struggle
finding little veins
if you're lucky
but no
not with this banker.
All the deposits
have not been
made in vain.
But polished
and kept for me
waiting there,
A treasure.
Dalia Sept 16th 2014