I Heard You First
Runner-Up in From Across the Room Challenge
Without turning around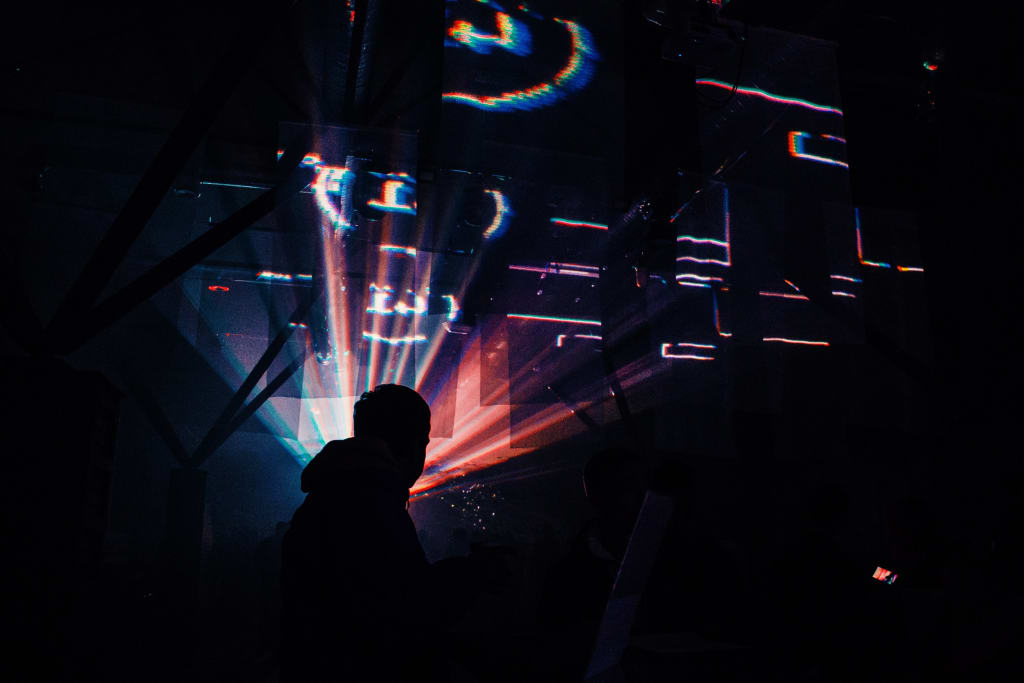 Photo by Alexander Popov on Unsplash
Lulled into the company of strangers by well-meaning friends,
I was immersed in the heart-pumping,
hair-raising,
stifled breath
ambience of a party
designed to overwhelm the senses
and conjure the illusion of pleasure.
The music pounded on my eardrums,
the dance floor rose up to grab my feet.
I inhaled the sweat of intoxication
and tried to loosen each kink in my neck
before discomfort declared victory
and I slunk to quieter corners.
***
I perched on a sticky barstool
at the edge of the amoeba throng,
contemplating my escape to the cool midsummer air.
I sipped my overpriced drink and
fashioned my gaze on the rhythmic swarm.
I wondered why.
I couldn't help it.
I always wondered why.
Why did I venture to a place I did not care to be?
Why was I sitting here,
silently observing the perplexing conduct
of people I had no interest in knowing.
***
I ran excuses over my tongue
before my nighthawk flight
was interrupted when
I heard you first.
And I'm unsure if you, too
were caught between obligation and a desire for newness
when you wandered out on a lively weekend.
You certainly rethought your choice
in a passionate lament to an invisible confidant
who could not understand.
He could not comprehend the regret
of a decision already made
to step into the centre of a buzzing, beating, hive.
But I heard the crackle in your honey-sweet voice
connoting an experiment tried
and failed.
I heard you first.
***
I inclined my ear as you emptied your heart
in a plea so honest
I bent under its weight.
You wished for something more than the fogginess
of insignificant nights placed at convenient intervals
in predictable routine.
You hoped for something deeper than the
half-drained personalities of hazy people
desperate to forget.
You needed to know there was something out there
to remind your heart to keep beating.
I heard you first.
***
I listened as your exhale drifted
into the open space of misunderstanding
as your confidant dismissed with wry humour
what could only be a minor lapse.
I smouldered with empathy as I imagined
the look on your face.
I commiserated with each word as they fell to the dirty floor.
I reveled in the soothing space of your story
without turning around.
***
Maybe the stools at the end of the bar
were reserved for discontented patrons
or maybe my wondering had an accompanying answer.
I'm not sure.
But the empty seat next to mine was soon occupied
by the person I heard first.
I turned to catch a glimpse.
There you were.
love poems
About the author
"Fill your paper with the breathings of your heart." William Wordsworth
I write about the images and ideas that burn deep within me. I hope whoever reads my work feels happy they did.
Instagram: @bugsywattspoetry
Reader insights
Be the first to share your insights about this piece.
Add your insights