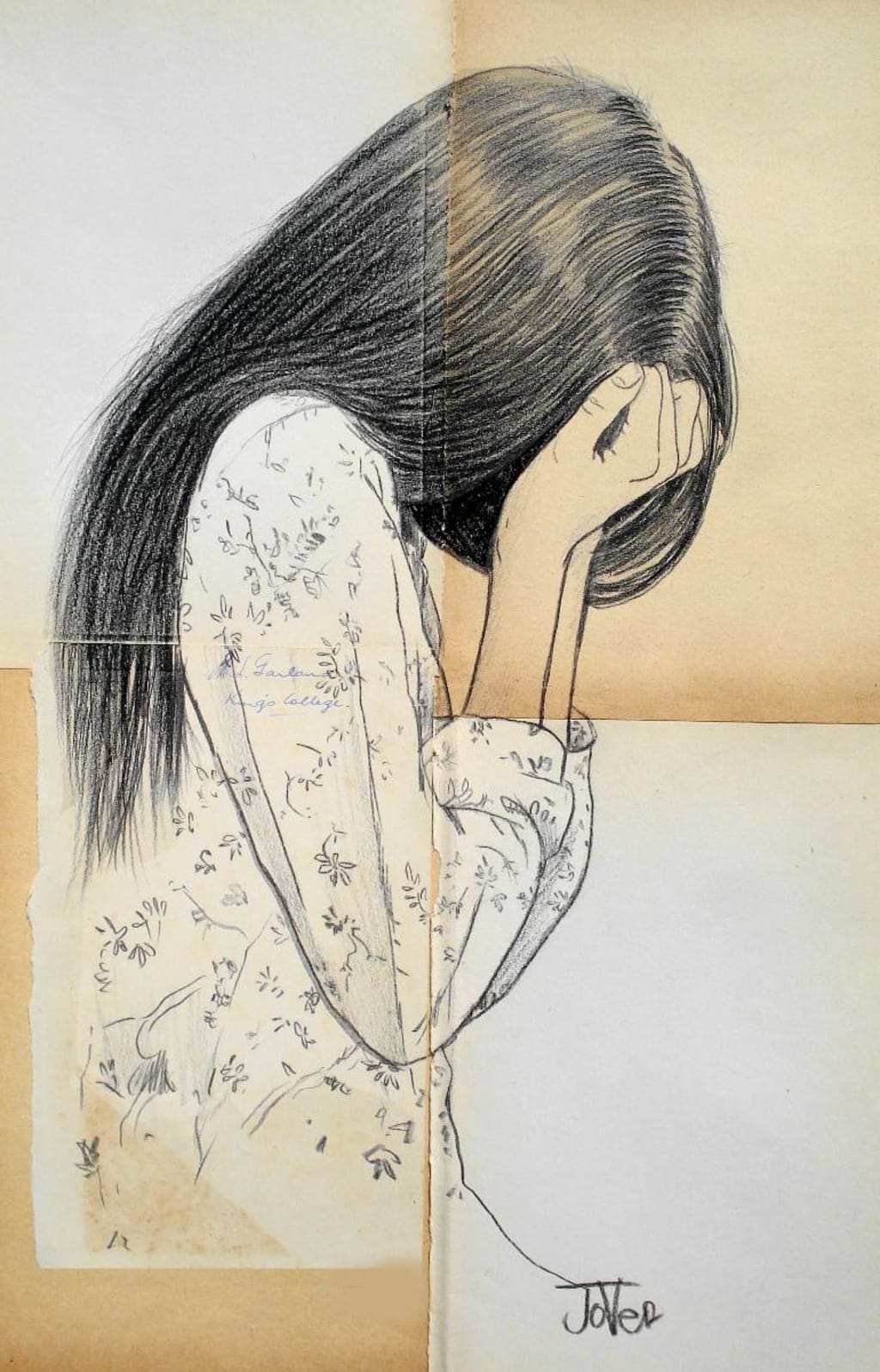 I ache for her.
I see the sadness in her eyes, and mine water.
I hear the missing laughter from her voice, and mine cracks.
I feel the way she words her texts differently, and mine feel empty.
She's broken and lost, desperately trying to go back to the time before she felt her life was over, but she can't find the way.
She keeps hoping she'll wake up and realize it was all just a horrible nightmare.
Then she realizes she's awake, and that it's real, and it cuts her again.
Breaking her more and more into tiny little pieces as her tears spill out from her eyes.
I try to catch them, but even I fall into her misery.
She's heart broken, as my heart breaks for her.
But through all this pain, through all this sadness,
I wish she could see herself through my eyes.
As she lays there crying, I've never seen her be more strong.
She's grieving, and I see her learning.
Doing what she was never good at before.
Feeling.
Really feeling and letting it take over her, instead of her trying to control it.
And while our hearts are wrenching, hers for him and mine for her,
I'm proud.
Proud that she let me in to see her fall to pieces, for I know in my soul, she will rise to come back together again, and that her destruction, her release, and her rebuild, will be a sight to behold.
Reader insights
Be the first to share your insights about this piece.
Add your insights