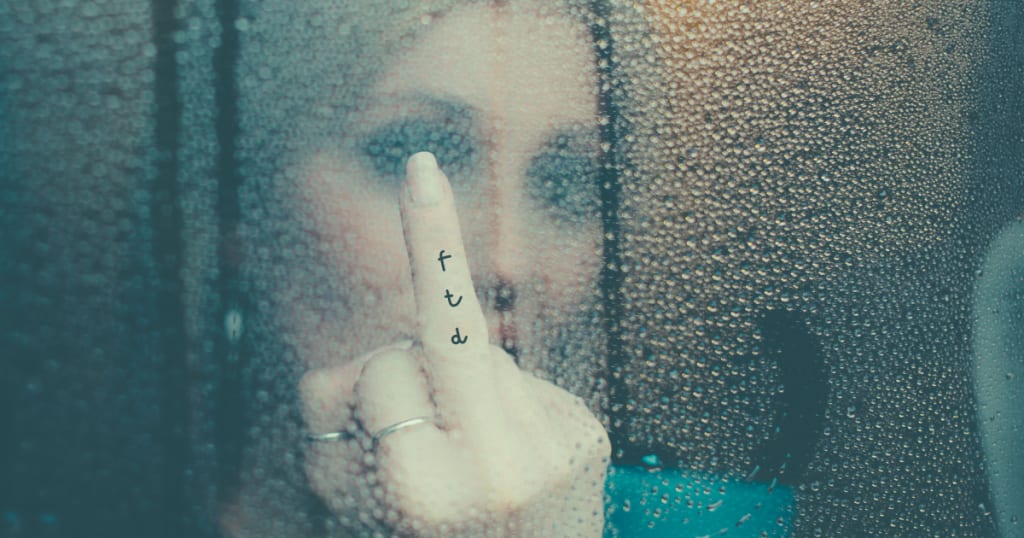 Made with CanvaPro
Fuck this day,
No, fuck this year!
I can't handle one more
thing going wrong.
I just can't.
I want a break, I want a sign,
I want to stop waiting
for the other shoe to drop
all.the.damn.time.
I NEED my stress level to
drop below 'red fucking alert.'
I feel burnt out, stressed out,
wrung out, just plain out.
I don't even want to celebrate
the good stuff,
because it feels like
the moment I do,
three
more
bad
things
happen.
Complication after problem,
after trainwreck,
after shitshow.
Some things are big,
too big to wrap my head around.
Some are small,
but they build and build,
one on top of the other.
Maybe I'm just whining.
Maybe I should just shut up.
Maybe everything will work out eventually.
Maybe I'll feel differently tomorrow.
And maybe everything will still suck.
Who knows?
But today can still go fuck itself.
____________________________________________________
This last year has just been rough. Some days, I can accept that and just keep going and others, well, this poem says it all. Can anyone relate? Thank goodness for having a creative outlet to express it all.
Reader insights
Be the first to share your insights about this piece.
Add your insights